Sprint Camp 2020 Regional
March 13th 2020 6:00pm - March 15th 2020 3:00pm

Organizers: Robyn Rennie (Event Director), Ben Smith (Course Planner), Meghan Rance (Coach), John Rance (Controller), Bruce Rennie (Course Planner), Stan Woods (Course Planner), Joanne Woods (Host), Ingrid Weisenbach (Permit), Mike Rascher (Assistant), Holly Hendrigan (Assistant), Eileen Breseman (Assistant), Ryan Grutze (Assistant)
Map: False Creek
SIAC List for claiming results on Attackpoint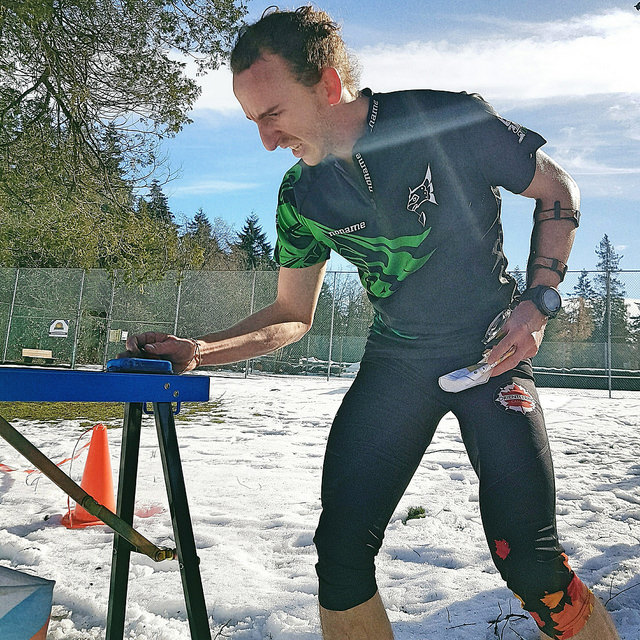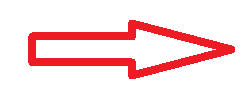 COVID-19 update - Sprint camp is definitely going ahead. We will be recommending hand washing as often as possible and no sharing of equipment, e.g. water bottles, towels etc. At this point the banquet is also going ahead however if there are any changes to the rules about indoor gatherings from the Ministry of Health then we will abide by them. Hope to see you on the weekend.
Weekend program - with all the information you will need - Sprint Camp Program 2020.pdf (as of March 11th)

Check out who is coming

For late registration use - https://zone4.ca/reg.asp?id=22861
---
Sprint Camp weekend is a fun-filled weekend of races, training sessions, coaching tips and opportunities for mingling with some of the best Sprint Orienteers in North America. If you enjoy the weekly WET events on our Urban maps then this event is for you. It will also be an excellent chance to get valuable training feedback from our coaching expert, Meghan Rance. We will not be providing beginner training or beginner courses. If you haven't been a regular attendee at the weekly WET events then feel free to sign up on the Why Just Run event which will be run as part of the Sunday activities.

Once again we will be using SI Air at Sprint Camp. We have decided that everyone should experience the new high speed punching system that is SI Air, so we are renting a full kit of SI Air sticks which will be assigned to each participant. If you have an SI Air then please enter it on your registration - if not then we will provide one for you at Registration.

Itinerary:
Friday evening: training on Granville Island in Vancouver city center
Saturday all day: races and training in Vancouver
Sunday morning and early afternoon: races and training at UBC
Venues will be a mixture of urban, campus, and park. Cash prizes are on offer for the top runners at the end of the weekend.
This year we are starting the weekend with an Urban night event in Vancouver - in the busy, vibrant Granville Island shopping and entertainment district. This will be a training exercise to get you warmed up for the weekend so we will just be doing start/finish timing. Remember to bring a headlight although we should be in daylight saving time so will have more evening light than usual.
Saturday will start with the first ever orienteering race at Van Dusen Gardens. Club members have been dreaming of racing here for many years, and we've finally made it happen. We'll also have the usual 1 person and 2 person relays which will be fast and furious.

Sunday's events at UBC will provide all sorts of challenges with three races of different formats in this tricky campus.

The weekend includes training sessions to practice "starting on the run" and "memorizing the next leg" while enroute to a control. All valuable skills for the Sprint Orienteer.

SPONSORS

Thank you to the Orienteering Association of BC and viaSport for the financial contribution towards Sprint Camp costs. We would also like to thank UBC, and City of Vancouver for granting us permission to orienteer in their parks and campuses.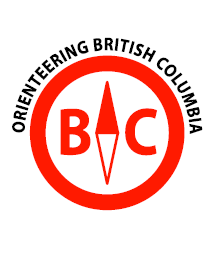 SPRINT CAMP COMMITTEE

Without our fantastically skilled and dedicated team of volunteers, this event would not be possible!
Event Director - Robyn Rennie
Assistants - Ben Smith
Program - Linda Wu
Controller/Coach - Meghan Rance
Timing/Computery stuff - Scott Muma, Bill Harrower
Start Chief - ?
Permits - Ingrid Weisenbach
Registration - Joanne Woods
Dinner - ?
Course planners - Ben Smith, Bruce Rennie, Stan Woods, Meghan Rance, Graeme Rennie
Mappers - Ben Smith, Meghan Rance
On-the-day assistants - Bruce Rennie, Chris Benn, Stan Woods, and numerous other GVOC members
Want to volunteer?! We still need lots of help!
PRICES
All sessions (excludes dinners and accommodation): $110
Saturday only: $55
Sunday only: $55
Single training or race session: $15
Dinner Saturday: $30/adult $15/child (15 and under)
REFUND
Up to Feb 15, 2020, 75% refund
Feb 15 onwards, no refund
ACCOMMODATION
There are lots of accommodation options in Vancouver. Check out the various event sites to find a location with easy access.
DINNER
The Saturday night banquet buffet will be held at a rented community centre at 2929 East 22nd Street in Vancouver, close to the last event of the day. There is a swimming pool here but it closes at 5:00pm so time might be tight. It does have showers available all evening. It will follow the traditional format of dinner and then a presentation or two and maybe a quiz to hone your skills. This is a great opportunity to catch up with new and old friends, go over courses from the day, and get a delicious meal. Tickets must be purchased in advance via Zone 4. If you have allergy or diet restrictions, please email GVOC.SprintCamp(at)gmail.com, and we will do our best to accommodate you.
PRIZES
Prizes will be awarded for top 5 men and women in the Best 4 of 5 SI Races. See schedule for which races count. Prizes are $200, $150, $100, $75, and $50. There will also be prizes for the top 3 men and women in the Expert category!
MAPS

All maps will use the latest ISSprOM2019 standard, which is the official IOF sprint format from 1 Jan 2020 onwards. The program will include an overview of the changes since the previous mapping standard (ISSOM2007). Van Dusen is a brand new map, UBC has had some major changes since we last raced there, and the other locations are all super fun to run in.

EVENT PROGRAM SUPERSEDES THIS TABLE IN ALL INSTANCES. Some times and locations are not yet finalized

Time
Event
Location
Terrain
Friday, March 13
6:00pm
Welcome and Sign In
False Creek Community Center


6:30pm
Warmup training
False Creek and Granville Island
Urban - Night
8:00pm - 8:30pm
Wrapup and plans for Sat
False Creek Community Center


Saturday, March 14
8:15 - 9:45
SI Race #1
Van Dusen Gardens
Botanical garden
10:00 - 10:30
Explore the gardens
Van Dusen Gardens

Botanical garden

10:30 - 11:30
Training
Oak Meadows/Eric Hamber

Urban/park/forest

12:00
2 Person Relay
Memorial South

Park



Lunch


14:00
SI Race #2 - Farsta
Britannia

Urban
15:30
Training

Renfrew
Urban/park
16:30 - 17:30
Swim and Relax
Renfrew Community Center
Hot tub

17:30 - 21:30
Dinner/Presentation
2929 East 22nd Avenue, Vancouver




Sunday, March 15
9:30 - 10:30
SI Race #3 - Head-to-head
UBC
Urban
11:00 - 12:00
SI Race #4 - Setup
UBC
Urban


Lunch




13:00 - 14:30
SI Race #5 - Chase
UBC
Urban
---
Location