Grousewoods (last) Dry WET Wednesday Evening Training
October 19th 2022 6:30pm - 8:30pm
Organizers: Laurent Mingo (Event Director), Denis Anisimov (Organizer), Joanne Woods (Membership)
Map: Grousewoods
Don't let these endorphins dry out after LVAR: Urban sprint with a forest twist at Grousewoods in North Van for the last summer-like dry WET of the year. And yes, Seymour Picnic DIY is also still up for extra doses of forest O in case you are wondering.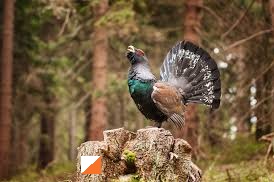 3 courses + 1 stroll
Longer: ~ 3.9km 165m up (including a distinctly dark pocket of forest to get ready for winter)
Shorter: ~ 2.9km, 110m up
Easy-ish: ~ 1.8km, 90m up
Stroll: 0.8km , 25m up
What to look for:
route choices: ... distance and elevation gains not only up-slope, but also through creeks.

night-O : things are more complicated in the dark. Slow down and heed undergrowth symbols like these: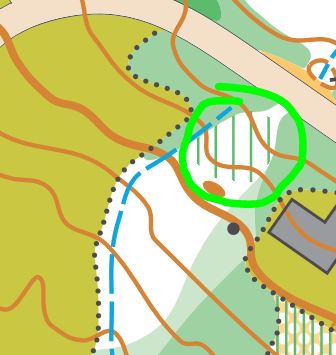 As usual distances are as per courses' straight lines, so expect some more.
Bring you headlamp!
Make noise when you are trampling in the forested sections even near residential areas. This map is adjacent to the wider forest slope, and you may not be alone. Be bear aware.
Parking:
Prospect Av. just south of Cleveland Park where meet is, other residential street (check for evolving parking signs), nearby MontRoyal Elementary School

---
Location