WJR - Pacific Spirit Park Why Just Run
September 22nd 2019 10:00am - 1:00pm
Organizers: Caoimhe Murray (Event Director), Ingrid Weisenbach (Permit), John Rance (Coach), Karen Lachance (Membership), Holly Hendrigan (Assistant), Graeme Rennie (Assistant), Ben Smith (Assistant), Don Haliburton (Coach), Laurent Mingo (Assistant), Gwenn Flowers (Assistant), Emma Sherwood (Assistant), Jeremy Gordon (Assistant), Kate Knapp (Course Planner), Alison Schoenhardt (Controller)
Map: Pacific Spirit Park
This week we'll explore Pacific Spirit park with 4 courses catering for everyone from total beginners to elite runners. Get to know the trails and visit parts of the park you might not see very often!
Starts from 10:00 to 11:00 and course closure will be at 13:00.

Please register by 4pm Friday so we can ensure we have enough maps but there'll be a few spares if you end up signing up late or make a last minute decision to come out.
Hazards and Notes:
- It's a busy park so keep an eye out for other park users: pedestrians, cyclists and dog walkers use the park extensively.
- Your course may involve road crossing so keep an eye out for traffic and cross when it's safe to do so.
- The purple hatched areas and the olive green areas are out of bounds.
- Our permit does not allow any running off trail in order to protect sensitive habitats located throughout the park
---
Why Just Run
What should I bring? Wear something comfortable that you don't mind getting a little dirty! If it's wet outside, you might want to consider a change of shoes and socks! A compass is optional (we have extra ones for borrowing). For added safety, a whistle is mandatory for all GVOC events. Read more in the WJR Introduction to Orienteering.
How much does it cost? Regular "Why Just Run:" events cost adult: $10 / under 20: $5 / family maximum: $20 (sorry, we only accept cash and cheques - no credit or debit). Some special events may cost a little more, and this will be made clear in the event detail above.
Club membership is also required: adult newcomer: $10 / adult renewal: $20 / under 20: $5 / family maximum: $40 (sorry, we only accept cash and cheques - no credit or debit)
Membership lasts until the end of the year, and gives you FREE access to all our weekly Wednesday Evening Training events.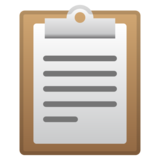 2019 online waiver and membership form
Please complete before your first event!
---
Location
Course Registration
Deadline Sep 21st 4:00pm