Rice Lake Why Just Run
September 17th 2017 10:00am - 1:00pm
Course Maps
Beginner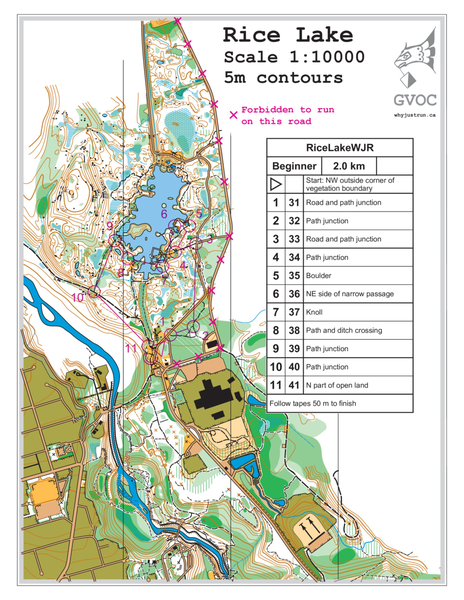 Intermediate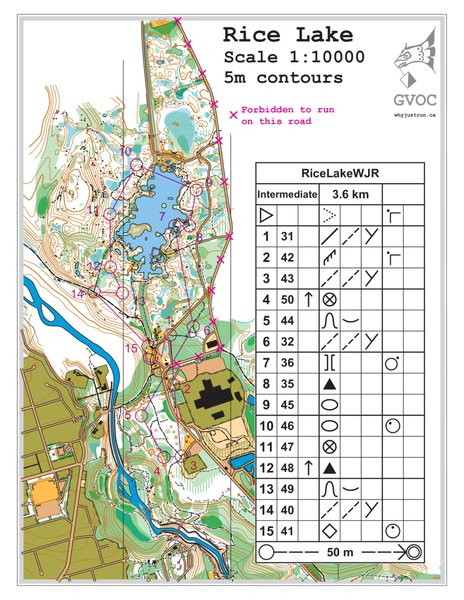 Expert
Elite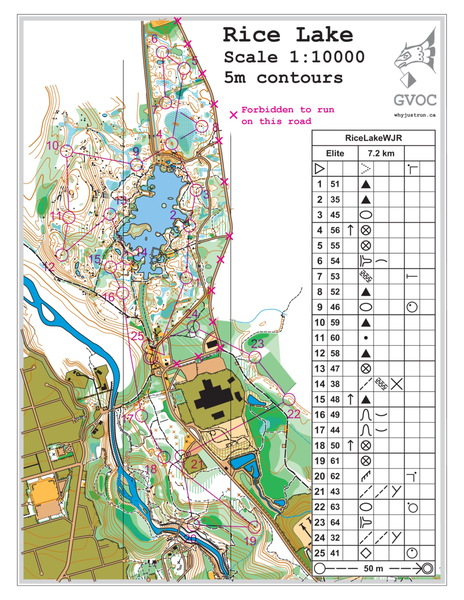 Novice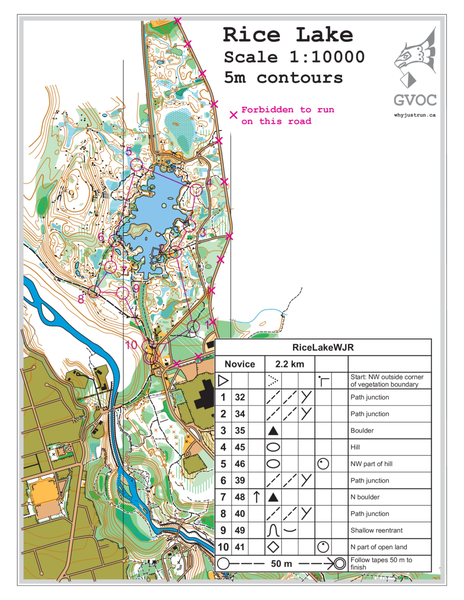 Organizers: Graeme Rennie (Course Planner), Jeremy Gordon (Event Director), George Pugh (Assistant), Mike Rascher (Controller), Joanne Woods (Assistant), Holly Hendrigan (Host), Stan Woods (Assistant), Ingrid Weisenbach (Membership), Caoimhe Murray (Membership), Jules Tough (Membership), Ev Cousins (Membership)
Map: Rice Lake
Welcome to the Rice Lake "Why Just Run?" event.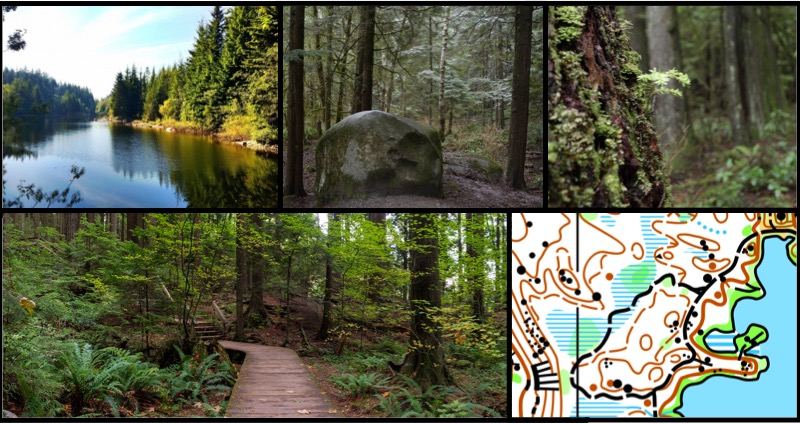 Newcomers and beginners

Run or walk as an individual, a pair or a whole group. For newcomers, families, or those who just want a short stroll through the forest, we're offering a Beginner and Intermediate course. Beginner course is only on trails. Intermediate course is mostly on trails, but longer!
When you arrive, look for us at the registration tent. We will sign you up and give you a quick introduction on how to orienteer (if you need it). We will give you a map and lend you a compass and an electronic timing stick - return the compass and stick at the finish and we will give you a printout showing your results for each leg.
Registration Deadline

Please register by 11:59pm Friday Sept 15 to be guaranteed a map. Registrations after that, and on the day, may have to wait until/if a map becomes available.

Course Close

The course closes at 12:30, so you must be back at the finish at or before this time (even if you haven't finished your course - otherwise we will send out search parties for you!)

Course Notes
The Expert and Elite courses will take longer and be more physical and require more map skills than our Wednesday night events. Both courses will be the same technical difficulty, so pick your course accordingly.
The Beginner and Novice courses are advised for beginners
We strongly recommend leg covering.
You will likely encounter lots of cyclists and walkers on the courses. Please be careful and respectful of other trail users.
Meet Location
We will start at the gazebo at the Lower Seymour Conservation Reserve (see Google map below). Please ensure you obey all parking signs and restrictions. Washroom facilities and a water fountain are available near registration
Schedule
9:30am - Registration opens
10:00am - Start opens
12:00pm - Start closes

1:00pm - Course closes. Report to finish.
---
Location