Deep Cove WJR & Junior Festival Why Just Run
June 5th 2016 10:00am - 1:00pm
Course Maps
Juniors 7-10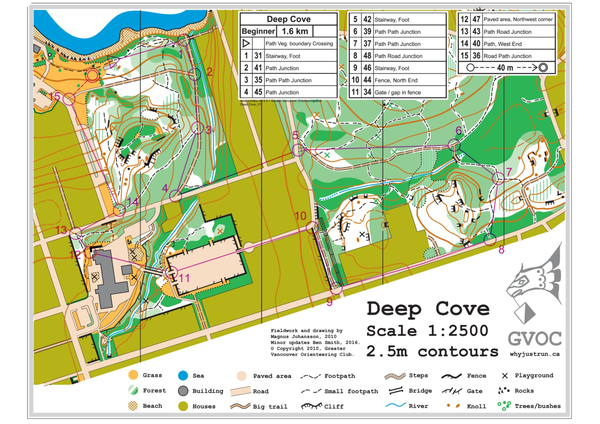 Juniors 11-13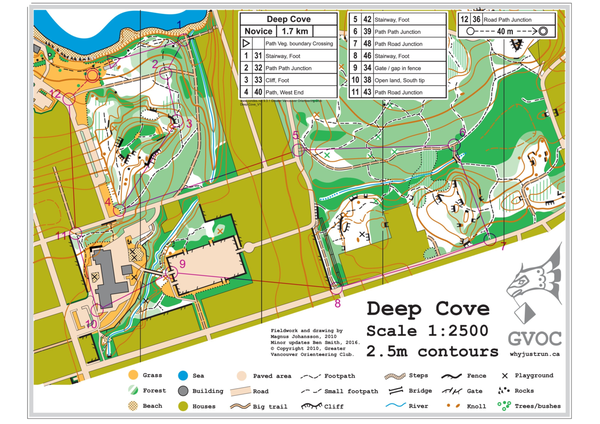 Juniors Expert (OAK Squad)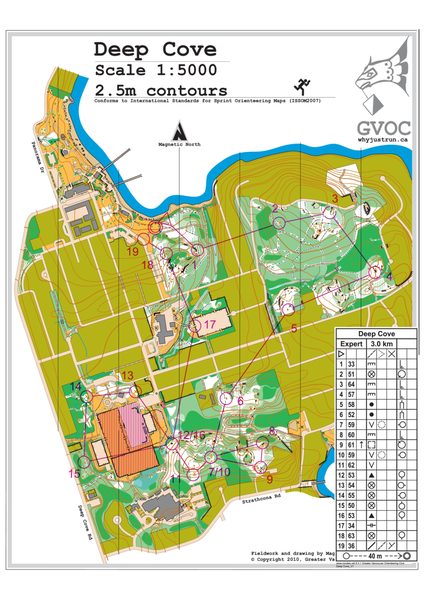 Intermediate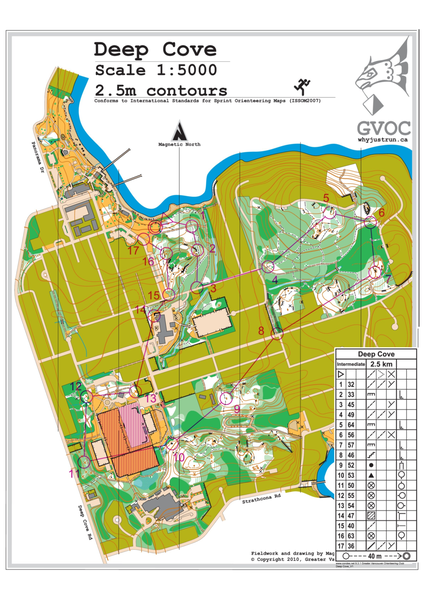 Expert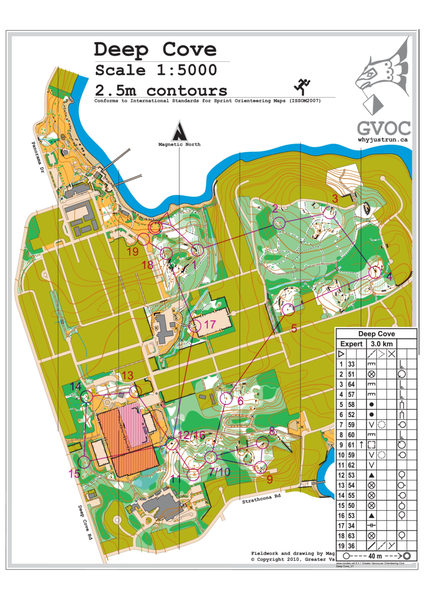 Elite
Organizers: Robyn Rennie (Event Director), Kate Knapp (Event Director), Ben Smith (Assistant), Don Haliburton (Assistant), Karen Lachance (Membership), Graeme Rennie (Assistant), Alison Schoenhardt (Assistant)
Map: Deep Cove
Thanks to everyone who came out to enjoy a run in the park on such a hot day. Special thanks to Alison who helped with the controls, and Don Haliburton who provided refreshments and even hot dogs! They were very welcome.
Results have been posted at winsplits
Come out to Deep Cove for this month's Why Just Run orienteering race. Run or walk as an individual, a pair or a whole group.
This month's race also incorporates the annual Junior Orienteering Festival! This is the finale for the spring Orienteering Adventure Kids sessions, and will see the OAK Vancouver, OAK North Shore and OAK Squad groups all meeting and racing together. There will be prizes for winners of the junior courses (OAK and non-OAK kids eligible!) and extra awards to be announced on the day! (No prizes for adults - sorry!)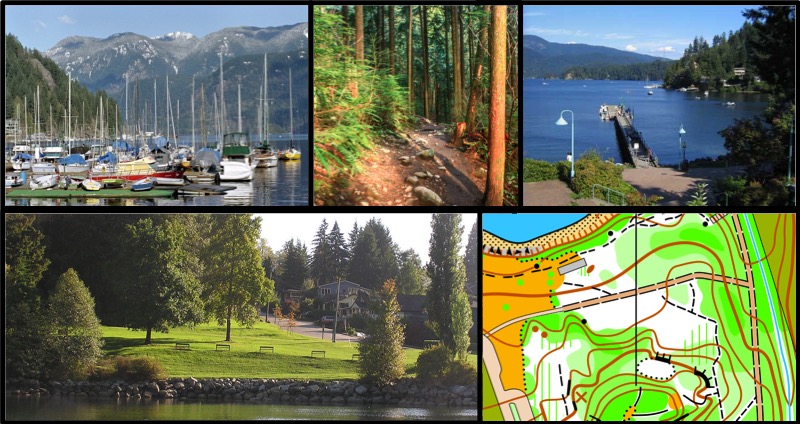 Times: Come along and start at any time from 10am to 11am. Course closes at 1pm - all competitors must report to the finish.
Location: Registration will be at the covered picnic table to the East of Deep Cove Kayak (see Google Map below). Parking is very busy in Deep Cove on a Sunday so be prepared to park at Cove Cliff Elementary and walk over into the Cove.
After party: Stick around after your run to enjoy the summer sunshine and watch the junior award ceremony. Bring stuff for a picnic, or buy lunch in Deep Cove. We will have a BBQ with fuel if you want to bring your own food to grill.
Transit: There are many buses that stop near by in Deep Cove.
Facilities: Washrooms and a water fountain are available at Deep Cove Kayak, a short walk from registration.
Juniors
If you aren't already registered, make sure to sign up for the right junior-specific course. You can always run a harder one afterwards if the first one is too easy :) Entry is free for OAK participants; $5 for non-OAK juniors (plus GVOC membership - see below).
Really young juniors
We will have a special course for really young juniors at this event! On this "string course" you will follow tapes/flags to each control. You have a map, and collect stickers at each control (or use the SI stick to record your times like the big runners!). This course is free to run - just come and see us at the registration tent!
Newcomers and beginners
Sign up for an account with our website and register for the beginner course on the right hand side of this page. Check out the information below for more on what to bring, wear and membership/entry costs. You can find more about what to expect in this facebook photo album and also: here
When you arrive, look for us at the registration tent. We will sign you up and give you a quick introduction on how to orienteer if you need it. We will give you a map and lend you a compass and an electronic timing stick - return the compass and stick at the finish and we will give you a printout showing your results for each leg.
---
Location