Super SeyLynn Map information
Statistics
| | |
| --- | --- |
| Scale | 1:15,000 |
| Map standard | ISOM2017 |
| Events on map | 1 |
---
Notes
Super SeyLynn is the "master" map covering all of Lynn Valley, McCartney Creek, Rice Lake, and the SW slopes of Mt Seymour up to the Mushroom lot.
Mappers: when making map updates in this area, please edit this master map rather than the individual printable maps! This will avoid "version shear" where updates get applied to the Rice Lake map but not the Lynn Valley map, for example.
The file (downloadable from the link at the top of the page) includes instructions for generating the various "printable" maps in the area. You can also just send the updated master map to Ben Smith, and he will make the updated printable maps for you.
The full list of "printable" maps generated from this master map is:
---
Map image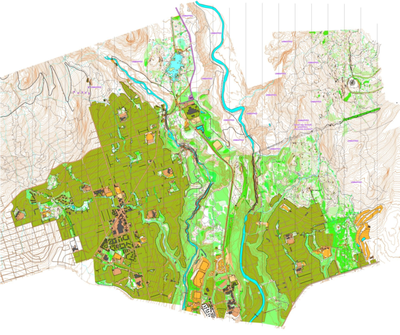 ---
Events on this map
Location