Jericho Beach Map information
Statistics
| | |
| --- | --- |
| Scale | 1:5,000 |
| Map standard | ISSOM |
| Events on map | 36 |
---
Notes
Printed size: Letter.
Downloads: There are 3 OCAD files for this map:
The master map (shown in the preview image) contains the full map (tabloid-sized) and can be downloaded using the link at the top of the page.
Jericho_Beach_5000_Letter.ocd is a printable map (landscape) that focuses on the northern part of the map.
Jericho_&_Trimble_5000_Letter.ocd is a printable map (portrait) that does not include the east and west parts of the map.
---
Map image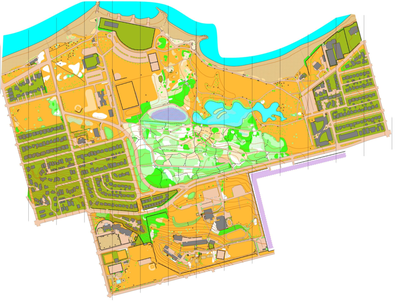 ---
Events on this map
| | |
| --- | --- |
| WET #5 - Jericho Beach Park (WET) | Oct 6, 2003 |
| WET #29 - Jericho Beach Park (WET) | Apr 12, 2004 |
| UOA - Jericho Beach, Vancouver | Aug 5, 2004 |
| SET#6 - Jericho & Pacific Spirit | Jul 19, 2004 |
| WET # 7 - Jericho Beach Park (WET) | Oct 18, 2004 |
| WET #25 - Jericho Beach Park *NEW (WET) | May 2, 2005 |
| WET #26 - Jericho Park *NEW MAP* (WET) | May 16, 2005 |
| WET 6 - Jericho Beach Park (WET) | Nov 9, 2005 |
| WET #23 - Jericho Beach Park (WET) | Apr 5, 2006 |
| WET 4 - Jericho Beach Park (WET) | Oct 4, 2006 |
| WET 15 - Jericho Beach (WET) | Jan 17, 2007 |
| WET #14 - Jericho Beach Park (WET) | Jan 9, 2008 |
| WET #39 - Jericho Beach Park (WET) | Jul 9, 2008 |
| WET 11 - Jericho Beach (WET) | Nov 12, 2008 |
| Jericho Beach Park (WET) | Apr 29, 2009 |
| Jericho Beach (WET) | Jun 10, 2009 |
| Jericho Beach (WET) | Oct 7, 2009 |
| Jericho Beach (WET) | Mar 10, 2010 |
| Jericho Beach (WET) | May 12, 2010 |
| Jericho Beach (WET) | Aug 11, 2010 |
| Jericho Beach (WET) | Jun 16, 2011 |
| Set-up/Chase Sprint (WJR) | Feb 13, 2011 |
| Jericho Beach (WET) | Nov 30, 2011 |
| Jericho Beach (WET) | Aug 1, 2012 |
| Jericho (WET) | Jan 23, 2013 |
| Jericho Beach (WET) | May 8, 2013 |
| Jericho Beach (WET) | Mar 5, 2014 |
| Jericho (WET) | Jun 18, 2014 |
| Jericho Beach Park (WET) | Jan 28, 2015 |
| Jericho Beach filling station training (WET) | Sep 30, 2015 |
| Jericho Beach O-tervals (WET) | Jun 22, 2016 |
| Jericho Beach - Dog Bones! (WET) | Apr 5, 2017 |
| Jericho Beach (WET) | Apr 4, 2018 |
| WJR "lite" - Jericho + Beach Picnic (WJR) | Jul 14, 2019 |
| Jericho Beach (WET) | Apr 17, 2019 |
| Jericho Beach (WET) | Sep 30, 2020 |
Location