Learn to Mountain Bike Orienteer Mountain Bike Orienteering
July 11th 2021 10:00am - 11:59pm
Organizers: Alistair Howard (Controller), Ryan Grutze (Course Planner)
Map: Lynn Valley
Welcome to the first(?) GVOC mountain bike specific orienteering event! I am happy that GVOC has been very supportive of trying new events and I'm excited to share it with you all!
Event
Score-O, collect as many points as possible!


Each control is worth X0 points based on the first digit of the control. (Control 32 would be worth 30 points, etc)

1 or 2 hour time limit, you choose.


Lose 10 points per minute over the time limit. Plan wisely!
Registration

Please register on this website so we know how many maps to print.
Controls

Control locations will be on legal mountain bike trails

All trails with controls will be maximum blue square rating
Difficult trails (black diamond) will also be marked to ensure you don't accidentally ride something beyond your skill level.
Trails with bikes prohibited will be marked on the map. Please don't ride these trails.

Controls will be marked with orange pinflags

Paper maps provided and/or you can use MapRun6
Each pinflag has a word on it. Note the word and control number!
Start/Finish Location
Start and finish will be at Blueridge Park. We will be at the the north corner near the baseball diamond.
Post Race

Bring your park beverages!
I'm looking forward to hearing all feedback from this event and want to make future MTBO events better. So please feel free to share your thoughts.

Have fun!
---
Mountain Bike Orienteering
What should I bring? Mountain bike - Rigid, hardtail, or full suspension all acceptable. Gravel bike could also work if you are experienced enough! A compass is optional. Some way of attaching a map to your bike useful if using only a map.
How much does it cost? adult: $10 / under 20: $5 / family maximum: $20 (we now accept credit and debit cards on site). Some special events may cost a little more, and this will be made clear in the event detail above.

Club membership is also required: (Adult newcomer: $10 / adult renewal: $20 / under 20: $10 / family maximum: $40). We now accept credit and debit cards (preferred), using the form linked below. Contact membership team for other payment options.
Membership lasts until the end of the year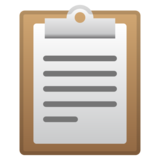 2021 online waiver and membership form
Please complete before your first event!
---
Location