WJR - Whistler, Nesters Hill - Day 2 of 2 Why Just Run
June 9th 2019 9:30am - 1:00pm
Organizers: Laurent Mingo (Event Director), Mike Rascher (Controller), Ingrid Weisenbach (Permit), Chris Benn (Assistant), Kean Williams (Course Planner), Safder Raza (Coach), Holly Hendrigan (Assistant), Gwenn Flowers (Assistant), George Pugh (Assistant), Elizabeth Kleynhans (Membership)
2nd day of this 2-day WJR in Whistler. This page details Day 2. The first day's info is here.

O-Map: Nesters Hill

Format: Score - O

What is a Score-O?

Unlike on Saturday where you had to visit the controls in a preset order, there is no such thing in a Score-O:
You take the controls in the order of your choice with the goal of maximizing your point tally within the time limit.
Ranking is based on points and time, which means that for a same point tally, the fastest time wins.
There is a twist though, a stiff point demerit is applied for every minute of overtime, so you better come back to the finish on time ! Fun!
Schedule:

Event opens and Registration starts at 9:30am

Score-O participants can start in any order between

10:00 am to 11:00 am

Course closure: 12:15 pm

Refreshment & re-hydration

https://goo.gl/maps/oUzZHAdjzA32

Potential Hazards:

Some cliffs
If rainy, as usual, logs and wood structures used on mountain bike trails will be especially slippery. These must be avoided as they are also

high above ground and meeting a rider there would be unwelcome
Mountain bikers (!):

especially on the smaller trails (keep your head up)

Some car traffic on south end of map

Some black bears, sometimes are around. They usually run, the question is whether they decide to run away from you (most of the time) or towards you (on occasion).
---
Why Just Run
What should I bring? Wear something comfortable that you don't mind getting a little dirty! If it's wet outside, you might want to consider a change of shoes and socks! A compass is optional (we have extra ones for borrowing). For added safety, a whistle is mandatory for all GVOC events. Read more in the WJR Introduction to Orienteering.
How much does it cost? Regular "Why Just Run:" events cost adult: $10 / under 20: $5 / family maximum: $20 (sorry, we only accept cash and cheques - no credit or debit). Some special events may cost a little more, and this will be made clear in the event detail above.
Club membership is also required: adult newcomer: $10 / adult renewal: $20 / under 20: $5 / family maximum: $40 (sorry, we only accept cash and cheques - no credit or debit)
Membership lasts until the end of the year, and gives you FREE access to all our weekly Wednesday Evening Training events.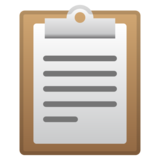 2019 online waiver and membership form
Please complete before your first event!
---
Location
Score-O - 60 Minutes
28 Controls. In any order, but some orders will be more efficient than others. You have 1hr before penalties kick in.