WJR - Lynn Valley Adventure Run Why Just Run Plus!
October 20th 2019 7:30am - 1:15pm
Course Maps
The course
Organizers: Graeme Rennie (Controller), Ben Smith (Event Director), Ben Smith (Course Planner), Ingrid Weisenbach (Permit), Bruce Rennie (Assistant), Robyn Rennie (Assistant), Alistair Howard (Assistant), Sergio FerLoz (Assistant), Nathan Detroit Barrett (Assistant), Kate Knapp (Membership), Karen Lachance (Membership), Elizabeth Kleynhans (Membership), Don Haliburton (Assistant), Meghan Rance (Assistant), Ian Collings (Assistant)
Map: Seylynn
Lost property: A purple Klean Kanteen water bottle and a pair of black woollen gloves were left in the shelter - send a message to Ben to arrange a handover at a future WET.

Results: Click here

Thanks: A huge thank you to all the volunteers who made this event happen, especially those who were there before the sun rose, and those who stayed after the event to pick up controls. Your help is hugely appreciated.

Photos: Photos can be found here: flickr
Come join us for this North Shore classic! This year's event will include 1.5h, 3h, and 5h races. This style of race will have controls/checkpoints scattered around the Lynn Valley/Lower Seymour/McCartney Creek area, each with different point values, and competitors will have to try come up with (and subsequently follow) an optimal route to collect as many points as they can within their chosen time limit.
This year's map has been extended to include the new Twin Bridges, some lovely terrain in the Bottletop area, and even a secret tunnel!

The terrain around the North Shore is a nice mix of beginner friendly trails and roads that are closer to the start/finish and some more technical terrain further away. It should offer a good introduction for anyone new, while providing others with the opportunity to explore some of North Vancouver's exotic plant life!
Note that due to the larger costs involved in hosting an event of this size, the entry fee is $15 for adults rather than the usual $10. See full pricing at the bottom of the page.

Scoring Rules
You need to collect a maximum of points within a given amount of time (1.5, 3 or 5 hours). Each control will be worth a fixed amount e.g. controls numbered 31 to 39 will be worth 30 points each, controls numbered 40 to 49 will be worth 40 points each etc and each minute late back will reduce your point total. You will lose 20 points for every minute that you are back late so it isn't worth attempting to get that last control if it means you will be back late.
The expected running distance to collect all controls is ~30km, with plenty of climb.

Map/Terrain
The "Super Seylynn" map covers the whole Lynn Valley/Braemar/Lower Seymour/Rice Lake/McCartney Creek area at 1:15000 scale, with 5m contours. If you haven't seen an orienteering map before, check out the map link above. Map nerds who noticed "issues" with the contours on the previous Seylynn map will be pleased to hear that we now have a consistent set of contours covering the whole area.
Start/Finish Location
The start and finish will be in the big picnic shelter at Lynn Canyon (see the map pin below). If you're running the 3h or 5h races, make sure you do NOT park in the gravel lot at the entrance to the canyon, as that has a 3h time limit; instead continue along the park road until you reach the later parking areas. If the access gate is closed for some reason, please park considerately on nearby streets. You are welcome to leave bags at the start/finish, but we recommend locking valuables in your car.
Washrooms are available outside the cafe to the north of the picnic shelter, and near all the "water refill" stations marked on the map (see safety notes below).
Schedule
7:30am - Registration opens for the 5 hour course
8am - Route Planning for the 5 hour course
8:15am - Mass Start for the 5 hour
9am - Registration opens for the 1.5/3 hour courses
10am - Route planning for the 1.5/3 hour courses
10:15am - Mass start for the 1.5/3 hour courses
11:45am - Finish for 1.5 hour course
1:15pm - Finish for 3 and 5 hour courses
Safety Precautions
Prepare to be self-sufficient for the duration of your run!
All competitors must report to the finish, so we know you're safe.
Whistles must be carried. If you don't have a whistle, you may purchase one at registration.
BE BEAR AWARE! There have been recent sightings and interactions with a black bear on the lower slopes of Mt Seymour, where most of the difficult controls are located. Become bear aware, and consider carrying bear spray if you're on a longer course and are nervous about bear encounters.
We will mark the location of known drinking water sources on the map, but there is no guarantee that they will be operational on the day (they shouldn't have been turned off for winter yet, but no promises). All the water refill stations are close to public washrooms.
Consider taking some food if you're on the 3h/5h courses.
You may carry a cellphone for emergency usage. Please respect the spirit of the event, and don't use the GPS functionality unless you're hopelessly lost and concerned for your safety. The event director's number will be printed on the map. Note that some areas of the map do not have cell signal.
Major rivers can only be crossed on bridges.
Beware of mountain bikers, especially on the eastern half of the map.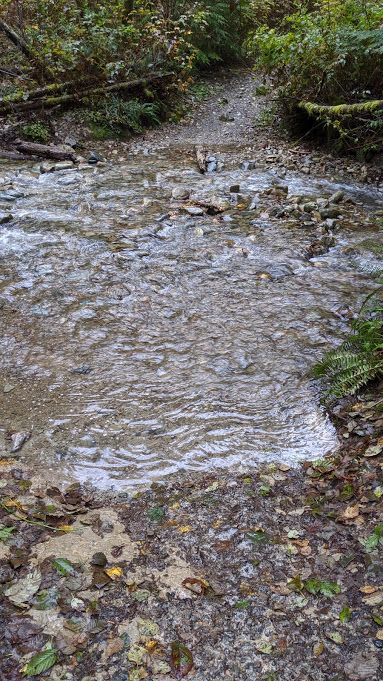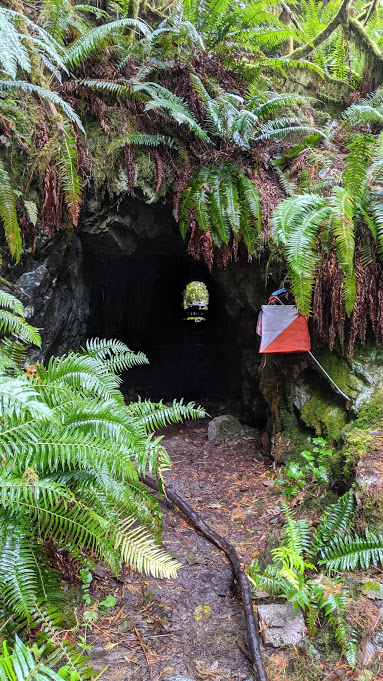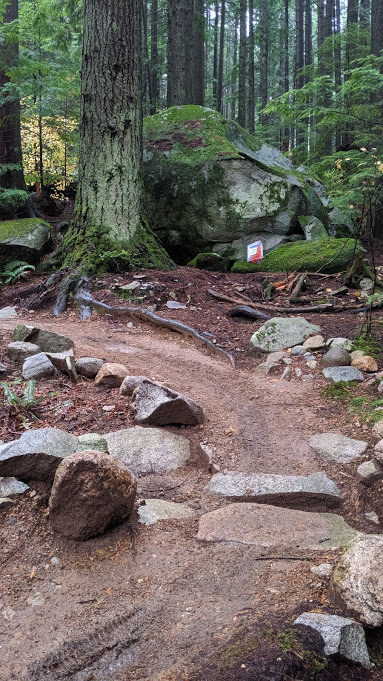 ---
Location