WJR - South Surrey Bike Park Why Just Run
January 20th 2019 10:00am
Course Maps
Elite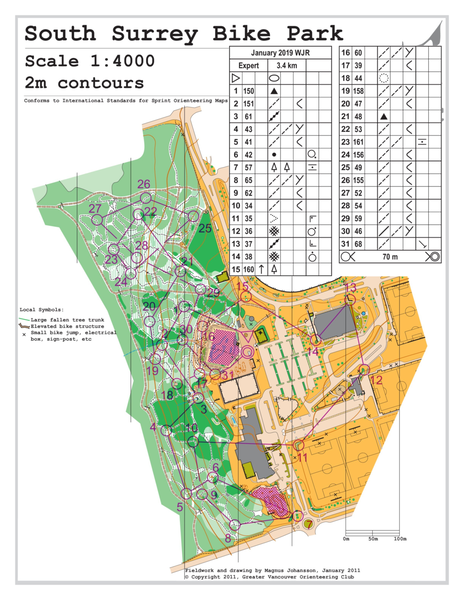 Intermediate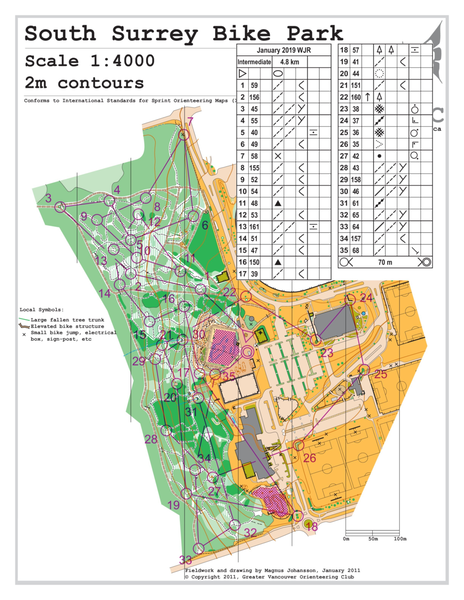 Expert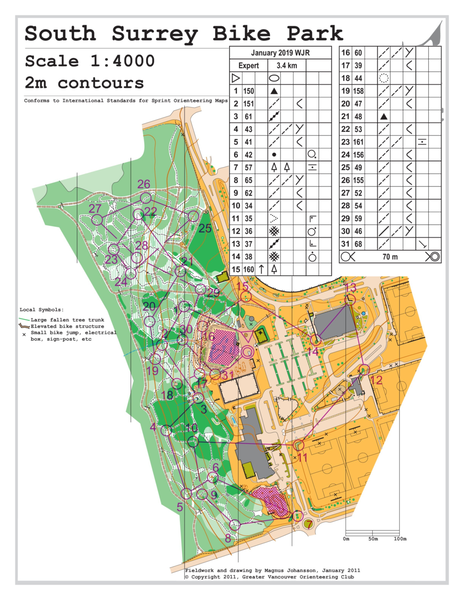 Easy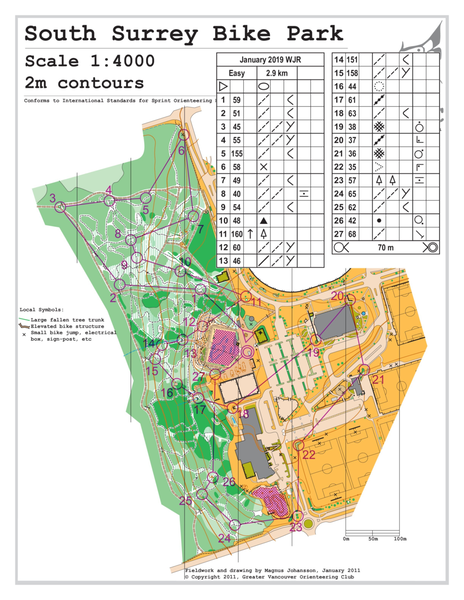 Organizers: Adam Woods (Event Director), Joanne Woods (Membership), Chris Benn (Assistant), Kate Knapp (Permit), John Rance (Coach), Laurent Mingo (Assistant), Bill Harrower (Assistant), Adam Woods (Course Planner), Adam Woods (Controller)
South Surrey Bike Park has two distinct zones: forest with twisty bike trails and open areas with athletic fields, arenas, and parking. The bike trails are very complex and require intense concentration while the fields and arenas reward fast running. All courses will visit the trails and the fields.

Schedule:
9:30 - 10:15 registration
10:00 - 10:45 starts
12:45 course closes
Courses:

Expert - Will attempt provide a ~45 min winning time course for the clubs top runners. Will include sections of tricky route choice mixed with easy to navigate legs connecting interesting areas.
Intermediate - A longer course that starts easy but introduces interesting navigational choices as the course progresses.
Elite - Maximum route choice legs with an minimized easy to navigate legs.
Easy - A shorter and less technical course.


---
Location