WJR - South Surrey Bike Park Why Just Run
January 20th 2019 10:00am
Organizers: Adam Woods (Event Director), Joanne Woods (Membership)
South Surrey Bike Park has two distinct zones: forest with twisty bike trails and open areas with athletic fields, arenas, and parking. The bike trails are very complex and require intense concentration while the fields and arenas reward fast running. All courses will visit the trails and the fields.

Schedule:
9:30 - 10:15 registration
10:00 - 10:45 starts
12:45 course closes
Courses:

Expert - Will attempt provide a ~45 min winning time course for the clubs top runners. Will include sections of tricky route choice mixed with easy to navigate legs connecting interesting areas.
Intermediate - A longer course that starts easy but introduces interesting navigational choices as the course progresses.
Elite - Maximum route choice legs with an minimized easy to navigate legs.
Easy - A shorter and less technical course.


---
Why Just Run
What should I bring? Wear something comfortable that you don't mind getting a little dirty! If it's wet outside, you might want to consider a change of shoes and socks! A compass is optional (we have extra ones for borrowing). For added safety, a whistle is mandatory for all GVOC events. Read more in the WJR Introduction to Orienteering.
How much does it cost? Regular "Why Just Run:" events cost adult: $10 / under 20: $5 / family maximum: $20 (sorry, we only accept cash and cheques - no credit or debit). Some special events may cost a little more, and this will be made clear in the event detail above.
Club membership is also required: adult newcomer: $10 / adult renewal: $20 / under 20: $5 / family maximum: $40 (sorry, we only accept cash and cheques - no credit or debit)
Membership lasts until the end of the year, and gives you FREE access to all our weekly Wednesday Evening Training events.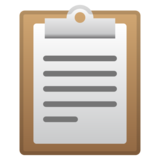 2019 online waiver and membership form
Please complete before your first event!
---
Location