Lafarge Lake and Outdoor Lights Display Wednesday Evening Training
January 10th 2018 6:30pm - 8:00pm
Organizers: Stan Woods (Event Director), Joanne Woods (Course Planner), Adam Woods (Coach)
Map: Lafarge Lake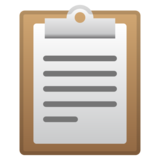 2018 online waiver and membership form

Complete before your first 2018 event!
Description
Come and enjoy an excellent map and the largest outdoor lights display https://www.coquitlam.ca/parks-recreation-and-cult...in the lower mainland with its multiple themed zones. You can come early and walk around the lake before the event, or stay after the WET to view the lights. The loop directly beside the lake which has the light display is OFF limits during the WET and the courses are designed to avoid the paths with lights. We do not want you running through the other visitors who are there to enjoy the winter lights.
Schedule

6:15pm Introduction to Orienteering for Beginners
6:30pm Starts
8pm Course Closure, participants must report to the Finish before leaving.
Courses
There will be point to point with 3 course options.

The beginner course does not go around LaFarge Lake, so you can focus on orienteering and then have time to go view the lights around the lake.
The other 2 courses are to prepare you for the upcoming sprint camp. Do both with a short rest in between to start training for the sprint camp. Separate control descriptions will be available so bring your control description holder. This a great opportunity to practice reading your control descriptions.
Safety Precautions

Always use good judgement and common sense. Carry a whistle at all times. Headlamps are essential to see and be seen. Take care when crossing roads and parking lots. Watch out for other runners, cyclists, and trail/sidewalk users. You MUST use the Pedestrian overpass to cross Pine Tree Way.
Parking/Start Location
We will meet at the main (Southwest) entrance to Percy Perry Stadium, to the east of the free parking in Lot C which is east of Trevor Wingrove Way. If using the Sky Train, take the Evergreen Extension (or Evergreen Line) to the Lafarge Lake-Douglas Station and then walk north east to the Start Location. Enjoy the light display by taking the lighted trail part way around the lake before exiting the lighted loop near the north end of Lafarge Lake and walking east to the start near Percy Perry Stadium.
Post-Event Dining

TBD
Acknowledgements

Without volunteers, these events cannot take place. A hearty thanks to all those helping put this event on. If you would like to volunteer/help at upcoming WETs/WJRs or would like to organize a WET please let us know.
---
Location