UBC Why Just Run
November 19th 2017 10:00am - 12:00pm
Course Maps
Elite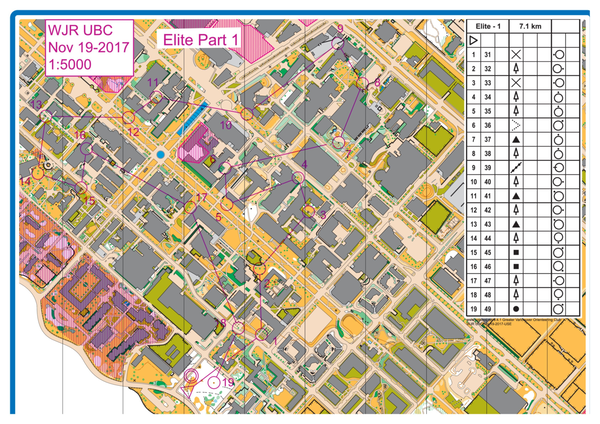 Expert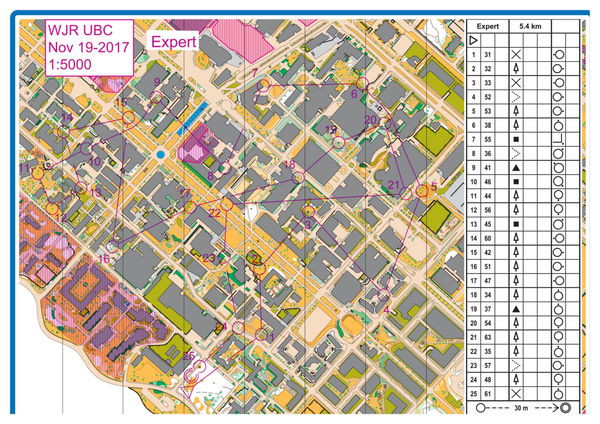 Intermediate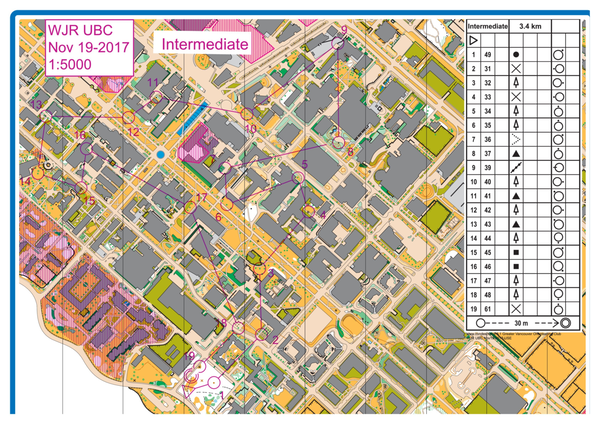 Beginner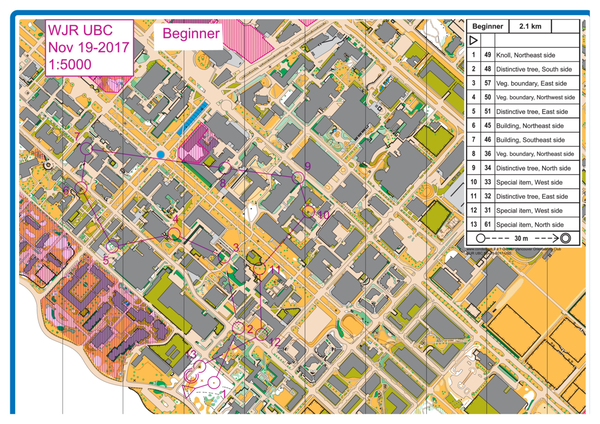 Organizers: Chris Benn (Event Director), Mike Rascher (Assistant), Stan Woods (Coach), Alison Schoenhardt (Assistant), Safder Raza (Assistant), Scott Muma (Assistant), Ben Smith (Assistant), Marg Ellis (Permit), Adam Woods (Coach), John Rance (Controller), Karen Lachance (Membership), Jules Tough (Membership), George Pugh (Membership)
Map: UBC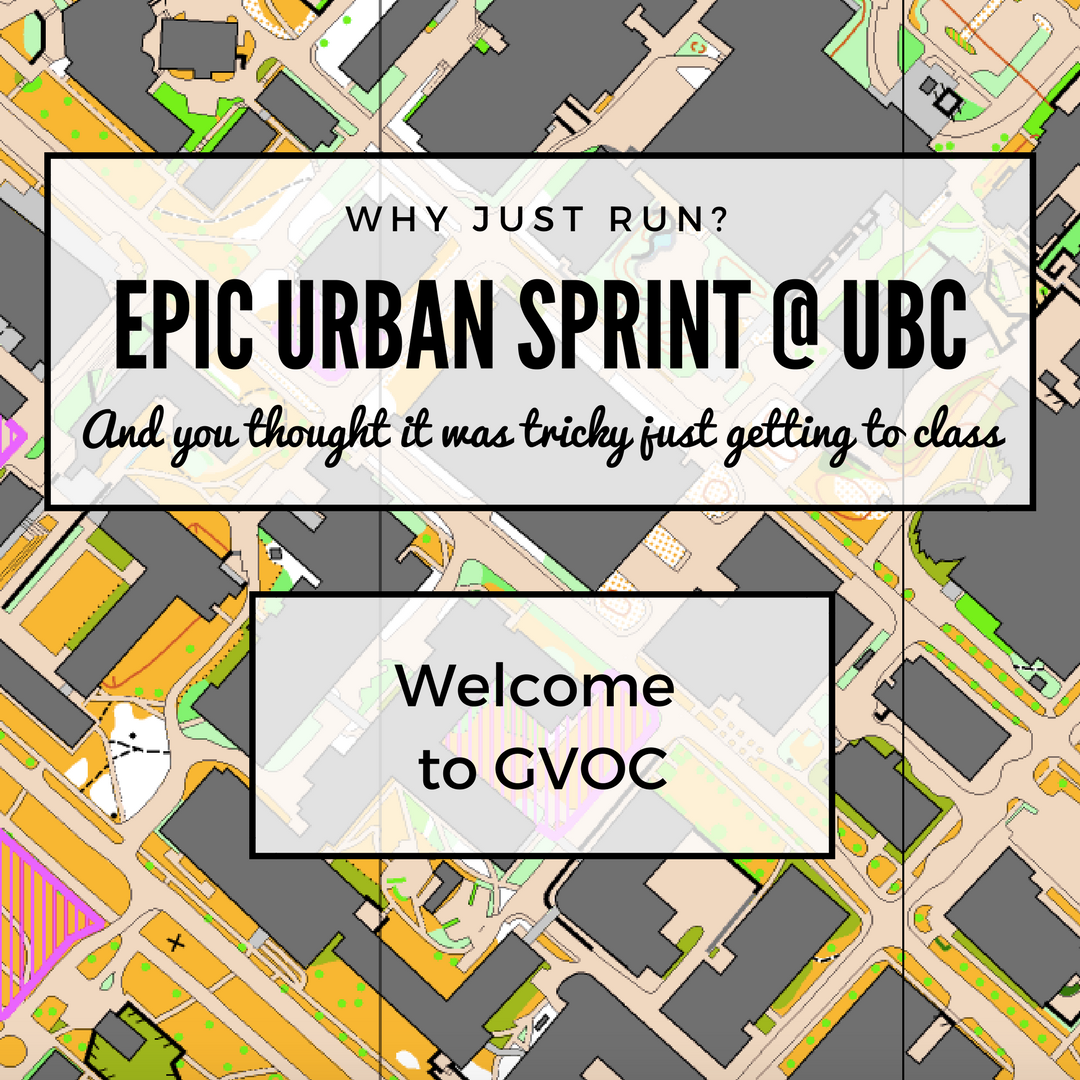 Come join us for this Epic Urban Sprint Orienteering Event at UBC on Nov 19-2017. The courses have a lot of short legs (read: tricky) and there will be a number of route choice legs (which way is faster?!?!?). Although the map may feel less technical compared to a forest event this is still a detailed map and careful map reading is required. Your course should feel like an extended Sprint event. Please sign by Fri Nov 17th-2017 to get a map.
Map/Terrain
UBC is a complex urban campus with a lot of tricky passageways, levels, gardens, and small pockets of forested areas. The map scale is 1:5000 and if you haven't seen an orienteering map before, check out the map link above. The map has been recently updated by Hilary Anderson (UBC is in a state of constant change).
Course Info.
The Beginners and Intermediate courses are suitable for people new to orienteering or families with young children. When walking or jogging they are straightforward and if new they will be tricky enough while running at speed.
The Expert course is for those who have been out to several WETs or a few WJRs and are comfortable navigating while running at that distance.
The Elite course is for those who are excellent navigators and are comfortable orienteering at speed over that distance.
Start and Finish
The start and finish is in the SE corner of Totem Park as marked on the map. Paid parking is available in the car park directly opposite the Start/Finish and sometimes there is free parking along just across NW Marine Drive.
Schedule
9.15 am - Registration Opens
10am - The start window opens and runners may begin to run their chosen course. The starts a self selected and you will be released at 30sec intervals. People are welcome to run together but let the starter know when you get to the front of the line.
12:00pm - The last starter is allowed to go out - no more after this time please.
13:00pm - All runners should have reported back to the finish and the course is closed.
If is VERY important that even if you abandon your course you come back to the finish so that we know you have returned safely and do not send a search party out for you. As well it is still important and required that you carry a whistle as urban environments are just as likely to render you injured or prone and in need of assistance. Enjoy and welcome to the club :D
---
Location