Vancouver Sprint Camp 2014
February 7th 2014 4:00pm - February 9th 2014 2:00pm

Organizers: Magnus Johansson (Event Director), Alison Schoenhardt (Event Director), Meghan Rance (Event Director), Andrea Balakova (Event Director)
The 9th annual Vancouver Sprint Camp is coming to Burnaby/New Westminster/Coquitlam! This year we have loads of new maps, technical trainings, and races. This is your opportunity to race against some of North America's best orienteers!
Results
SI #3 Farsta Hume Park (not sure what the splits mean re forking but times are right)


Congratulations to our top 3 male & female juniors:

1. Adam Woods
2. Will Hubsch
3. Michael Svoboda
1. Emma Waddington
2. Katrina Weinmann
3. Silken Kleer
Nikolay Nachev kindly donated Dogecoins to each of the winners. Thanks Nikolay! You can find out more about Dogecoins here!


Registration
Find out who's already signed up!
Important Pre-Sprint Camp Information
All participants who have not registered as a GVOC member for 2014 must sign a waiver. Save time by printing out the waiver and presigning it.
If you are coming for dinner on Saturday, February 8 please bring your own plates and cutlery.
You must pre-register your team for the sprint relay.
Teams of 2 with no age or gender restrictions, form any team you want
Person 1 runs leg 1 and 3
Person 2 runs leg 2 and 4
Teams must pre-register before the race by email to magjoh@gmail.com
The names of both of the runners on the team
SI numbers used by the 2 runners
Who runs leg 1&3 and who runs leg 2&4
Each leg is about 900m to 1000m long with spectator control half way through. All 4 legs are forked together so that every team will have run all legs by the end of the relay. Many controls are close together - check control codes!
All 4 leg maps will be in one map bag. Legs 1&2 will be on one side and legs 3&4 will be on the other
Exchange by handing over the map to your team mate.
It is each runner's responsibility to run the correct leg each time.
PRICES
All sessions: $75
Friday only: $15
Saturday only: $45
Sunday only: $25
Single training session: $10
Accommodation: $30
Dinner Saturday: $20
BILLETING
BILLETING IS FULL. ADDITIONAL SPACES MAY BE AVAILABLE FOR ELITE ORIENTEERS. PLEASE CONTACT MEGHAN.RANCE@GMAIL.COM FOR MORE INFORMATION
GVOC members will offer 20 billeting spaces on a first come first served basis. The $30 accommodation fee includes breakfast and lunch for Sat and Sun. REGISTER EARLY if you need billeting. Additional spaces may be available for HPP members and members of other national teams.
ALTERNATIVE ACCOMMODATION
Close by there are 3 hotels.
First choice - Best Western 319 North Road, Coquitlam, BC V3K3V8 CAN 1-800-218-9312
Second choice - Best Western Chelsea Inn on 725 Brunette Ave, Coquitlam (I think this is less expensive)
Third choice - The Executive Plaza Inn, 405 North Rd, Coquitlam, BC V3K3V9 CAN 1-866-500-4938 (slightly more expensive)
DINNERS
Friday night (7 Feb) - We have made a group reservation at White Spot Restaurant (open to all ages) near to the Friday evening race. Registration for this dinner is now closed.
Saturday night (8 Feb) - Presentation and catered dinner at Poirier Community Centre
PRIZES
For the second year in a row, GVOC will be awarding prizes to the top men and women for the best 4 of 5 SI races.
1st = $200, 2nd = $150, 3rd = $100, 4th = $75, 5th = $50
TENTATIVE SCHEDULE
Time
Event
Location
Terrain
Friday, February 7
11:00 - 14:00
Training
Stanley Park
Park
15:30 - 16:45
SI Race 1
Lost Lagoon/Coal Harbour
Park/Urban
18:30
Dinner
White Spot self-pay restaurant
Saturday, February 8
9:00
SI Race 2
Mundy Park
Park
10:45
Training
Poirier
Urban
12:00
Lunch
12:45
2-man Sprint Relay
Blue Mountain
Park
14:00
O-tervals
Lougheed
Urban/Park
15:45
Farsta SI Race 3
Hume Park
Park/Forest
17:30
Pool
Poirier Community Centre
18:30
Dinner/Presentation
Poirier Community Centre
Sunday, February 9
9:30
WJR registration for non-sprint camp participants opens
10:00
Set-up SI Race 4
Byrne Creek Ravine
Forest
11:15
Chase SI Race 5
Deer Lake North
Park/Urban
12:00
Lunch
13:30
Bonus Event
BCIT
Urban
---
Course Maps
Training #1 (Lost Lagoon)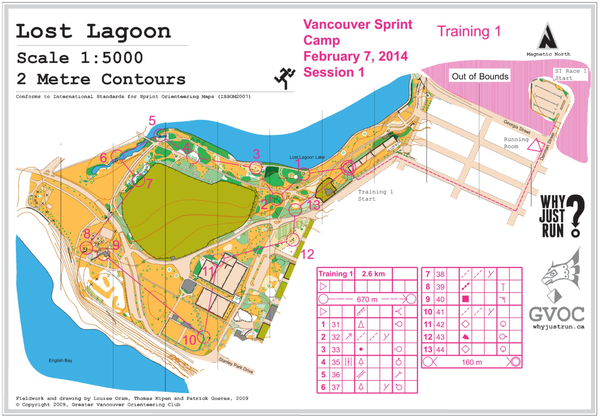 SI Race #1 (Coal Harbour)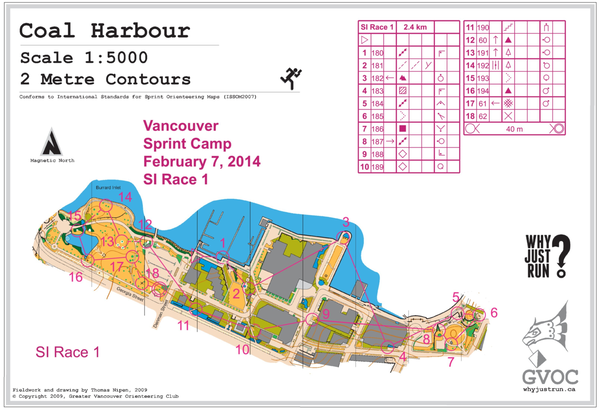 SI Race #2 (Mundy Park Long)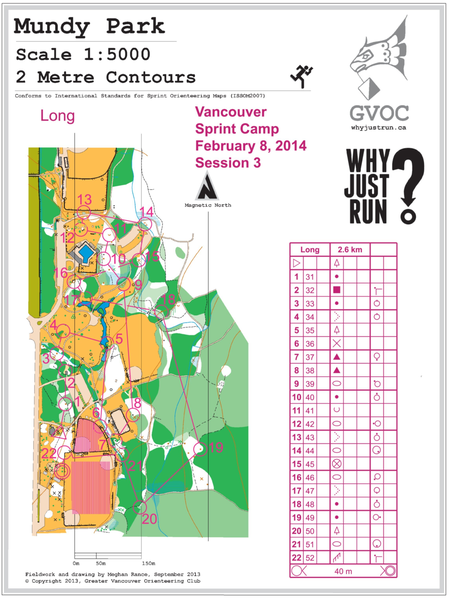 SI Race #2 (Mundy Park Short)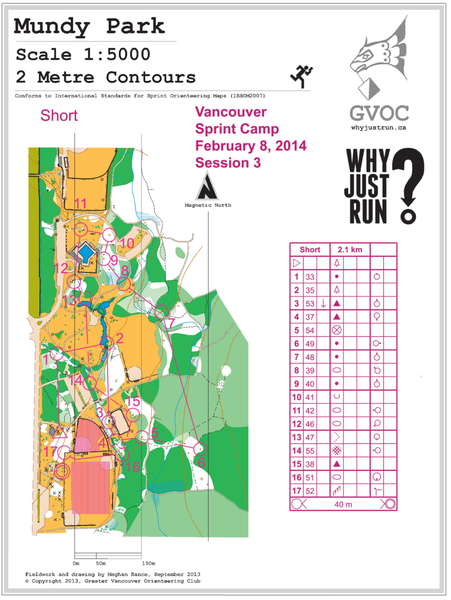 Training #2 (Poirier Dogbones)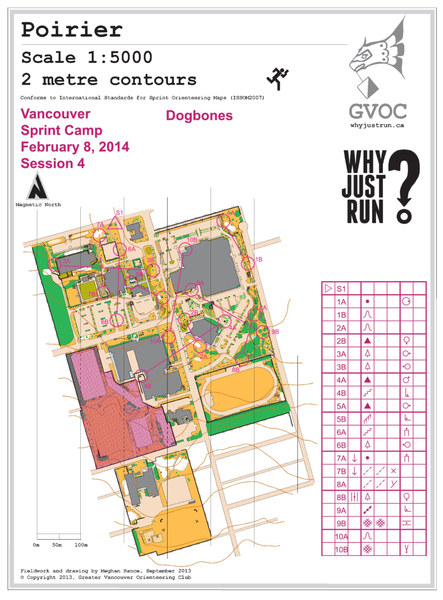 Relay (Blue Mountain Park)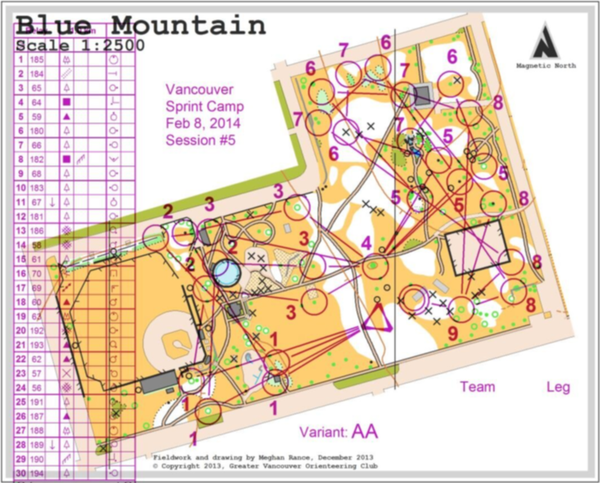 Training #3 (Lougheed O-tervals)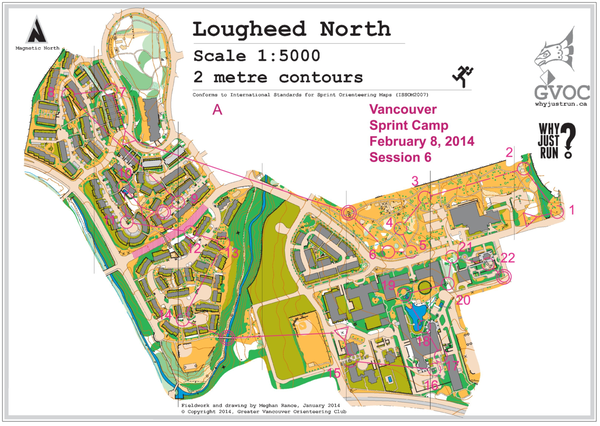 SI Race #3: Farsta (Hume Park)

SI Race #4 (Byrne Creek Set-up Long)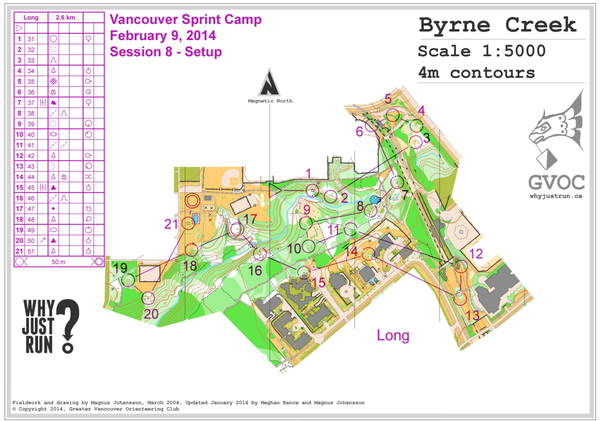 SI Race #5 (Deer Lake North Chase Long)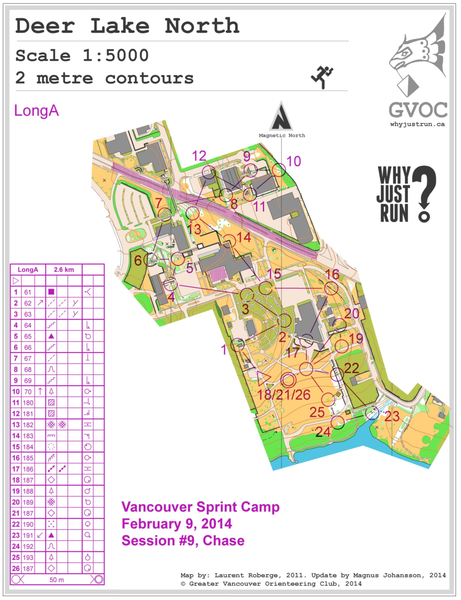 Training #4 (BCIT)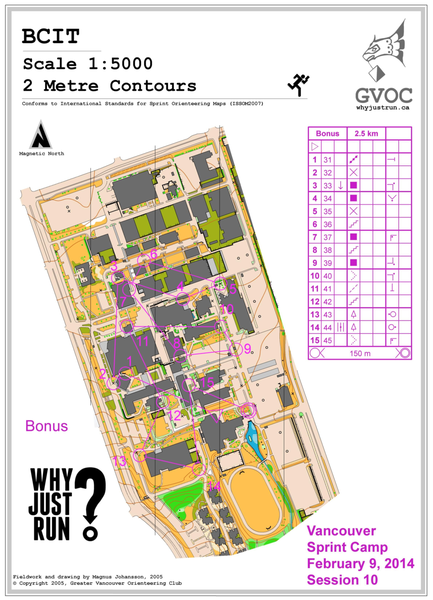 SI Race #4 (Byrne Creek Short)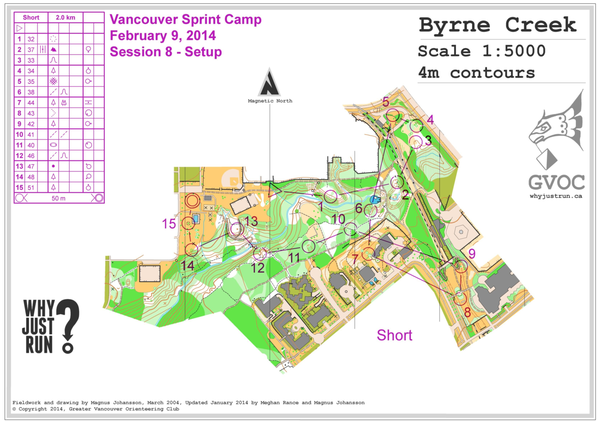 SI Race #5 (Deer Lake North Short)