Deep Cove WJR Why Just Run
March 4th 2023 9:30am - 1:00pm
Organizers: Laurent Mingo (Course Planner), Chris Benn (Event Director), Dawn Lessowai (Membership), Victoria Cote (Membership), Scott Muma (Assistant), Nathan Detroit Barrett (Coach), Ingrid Weisenbach (Permit), Adam Woods (Assistant), Stan Woods (Assistant), Robyn Astridge (Assistant), Caoimhe Murray (Assistant), Sergio Fernández (Assistant)
Map: Deep Cove
Farsta !

Registration deadline : Friday 3rd Noon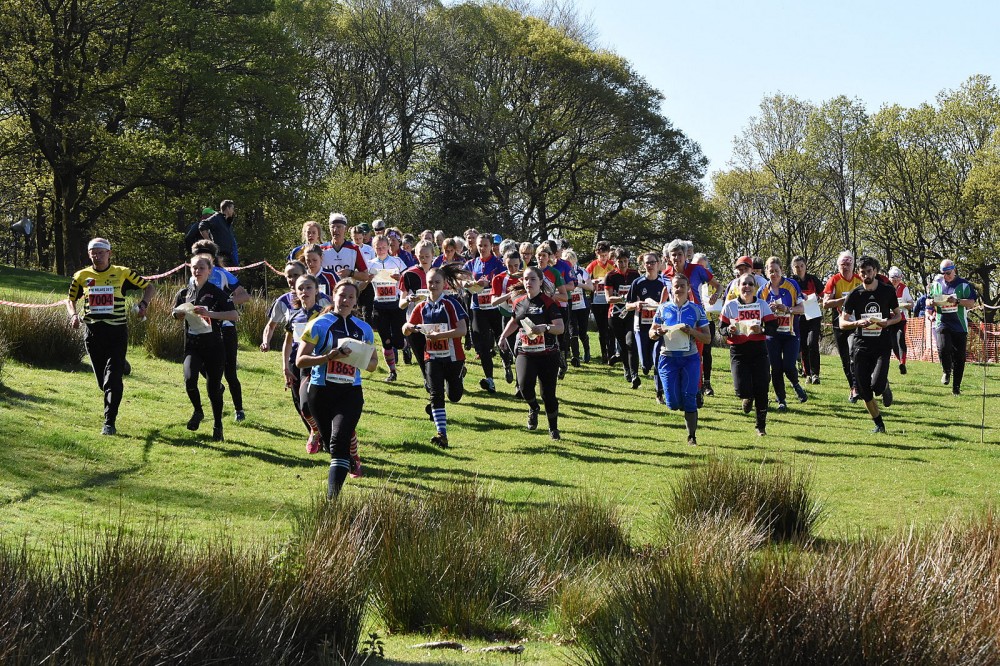 Mass Start, forkings, hub controls, map flip on the menu for a mixed urban/forest sprint in Deep Cove
Schedule
9:20 am : Registration opens
10:00 am : Mass Start (for 2x Farsta courses)
From 10 am on, after the Mass Start:, Intermediate and Easier courses can be started any time until 11:15am.
11:15 am: last start for Intermediate and Easier courses.
1:00pm : course closure, please come back to registration to check in even if you haven't finished your course, and so before 1pm so we are sure you are back. Thank you.
Courses Description
5K Farsta: 5km; 160m vertical climb; 32 controls
3.7K Farsta: 3.7km; 110m vertical climb; 24 controls
Intermediate: 1.9km; 75m; 15 controls
Easier: 1km; 35m; 7 controls
The two Farsta style courses, 5km, and 3.7km have multiple loops and a map flip. Laser focus is usually what you want for these. There is a mix of urban orienteering and some open forest sections to mix it up.
The Intermediate and Easier courses are classic point to point styles, with a few tricks peppered along the way .

Run Safe
Some of the boardwalks can become quite slippery if wet and when temp <0oC , which is likely. Also the usual wet or frozen ground in the forest will be slippery.
Especially during the mass start, be aware and avoid potential collisions with other people in the park.

Parking etc..

There is parking around the local schools and nearby streets, and public washrooms are found near Deep Cove Canoe & kayak Center, Panorama Park just off the northern p.lot on map below, and Myrtle Park to the south.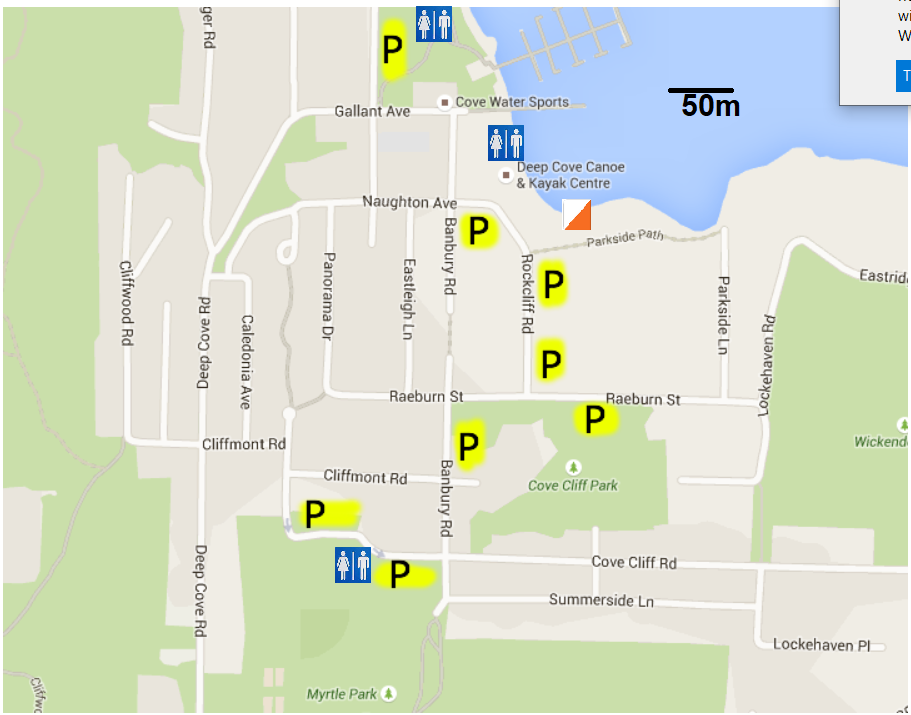 Registration deadline : Friday 3rd Noon
Who else is coming? ...
---
Location