Guinea Pig O #1
December 30th 2021 1:00pm - January 6th 2022 8:00pm
Organizers: Laurent Mingo (Event Director), Gwenn Flowers (Assistant)
Map: McCartney Creek
--------------

Before registering for the event: purchase your 2022 membership here. We're using a new membership registration system this year - if you face any issues or have feedback please let the team know at gvoc.membership@gmail.com

--------------

Here is a short score-O to be enjoyed while the fresh snow lasts.This self-serve, social distanced event is also an opportunity for us to test QR code timing with willing participants. Unlike MapRunF , the controls are not geo-referenced, so no GPS needed in this case. The phone app is just used for timing by scanning a QR code on the controls. As such the only time you need cell coverage is when you upload the course at the beginning, and then upload results at a later time. For punching controls/scanning, it will work without network.

It is recommended to use paper maps. However, once the Start controls is punched/scanned, the O map **should** be available from within the phone app as well. There are some reports though it does not always show up.
The course
Especially if new to this area of the map, this is a potentially intricate but short score-O near McCartney Creek golf course in North Vancouver. Since it is a score-O, you can always choose to focus on fewer controls.
Target time 30 min (a bit tight perhaps) ; then minus 5 pts / min

~ 2.5km and 100m climb

Get a map ( Set up Code on the Map) ! >>> Request a map here (If you just want to do it without a paper map, just request the setup code)

Start - Finish QRs as backup (otherwise on the O sign at the start/finish location) : Start-Finish.pdf

How does it work?

Using iOrienteering App for timing:
Register at iorienteering.com and download the app:
Open the app, and type in the alphanumeric course code or scan the Setup QR code to select your course (provided to registrants) (*) - you will need cell coverage or on wifi for this step.
Once you scan the Start QR code, the digital map should be revealed in the phone app, but using the paper map (emailed to registrant) is preferable for good navigation practise - no need of cell coverage at this point.
Once your course is completed, from the phone App: Please Upload Results so we can see if it works or not.
Preliminary results at https://iorienteering.com/dashboard/results then type OBC.GVOC in drop down and select OBC.GVOC_GuineaPig-ScoreO
Thank you !




(*) Setup QR and setup Code are printed on the map. iOrienteering app must be used to scan the Setup QR code (as well as each control), not the phone's default QR scanner app.



Controls are 10x10cm O signs with a QR code.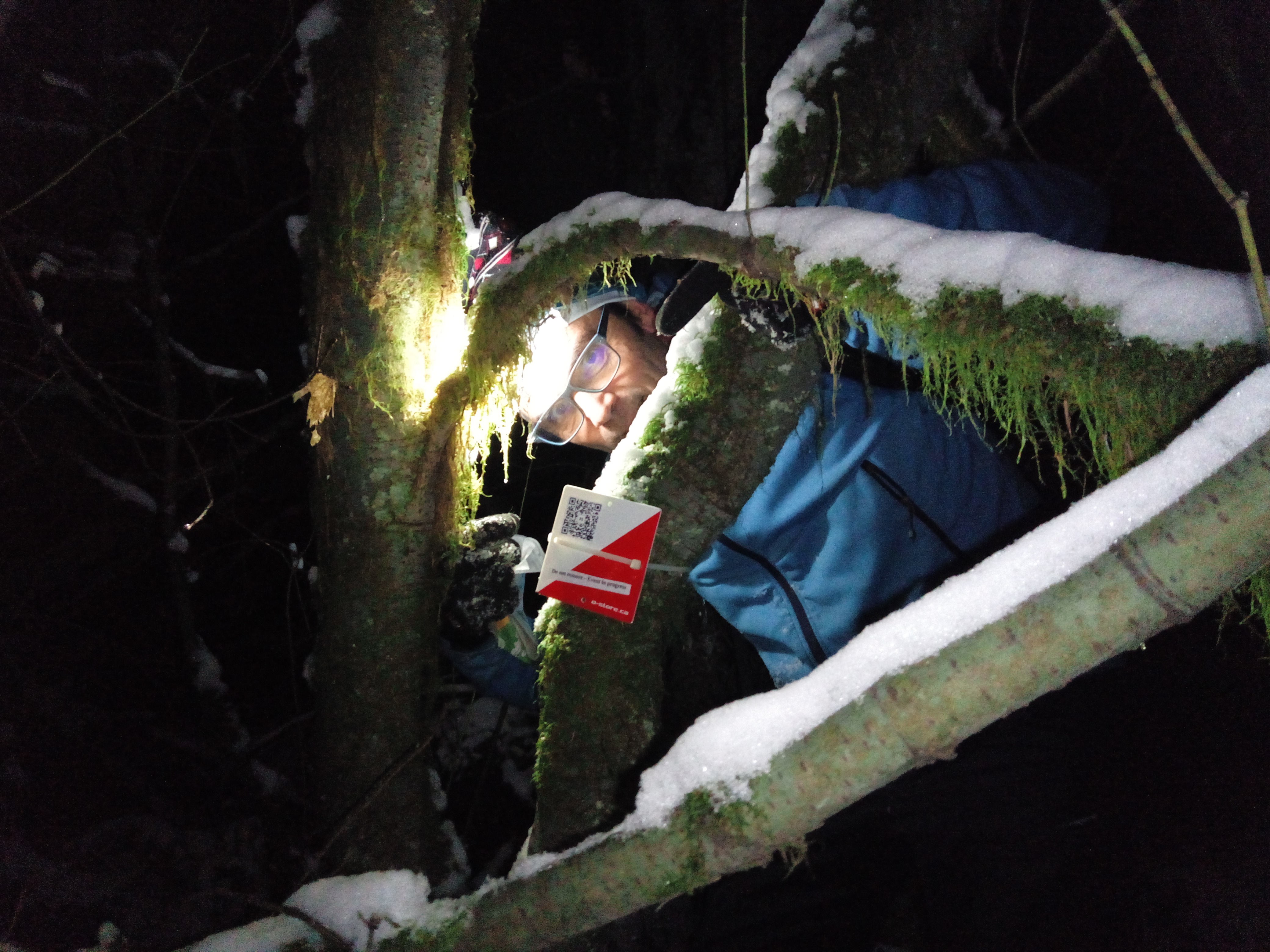 Scan the QR with iOrienteering App like in this illustration video:

Note on Start and Finish:

The Start and Finish QR codes are on the same plate and will have to be scanned twice:

At the start: QR with Start triangle on the top left.

At the end, QR with Finish circles on the top right.

In case the Start Finish flag was to disappear (unlikely, but possible), the link below include the Start and Finish QRs you can take with you and scan as proxies at the time you start, and finish: Start-Finish.pdf
First though. as in step 3 above, you will have to select the event by scanning the Event QR code on the map, or using the associated code.
Safety:
As of Dec 27, most trails are nicely packed and good for walking/jogging. However, a few short sections of trails that had creeks overflowing on top are frozen solid and icy. These icy sections are obvious to see and avoid using the trail's sides. A few minor (flowing) creek crossing on the course as well. Spikes are not a bad idea, snow tracks are great, bare threads work too if you pay attention. You choose.
As of Jan 3: expect more slush during the day, more icy sections if /when it refreezes overnight. Spikes / snow tracks recommended.
It is rather nippy outside, so make sure you let someone know when you are going and are expected back. Or go with friends.
Safety bearing: S or SW
These are not sanctioned events; we don't retain any liability for participants. This is a do it at your own risk, training suggestion. Use your own discretion and take care when doing the courses.

Get a map ! --> Request a map here. (if you want to do it without a paper map, just request the setup code)

Start - Finish QRs as backup (otherwise on the O sign at the start/finish location) : Start-Finish.pdf

COVID Safety

Please stay home if you have any symptoms of COVID-19 or illness.
Please stay home if you have been in close contact with a confirmed or probable case of COVID-19 in the last 14 days.
Only participate in orienteering activities with individuals from your COVID bubble.
Stay at least 2 metres away from all other park/wilderness users and do not congregate at the trailheads or control sites.
Do not touch the control (checkpoint) flags
---
Location