Stanley Park Event and Club AGM Why Just Run
December 12th 2021 11:00am
Organizers: Chris Benn (Event Director), Joanne Woods (Membership), Scott Muma (Assistant), Robyn Rennie (Assistant), Bruce Rennie (Coach), Meghan MacLeod (Assistant)
Map: Stanley Park South
Event
The last weekend event of the year will be in Stanley Park on Sunday, Dec 12th and will be followed by the Club AGM.
The start and finish will be at Brockton Pavilion near Brockton oval. This is a lovely old clubhouse that is full of rugby and cricket memorabilia. They will be selling juice, coffee, tea, beer etc so asked that we purchase through them to support their club.
Registration for the event and download after finishing will be inside Brockton Pavilion.
Entry to the Pavilion will require proof of vaccination (requirement of Rental as they have staff members on site). Children under the age of 12 can enter without vaccination but will have to wear masks.
The event is a 60-minute Score-O with the controls on the Stanley Park South, Coal Harbour and Lost Lagoon sprint maps so expect it to be more like an extended Sprint event.
The course is suitable for all levels and newcomers can enjoy finding controls in the most interesting part of Stanley Park. Fast orienteers can expect to go close to getting all the controls so care with choosing the order of controls is important.
The 60-minute event will have a mass-start at 11 am.
Deadline of registration is Friday Dec 10th 11.59 pm (midnight) so we know how many maps to print. Payment should be made on the day of the event
Registration on the day will close at 10.45 am to allow volunteers to run well.
New to Score-O events

Score events have no set route – your map will only show the start and finish (same location) and all available controls. Each control is worth a certain number of points – either 30,40, 50, 60 or 70.Your task is to choose your route, scoring as many points as possible and return before the time limit is up to avoid time penalties.
AGM
The GVOC AGM starts at 12.30 pm at the same location – please sign up on the website. The club will be providing free pizza.
Note
Please bring a change of footwear and clothing to keep the floors dry and yourself warm.
Covid
For both the event and AGM ON THE DAY OF THE EVENT each and every family member will be attending must fill in a Declaration of Health form go to HERE
Entry to Brockton Pavilion will also require proof of vaccination (requirement of Parks Board).
Adverse Weather
There is a small chance the park will be closed if there is another storm close to the day of the event.Please check the website.
---
Why Just Run
What should I bring? Wear something comfortable that you don't mind getting a little dirty! If it's wet outside, you might want to consider a change of shoes and socks! A compass is optional (we have extra ones for borrowing). For added safety, a whistle is mandatory for all GVOC events. Read more in the WJR Introduction to Orienteering.
How much does it cost? Regular "Why Just Run:" events cost adult: $10 / under 20: $5 / family maximum: $20 (we now accept credit and debit cards on site). Some special events may cost a little more, and this will be made clear in the event detail above.
Club membership is also required: (Adult newcomer: $10 / adult renewal: $20 / under 20: $10 / family maximum: $40). We now accept credit and debit cards (preferred), using the form linked below. Contact membership team for other payment options.
Membership lasts until the end of the year, and gives you FREE access to all our weekly Wednesday Evening Training events.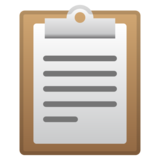 2021 online waiver and membership form
Please complete before your first event!
---
Location
Score O 60 mins
Starts at 11 am
GVOC AGM
Starts at 12.30 pm