McCartney Creek Why Just Run
February 9th 2020 9:30am - 12:30pm
Course Maps
Elite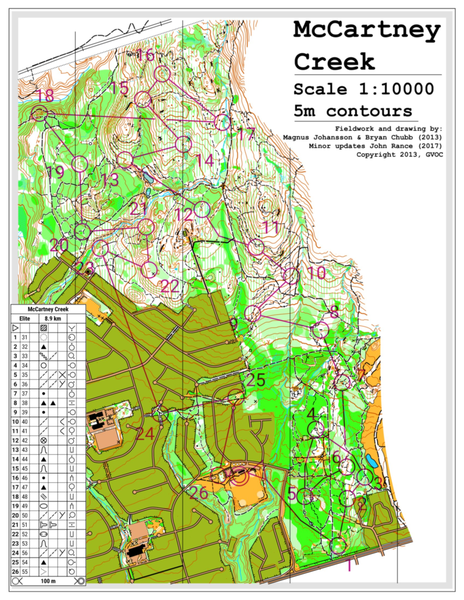 Expert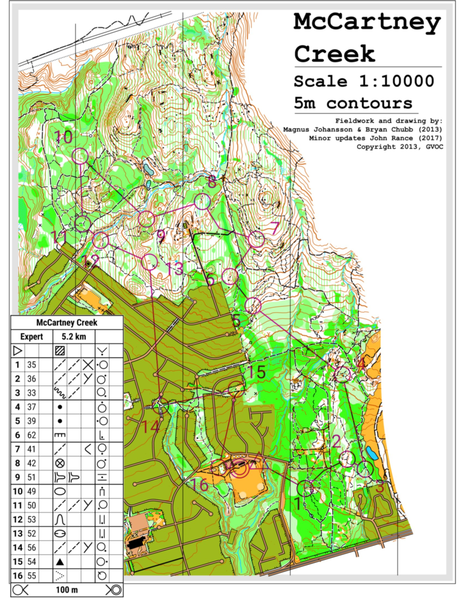 55+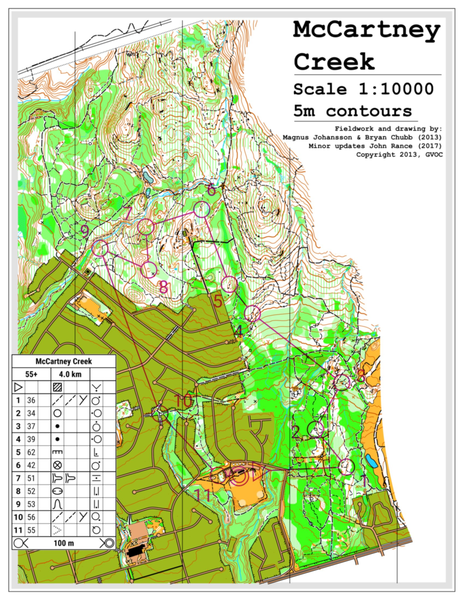 Score-O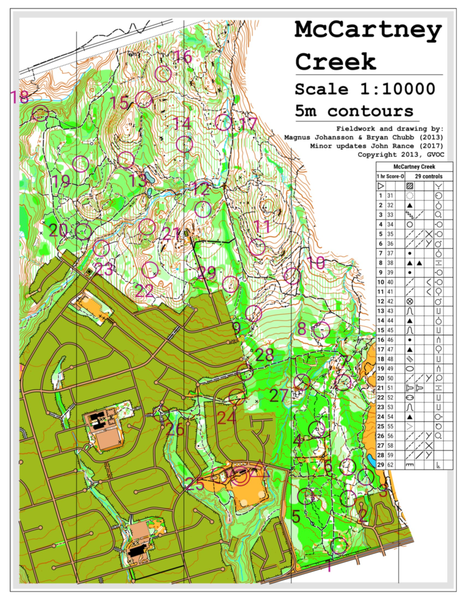 Beginner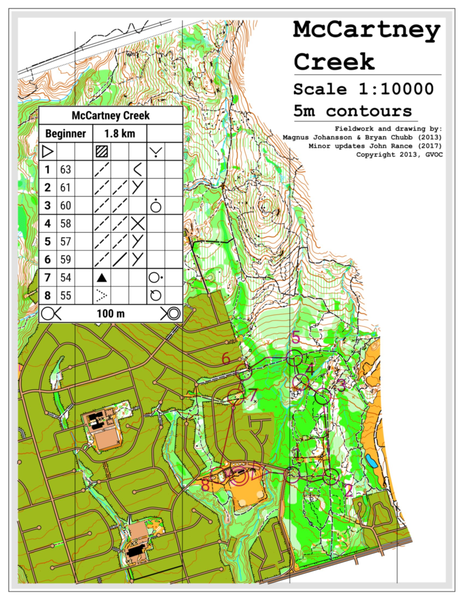 Organizers: Alison Schoenhardt (Controller), Scott Muma (Assistant), Sergio Fernández (Course Planner), Joanne Woods (Membership), Trevor Siemens (Assistant), Kate Karamycheva (Assistant), Mara Leitane (Assistant), Sergio Fernández (Event Director)
Map: McCartney Creek
Ready for the first forest event of the year?
This coming Sunday 9th we will be going out there taking advantage that the snow got the vegetation down so the north shore terrain is a bit more runnable. All the snow is melted at this point, but lets keep an eye on what's coming next week. We'll send an update on conditions by Sat morning so you all know what to expect.
You'll have all options open for you to choose from:
A friendly beginners course that will lead you to explore the trails and give you a taste of forest navigation.
A 1:00 hr score-O option with a ton of controls to choose from, so you optimize the use of the trail network.
A 55+ course technical yet shorter than the expert course.
An expert course (6km as the crow flies) that will be a good technical challenge.
A super tough elite course (9ish km as the crow flies) that will get your legs a good test taking advantage of most of the map, and you know that that also means quite of elevation ;)
We highly recommend everyone to start early since the courses will be leaning towards the longer side of things.
Ø9:30-10:15am - Registration (Please register in this time so the registration team can head out for their run ;)
Ø10:00 – 10:45 am – Start
Ø12:30 pm - All courses close, please make sure to be back before then.
Also, there are some areas with blackberry bushes so please consider bring shin protection.
See you soon!
---
Location