King Edward West Wednesday Evening Training
May 22nd 2019 6:30pm - 8:00pm
Organizers: Chris Benn (Event Director), Joanne Woods (Membership)
Map: King Edward West
Description
Schedule

6:15pm Introduction to Orienteering for Beginners
6:30pm Starts
8:00 pm Course Closure, participants must report to the Finish before leaving.
Courses

3 courses of different lengths. There is a mixture of streets and wooded areas. Unfortunately some of the trails are closed off for regeneration but the courses are designed to avoid these. All courses offer the opportunity to use the boardwalks of the Bog - see http://camosunbog.ca/boardwalk/
Safety Precautions

Always use good judgement and common sense. Carry a whistle at all times. Headlamps are essential to see and be seen. Take care when crossing roads and parking lots. Watch out for other runners, cyclists, and trail/sidewalk users.
Parking/Start Location:

NE part of Chaldecott Park - corner of West King Edward Ave and Wallace St. There is street parking very close.
Post-Event Dining

Acknowledgements

Without volunteers, these events cannot take place. A hearty thanks to all those helping put this event on. If you would like to volunteer/help at upcoming WETs/WJRs or would like to organize a WET please let us know.
---
Wednesday Evening Training
What should I bring? Wear something comfortable that you don't mind getting a little dirty! If it's wet outside, you might want to consider a change of shoes and socks! A headlamp or flashlight and reflective clothing is critical in the winter months (late September to April). A compass is optional (we have extra ones for borrowing). For added safety, a whistle is mandatory for all GVOC events. Read more in the WET Introduction to Orienteering.
When should I sign up? Please sign up by Tuesday night so that we can print enough maps, although we have extra maps if you forget.
How much does it cost? All WETs are free with yearly membership (adult newcomer: $10 / adult renewal: $20 / under 20: $5 / family maximum: $40) (sorry, we only accept cash and cheques - no credit or debit)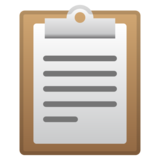 2019 online waiver and membership form
Please complete before your first event!
---
Location