Western Canadian Orienteering Championships & Pig War Regional
July 7th 2018 11:00am - July 8th 2018 3:00pm
Organizers: Robyn Rennie (Event Director), Hilary Anderson (Assistant), Brian Ellis (Controller), Ben Smith (Organizer), Marg Ellis (Organizer), Bruce Rennie (Course Planner), Joanne Woods (Course Planner), Stan Woods (Course Planner), Alison Schoenhardt (Assistant), Eric Christensen (Host)
Map: Mundy Park
Basic results: All races (on this website)
Split times (by class): Sprint, Middle, Long (on WinSplits)
Split times (by course): All races (on Attackpoint).
Map for Middle and Long: Ioco

Check out the Event Handbook for the latest information on the event 2018 WCOC Event Handbook.pdf

Download start times for all three races: 2018 WCOC Start Time.pdf
Registration is now CLOSED.

Come to the 2018 Western Canadian Orienteering Championships - combined with the annual BC/Washington Pig War.

We are very excited to offer forest orienteering on a brand new map at a site (see location pin on map below) located only a 45 minute drive from Vancouver City Hall! The best west coast terrain that we have.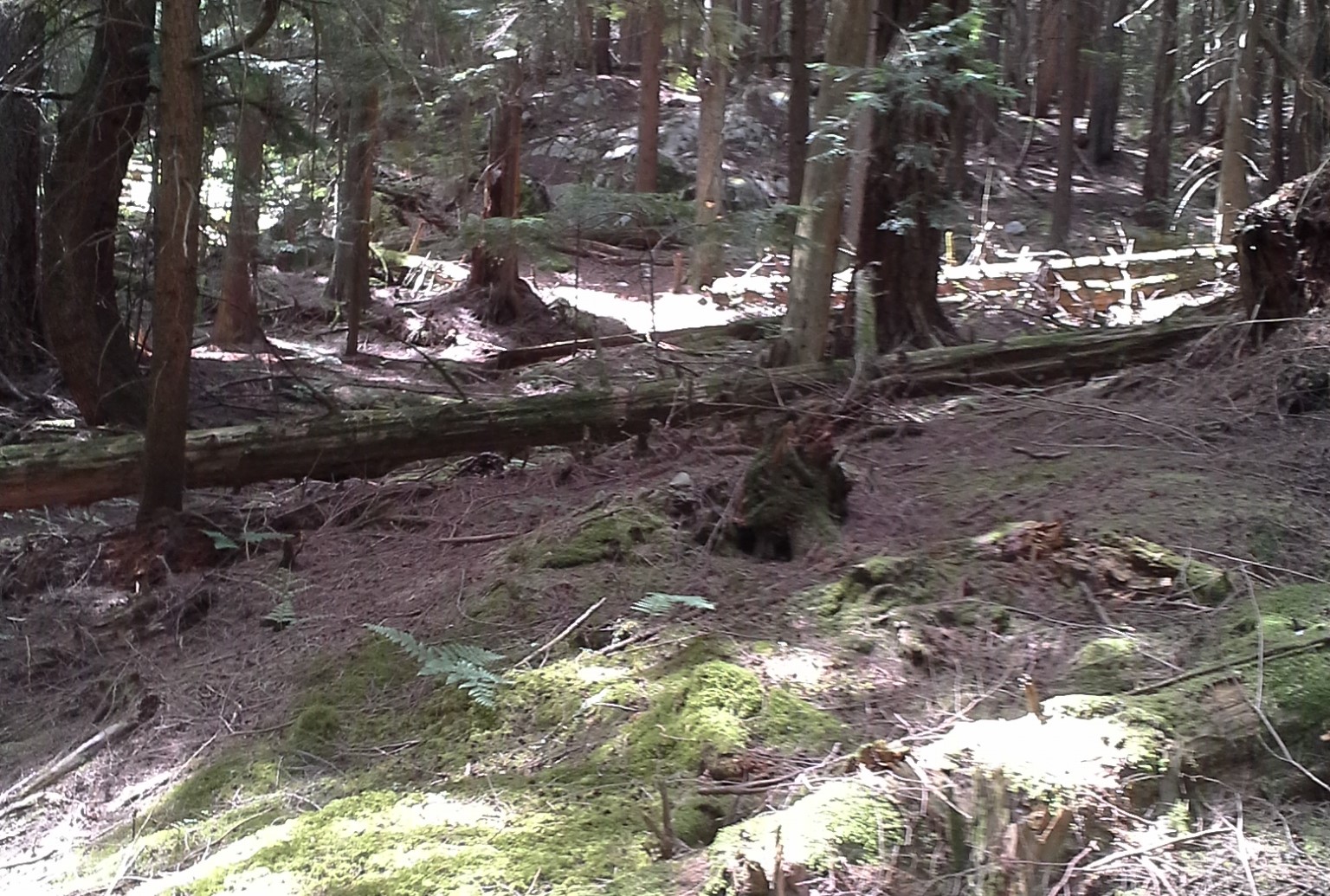 The weekend will start with a Sprint on Saturday morning, at Mundy Park, a local park in Coquitlam. Then we move to the new map in Ioco for the Middle and Sunday's Long event. Along with a social gathering on Saturday evening, it looks to be a great weekend of orienteering and socializing.
The schedule for the weekend is as follows - this site will be updated when final details are available and an event bulletin will be posted.

Saturday 7th July - Mundy Park, Coquitlam
10:30 - Waiver collection - please be sure to have completed the waiver here - https://gvoc.whyjustrun.ca/pages/122
11:00 - First starts for Sprint courses
11:30 - Final start for Sprint courses
12:30 - Sprint course closes.
Saturday 7th July - New Ioco Map
14:00 - Waiver collection if not done at Mundy Park
14:30 - First starts for Middle courses
15:30 - Final start for Middle courses
17:30 - Middle course closes
Maps will not be available until after the Long course
Swimming and Banquet - Poirier Sports and Leisure Complex
18:00 - Access to Room 2
18:30 - Banquet
Awards for Sprint and Middle
Sunday 8th July - Ioco Map
9:30 - Waiver collection if not already done
10:00 - First start for Long courses
11:00 - Final start for Long courses
14:00 - Long course closes
14:15 - Awards for Long
Middle and Long Courses and Classes will adhere to the Orienteering Canada Guidelines below with the addition of an M35+S course: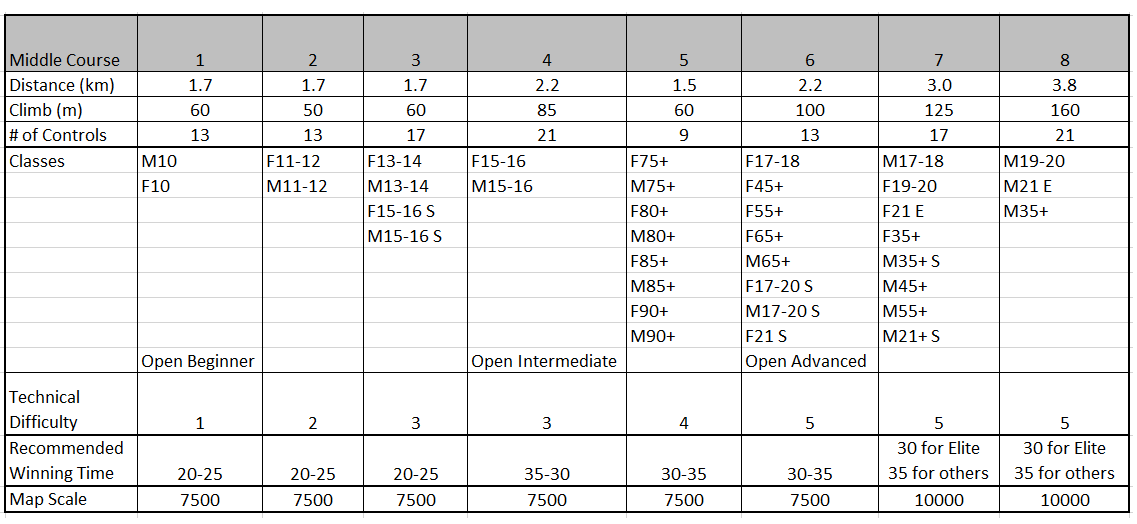 "Short" non-competitive courses are offered for those who want to run in their age class but who are new to forest orienteering or don't have the technical experience to compete at the technical difficulty of their competitive age class.
Open non-competitive courses
Beginner - Course 1
Intermediate - Course 4
Advanced - Course 6
Sprint Classes and courses are shown below. Again age-class "Short" courses are offered.
Open non-competitive courses
Beginner - Course 1
Intermediate - Course 3
Advanced - Course 4
The areas which will be in use are now embargoed, specifically Mundy Park, the Sprint area, and the area on either side of Thermal Plant Road in Ioco and south from Tum Tumay Whueton Drive leading to Belcarra Park.
Accommodation

There are lots of accommodation options in the Coquitlam area and a number of RV/camping sites which may be suitable. See http://www.rvparkreviews.com/regions/british-columbia/surrey for more information.
Event Pricing
Sprint: $15 for competitive, $10 for the 3 open categories
Middle and Long: $25 for competitive, $20 for the 3 open categories
Banquet: $25 for Adults, $15 for Juniors
---
Location