Simon Fraser University - Co-hosted by the SFU Outdoors Club Why Just Run
February 18th 2018 10:00am
Organizers: Robyn Rennie (Event Director), John Rance (Controller), Alison Schoenhardt (Course Planner), Pia Blake (Host)
IF YOU'VE SIGNED UP FOR SPRINT CAMP THERE'S NO NEED TO SIGN UP HERE ALSO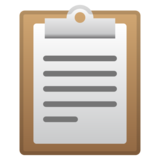 2018 online waiver and membership form

Everyone else must complete this before the event!

This months Why Just Run race is part of our Annual Sprint Camp! Sign up for Beginner, Intermediate, Expert or Elite categories only.
For the Expert and Elite categories, you'll be treated to 2 short races: a set-up race and a chase/mass start! The top 25 or so from the set-up race will start in a head-to-head chase start for the second race! For those who don't make it into the chase start, we'll do a mass start for maximum fun! This will give you the chance to race against some of the best orienteers from the US and Canada!

Price: $20 for the two races. If you want to participate in the 5 level per-race it will be $25 for all three races
The Intermediate course is suitable for anyone who has attended one or more of our regular Wednesday WET events. The Beginner course is for those who have never orienteered before. We will offer training beforehand to get you started.

Price: $10 for the single race.
See the full day's activities here if you decide you would like more training/racing however entries close on Febuary 11th.

Registration: 9:30am - 10:00am
Start:
9:00 - 10:00 SFU Training - 5 level map
10:00 - 11:00 - Beginner and Intermediate
10:00 - 11:15 Setup Race - Expert and Elite
12:00 - 13:00 Final Race - Expert and Elite - chase start - mass start first then fastest starts
---
Location
Course Maps
No course maps posted yet.