Minoru Park Wednesday Evening Training
January 3rd 2018 6:30pm - 8:00pm
Organizers: George Pugh (Event Director), Joanne Woods (Membership), Stan Woods (Coach), Adam Woods (Coach)
Map: Minoru Park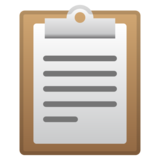 2018 online waiver and membership form

Everyone must complete this before the event!
Description
Schedule

Our first event for 2018! Time to set those resolutions to improve your speed, map reading, and fitness level for 2018.

6:15pm Introduction to Orienteering for Beginners
6:30pm Starts
8pm Course Closure, participants must report to the Finish before leaving.
Courses

Safety Precautions

Three courses will be offered if dry running conditions evolve. If icy or deep snow, then organizer will drop the 'map memory' event.
Always use good judgement and common sense. Carry a whistle at all times. Headlamps are essential to see and be seen. Take care when crossing roads and parking lots. Watch out for other runners, cyclists, and trail/sidewalk users.
Parking/Start Location: Parking and Washroom available at Richmond Tennis Club facility south west corner of Minoru Park.
Post-Event Dining

TBD
Acknowledgements

Without volunteers, these events cannot take place. A hearty thanks to all those helping put this event on. If you would like to volunteer/help at upcoming WETs/WJRs or would like to organize a WET please let us know.
---
Location