Harbour Green Park and GVOC AGM Why Just Run
December 9th 2018 10:00am - 12:30pm
Course Maps
Beginner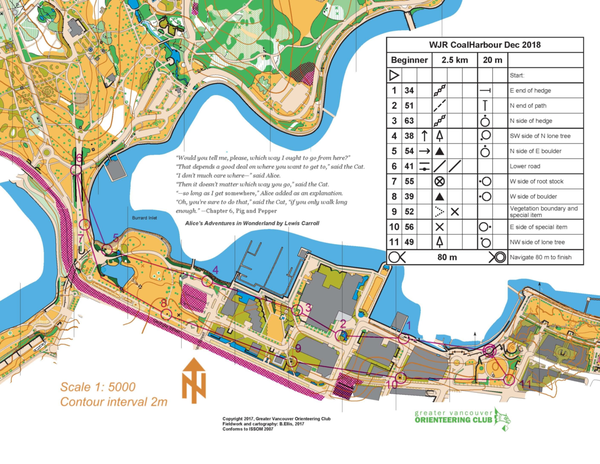 Intermediate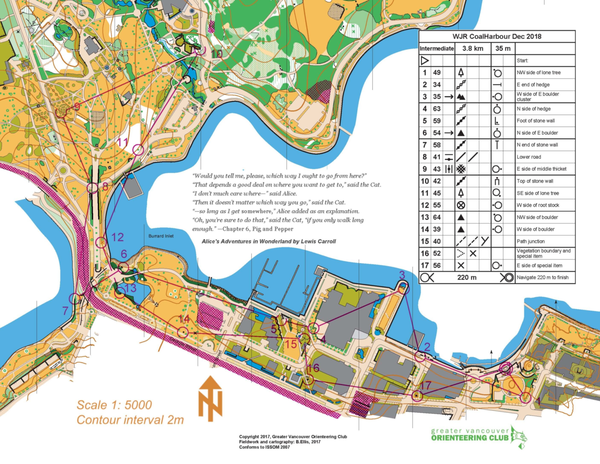 Expert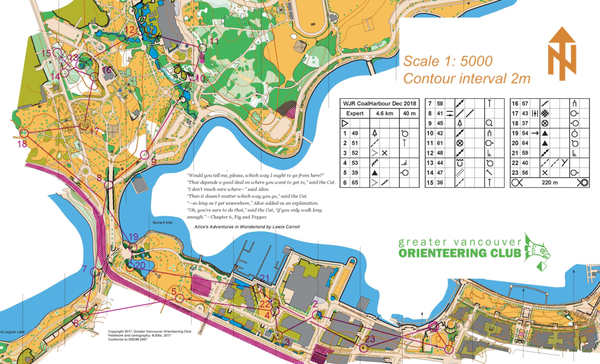 Elite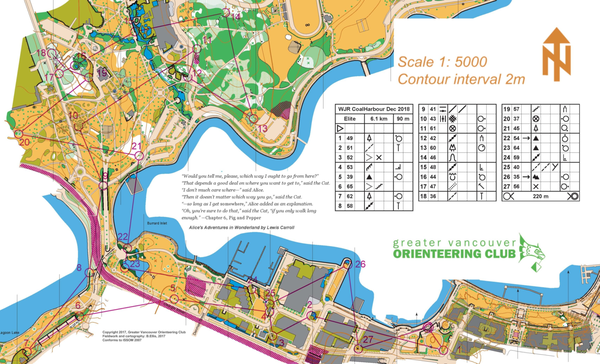 Mini Course - Training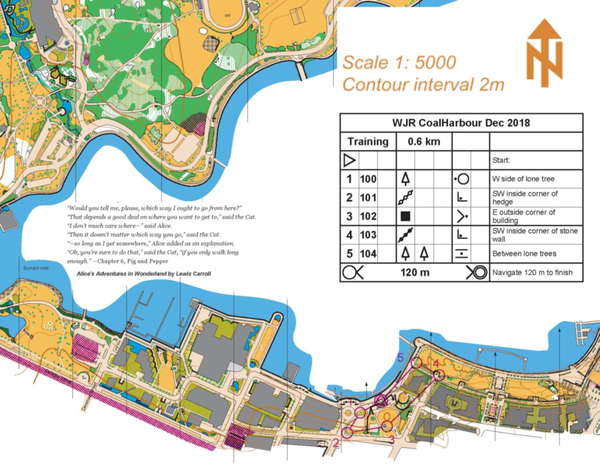 Organizers: Chris Benn (Event Director), Laurent Mingo (Course Planner), Sergio FerLoz (Coach), Robyn Rennie (Permit), Caoimhe Murray (Assistant), John Rance (Coach), Safder Raza (Assistant), Joanne Woods (Membership), Hilary Anderson (Assistant), Don Haliburton (Assistant), Kate Karamycheva (Assistant), Scott Muma (Event Director)
Map: Stanley Park South
Courses Info:

Mini Course - Training: New on this WJR, the Mini Course! A 200-300m long course to get you going with a GVOC coach before launching on a real course!

Beginner Course: A classic Urban Orienteering short loop so you can get acquainted with the map, compass (optional), controls description and how it all fits together. Control description uses both symbols and plain text.

Intermediate Course: Longer with route choices in a mostly Urban Orienteering setting. A few controls are in Stanley Park to give you a feel for more open-terrain orienteering.

Expert Course: 20+ controls with multiple route choices. Urban-O indeed, but we also found some forested areas to switch your brain into classic forest-O.

Elite Course: 25+ controls to get this sprint going full tilt, but keep a few neurons alert for the forested parts.

Safety
Carry a whistle with you
Watch out for pedestrian and bicycles on the course
Georgia Street and the Lion's gate causeway are off-limit
If wet some of the stone stairs found in the park will be slippery.
It is VERY important that even if you abandon your course you come back to the finish so that we know you have returned safely.
Registration:
Please register before Friday Dec 7, 6pm if you want to make sure to have a map. We need some turn around time to print and bag them before the event. Thank you.
Meet:
Start and Finish in Activity Room inside Coal Harbour Community Center (dry !) at 480 Broughton Street. There is direct room access from Seawall, bags and clothes can stay in the room while you are on the course. There is pay parking there, just west of the Community Center. Closest Skytrain are Burrard Station and Waterfront Stations.
AGM:
Starts at 12:45 pm and concludes at 14:00 pm
---
Location