Pacific Spirit Park - Club Run! Why Just Run
November 18th 2018 9:00am
Organizer: Kate Knapp (Event Director)
Map: Pacific Spirit Park
Hello GVOC Community!
A last minute change of plans. Our permit for South Surrey Bike Park never came through (darn!) so we are having a change of event/venue for November but hopefully, we will be able to bring you out to South Surrey Bike Park in the New Year!!
Instead, we will be hosting a more informal club run style event with pin-flags and a start and finish punch. Each pin flag will have a letter and whoever can spell the longest word (correctly!) will have eternal bragging rights!
Note:
There is ONE WORD that uses all the letters on the course!
Rules:
You may only visit each letter once! For example, if you have already been to one 'A' and you need a second 'A' you will have to run to another 'A' on your map.
Only standard English scrabble approved words will be allowed. So if you'd like to argue for your word come armed with a dictionary haha
---
Why Just Run
What should I bring? Wear something comfortable that you don't mind getting a little dirty! If it's wet outside, you might want to consider a change of shoes and socks! A compass is optional (we have extra ones for borrowing). For added safety, a whistle is mandatory for all GVOC events. Read more in the WJR Introduction to Orienteering.
How much does it cost? Regular "Why Just Run:" events cost adult: $10 / under 20: $5 / family maximum: $20 (sorry, we only accept cash and cheques - no credit or debit). Some special events may cost a little more, and this will be made clear in the event detail above.
Club membership is also required: adult newcomer: $10 / adult renewal: $15 / under 20: $5 / family maximum: $30 (sorry, we only accept cash and cheques - no credit or debit)
Membership lasts until the end of the year, and gives you FREE access to all our weekly Wednesday Evening Training events.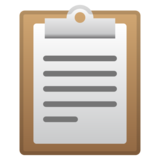 2018 online waiver and membership form
Please complete before your first event!
---
Location
Spelling-O
Whomever can spell the longest word wins!