Rice Lake, including Lower Mainland Cadet Championships Why Just Run
May 15th 2016 10:00am - 12:00pm
Course Maps
Beginner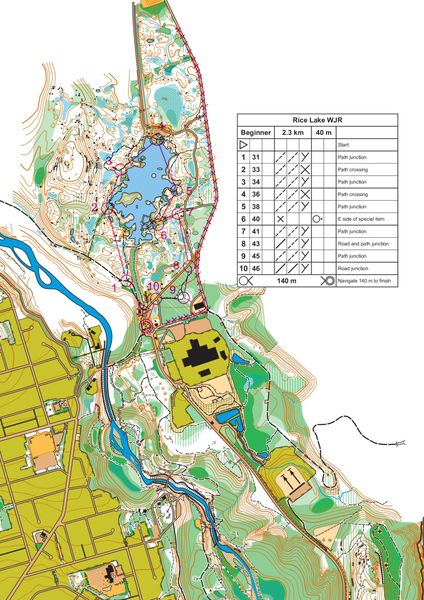 Novice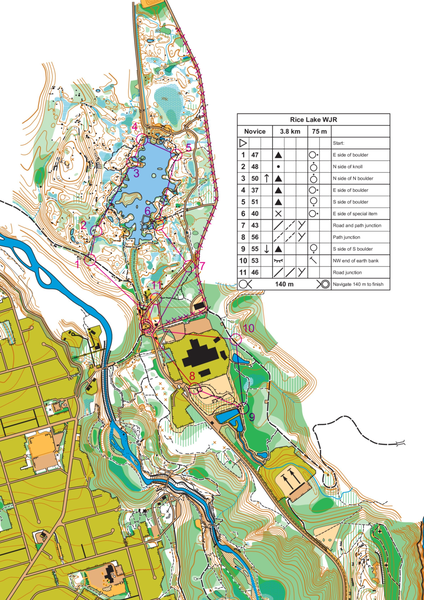 Intermediate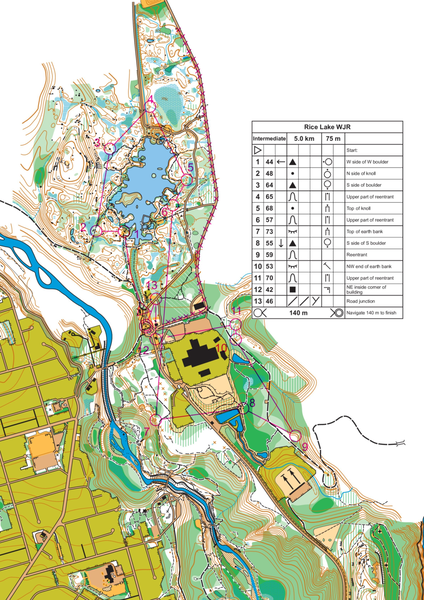 Expert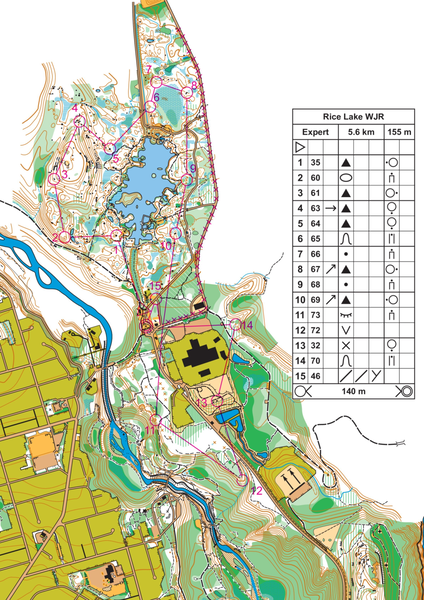 Elite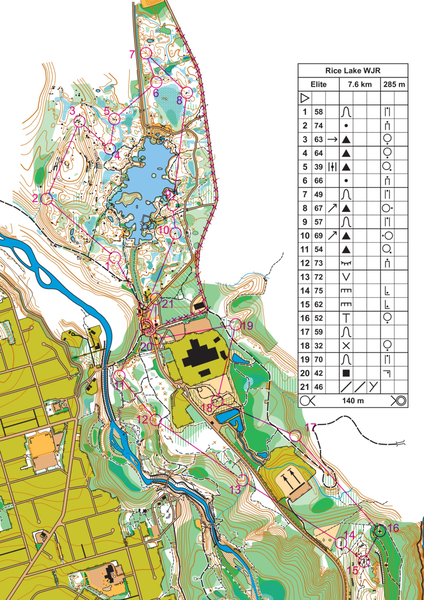 Organizers: Emily Ross (Course Planner), Ben Smith (Event Director), Robyn Rennie (Permit), Karen Lachance (Membership), Robyn Rennie (Assistant), Kate Knapp (Controller), Graeme Rennie (Assistant), Adam Woods (Coach), Bruce Rennie (Coach), Erica Lay (Assistant), Rachel Howard (Assistant), Reid Howard (Assistant)
Map: Rice Lake
Results are now online - click here to see them on WinSplits, and compare your split times to others!
Lost property - one pair of gaiters and one control description holder - contact Ben Smith to claim.
Come out to Rice Lake on the North Shore for this month's Why Just Run orienteering race. Run or walk as an individual, a pair or a whole group. This month's race also incorporates the Lower Mainland Cadet Championships - good look to all the competing corps!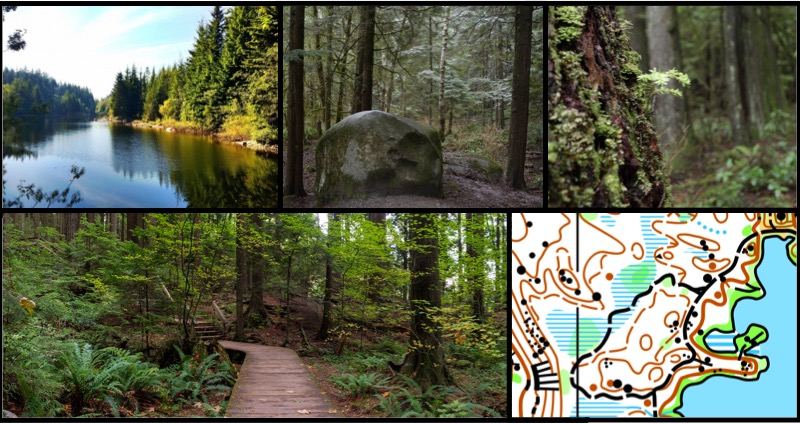 Times: Come along and start at any time from 10am to 12pm (noon). Course closes at 1pm - all competitors must report to the finish.
Location: Registration will be by the pagoda at the entrance to the trail network. Park in the main public parking lot at the end of Lilloet Road (see Google map below). Keith Road Bridge is closed on May 14-15, so allow for extra travel time if this is along your route.
Transit: The 210 bus stops at Underwood Ave and Evelyn St, on the opposite side of Lynn Valley, about 700m from registration. Walk east through Evelyn Park, down Rice Lake Road and across the bridge; follow the trail up the hill until you reach the pagoda.
Notes:
Washroom facilities and a water fountain are available near registration
Many thanks to the team at the Lower Seymour Conservation Reserve for allowing us to host this event
Cadet leaders
Please sign up your cadets on the website in advance, including the name and group. For example, sign up as "Jane Smith - 1725". You do NOT need to create an account for each person, just sign them up using the "Register others" form below the list of courses on the right hand side.
You should also have been sent a form with all the details we need to register each cadet as a member of GVOC (name, DOB, post code, gender). This is needed for insurance purposes. You should also have been sent waivers that need to be filled in by each parent/guardian before the event. Bring this paperwork with you to the event. If you have not received the form, please contact the cadet orienteering co-ordinator.
When you arrive at the event, we will have a group package ready for you, including pre-assigned timing sticks (this is why we really want to know names in advance). Please ensure that the cadets know which course they are running, and reiterate that they must report to the "download" computer even if they don't complete their course. Every cadet should have a whistle with them (available for $1 if needed) and know to use it if they get lost. Please email Ben Smith with any queries.
Newcomers and beginners
Sign up for an account with our website and register for the beginner course on the right hand side of this page. Check out the information below for more on what to bring, wear and membership/entry costs. You can find more about what to expect in this facebook photo album and also: here
When you arrive, look for us at the registration tent. We will sign you up and give you a quick introduction on how to orienteer if you need it. We will give you a map and lend you a compass and an electronic timing stick - return the compass and stick at the finish and we will give you a printout showing your results for each leg.
---
Location