Forest Training 4 - Mt Seymour Why Just Run Plus!
June 19th 2022 10:00am - 2:00pm
Organizer: Brian Ellis (Course Planner)
Map: Mount Seymour
Check back soon for more information.
---
Why Just Run Plus!
What should I bring? Wear something comfortable that you don't mind getting a little dirty! If it's wet outside, you might want to consider a change of shoes and socks! We will have a small selection of loaner compasses, but best to bring your own. These can be purchased at Distance Runwear, Salomon West Van, and MEC, or probably most outdoor stores. For added safety, a whistle is mandatory for all GVOC events. Read more in the WJR Introduction to Orienteering.
Event Cost: See event-specific information above.
Club membership is also required: adult newcomer: $10 / adult renewal: $20 / under 20: $5 / family maximum: $40 (sorry, we only accept cash and cheques - no credit or debit). Membership lasts until the end of the year, and gives you FREE access to all our weekly Wednesday Evening Training events. Best value in Vancouver!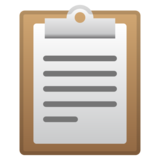 2021 online waiver and membership form
Please complete before your first event!
---
Location