Cypress Falls Picnic Social
June 19th 2022 4:00pm - 6:00pm
Organizers: Laurent Mingo (Course Planner), Chris Benn (Event Director)
Map: Cypress Falls
This is a GVOC "Sunday Social: event that will offer 4 of the courses from the recent Cypress Falls - DIY event. The courses will be self timed and maps will provided for those that sign up before Saturday June 18th-2022 midday.
Maps will be handed out from 4 pm at the pop building on the northern side of parking lot - look for an orienteering sign.

There is no entry fee for club members although we asking for a $5 donation to cover the cost of printing maps. To make the donation option please use the store when registering.
After doing one of the courses please bring a picnic and stay for a while - the grassy area near the parking has a great view of English Bay.
Courses:

Short - 0.9 km, 75 m climb... be prepared for a little bit of off trail navigation
Technical - longer - 3.6 km, 300 m climb technically and physically challenging
Runners O-1 course - 2.4 km, 150 m climb. Has most of its controls close to trails. It is an intermediate course, physically challenging
Runners O-2 course - 5.1 km 350m climb. Has most of its controls close to trails. It is an intermediate course, physically challenging. On this course you can only cross the creek at designated spots (foot bridges). The rest of the creek and it banks (cliffs) are out of bounds. No controls are located close to the creek
Controls Plates :

This is what you are looking for: a 10x10 cm O plate with yellow ribbon. Don't tug on the controls, the bio-degradable ribbon is not the strongest type. Most controls are placed on a tree next to the mapped feature.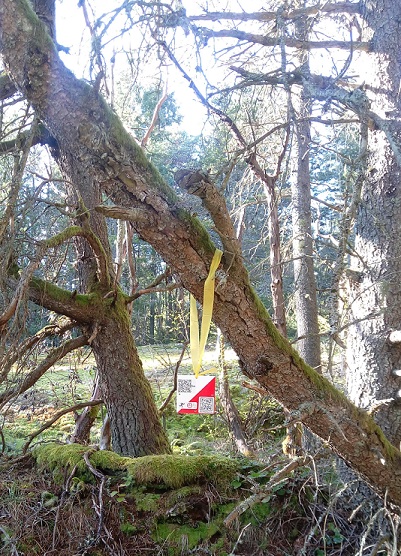 Self-timing:
Option 1: Self time and report time to person handing out
Option 2: The three longest courses have MapRunF QR to load the course on your phone
Option 3: Use the app:iOrienteering with QR scan with phone of controls

Setup QR codes are printed on the map sheets.
For iOrienteering timing: scan the top left QR, the control number is also printed at the centre of the QR together with a letter code: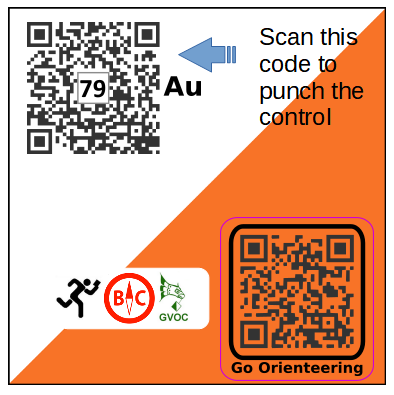 Parking: Either on Cypress Bowl road south of West Vancouver's Operation Centre, or on the Pop-up parking lot (gate close in evening, check time). It is not recommended to park along the Eagle Lk Access road as it is gated at the bottom.

Participant look up: here
---
Location