Forest Training 3 - McCartney Creek Why Just Run Plus!
May 15th 2021 10:00am - May 16th 2021 11:59pm
Organizers: Ben Smith (Event Director), Erica Lay (Coach), Joanne Woods (Membership), Robyn Rennie (Assistant)
Map: McCartney Creek
Note on Covid-19 & Variants of Concerns (VOCs): VOCs are now dominant in BC and are demonstrating increased transmissibility. As such, and during this training, we want to encourage participants to exercise enhanced caution and common-sense, especially if planning to gather outside in groups outside their bubble, if that is still permitted under Provincial Guidelines.

We can take advantage of being outside and enjoy forest-O safely if we stick to rigorous physical-distancing, and dial these interactions down even if outdoors.
---
If your name is in this list you have already paid for this event
Forest Training #3 is the third of four sessions of forest training that we are offering. Each session will focus on one or more different skills which are required for orienteering in a forest environment. The forest at McCartney Creek is more aggressive than at Burke Mtn. There is more undergrowth and deadfall. The courses will be more physical so remember to use the logical cut off points provided. This is also a popular Mountain Bike area so watch for riders on the trails. It is also a popular hiking destination so watch for other trail users.
This week's training will focus on building your confidence finding off-trail controls. For newer orienteers, we will explain a process for choosing a route that is efficient and likely to minimize your chance of getting lost off-trail. For more experienced orienteers, we will have tougher training exercises that focus on specific skills.

Training resources: http://www.learnorienteering.com/index.htm - read the Route Choice, Attack Points and Aiming Off pages.
As in previous weeks there will also be a range of courses on offer to practise the skills that you have been learning.

Beginner course - suitable for children and families or newcomers who have never tried orienteering before. Participants in the OAK program can use this course to practise their skills in a more traditional orienteering setting.
The Intermediate course (replaces the Choose Your Own Adventure) is suitable for those who are comfortable going off-trail a bit.

The Advanced course is suitable for those who are proficient at off-trail map interpretation and navigation.
We are offering a map-pickup service for this event and the address will be emailed to all participants who have registered and paid by Thursday evening. Maps will be printed on Friday and ready for pickup on Friday May 14th.
Cost for Participants:

Purchase entry to remaining two Forest training events for $20 per adult, $10 per junior (8 - 20) + administrative costs
OR
Purchase a single event entry for $10 per adult, $5 per junior (8 - 20) + administrative costs
OAK participants can attend for free
Signup and pay through the Zone4 link on the right.
MapRun6 - see Virtual Orienteering

Courses will be available on MapRun6 to provide route tracking. Download the courses from Canada > British Columbia > Vancouver > 2021 > Forest Series > McCartney
Upload GPS tracks from other GPS devices here - which allows you to compare your route with others on the same course. Find the results here
---
Why Just Run Plus!
What should I bring? Wear something comfortable that you don't mind getting a little dirty! If it's wet outside, you might want to consider a change of shoes and socks! We will have a small selection of loaner compasses, but best to bring your own. These can be purchased at Distance Runwear, Salomon West Van, and MEC, or probably most outdoor stores. For added safety, a whistle is mandatory for all GVOC events. Read more in the WJR Introduction to Orienteering.
Event Cost: See event-specific information above.
Club membership is also required: adult newcomer: $10 / adult renewal: $20 / under 20: $5 / family maximum: $40 (sorry, we only accept cash and cheques - no credit or debit). Membership lasts until the end of the year, and gives you FREE access to all our weekly Wednesday Evening Training events. Best value in Vancouver!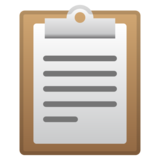 2021 online waiver and membership form
Please complete before your first event!
---
Location