WJR - Watershed Park Why Just Run
November 17th 2019 10:00am
Course Maps
Beginner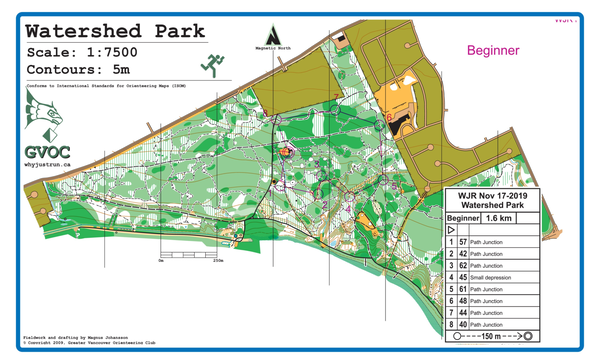 Intermediate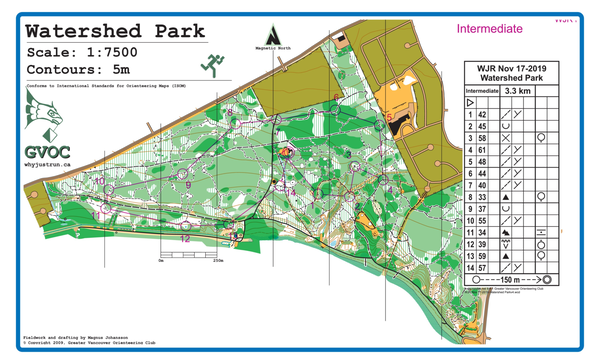 Expert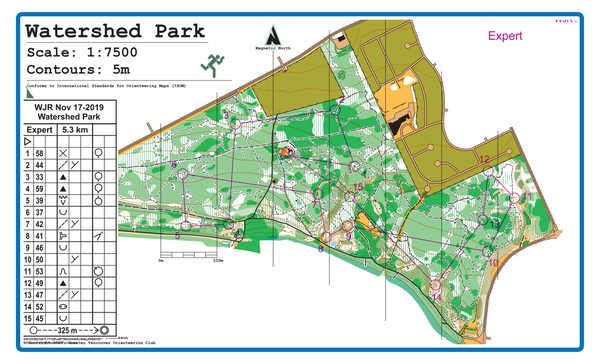 Elite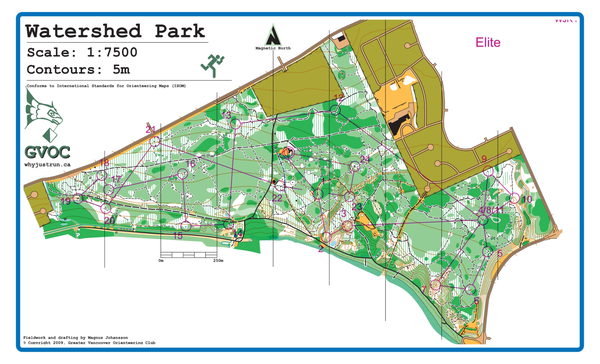 Organizers: Scott Muma (Event Director), Chris Benn (Course Planner), Ingrid Weisenbach (Permit), Adam Woods (Assistant), John Rance (Coach), Joanne Woods (Membership), Nathan Detroit Barrett (Permit), Stan Woods (Assistant)
Map: Watershed Park
Come join us for November's WJR at the beautiful forest in Watershed Park in Delta. Sign up by Saturday at noon to guarantee yourself a map.
Schedule:
9:15 am - Registration Open
10 am - First Start
11:15 am - Last Start
12:30 pm - Course Close (you must report back to the start/finish, even if you haven't finished the course otherwise we will send out a search party for you!)
Courses:
There are four different point to point courses of varying length/difficulty so there should be something for everyone! There will be club members on hand to provide instruction for people who are new to the sport as well!
Parking/Start/Registration:
Please park on Pinewood Drive (near Pinewood elementary, see map). The start, finish, and registration will be held at the scout camp in the middle of Watershed park. Follow the marked route from the Pinewood Drive park entrance to the scout camp. It is a 600m walk so remember all of your things when you walk in.
Acknowledgements:
Without volunteers, these events cannot take place. A hearty thanks to all those helping put this event on. If you would like to volunteer/help at upcoming WETs/WJRs or would like to organize a WET please let us know.
---
Location