Cypress Falls Why Just Run
January 22nd 2017 10:00am - 11:00am
Course Maps
Beginner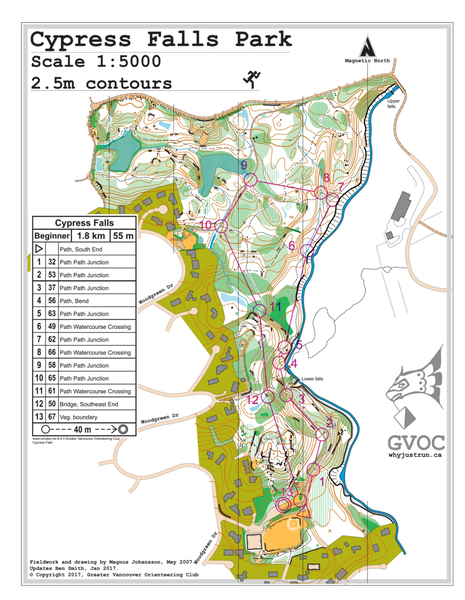 Novice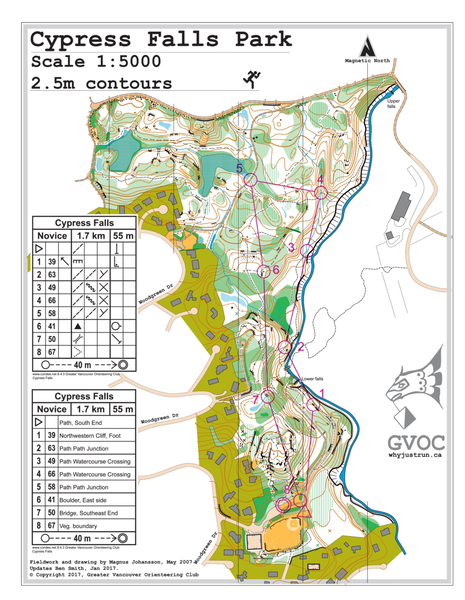 Intermediate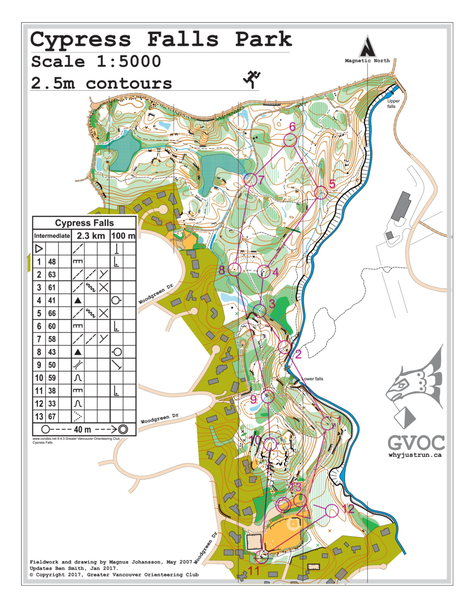 Expert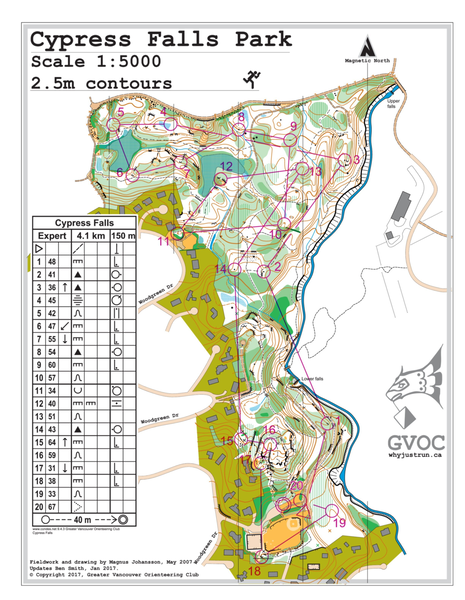 Elite

Organizers: Ben Smith (Event Director), Robyn Rennie (Assistant), Jules Tough (Membership), Emma Sherwood (Assistant), John Rance (Coach), Stan Woods (Coach), Graeme Rennie (Membership), Pia Blake (Membership), Ben Smith (Course Planner)
Map: Cypress Falls
Thank you to all the volunteers at this event, especially Jules for leading the registration and membership team and Robyn for keeping you all supplied with cookies and hot chocolate, and helping collect controls at the end. Many thanks also to Emma on the start, Pia and Graeme on registration, and John and Stan for coaching.

Results are now available at Winsplits.

Draw your route (or upload your GPS track) and compare to others on Routegadget.
Event details
Kick start the new year with an adventure in the nicest terrain on the north shore. Expect contours, cliffs, and gorgeous forest. 5 courses for all abilities are on offer, from shorter on-trail courses for beginners, up to off-trail courses requiring detailed navigation.
Come along and start at any time from 10am to 11am. Courses close at 1pm.
The forest floor is VERY RUNNABLE and generally not icy. A few trails are still icy, so please wear shoes with good grip.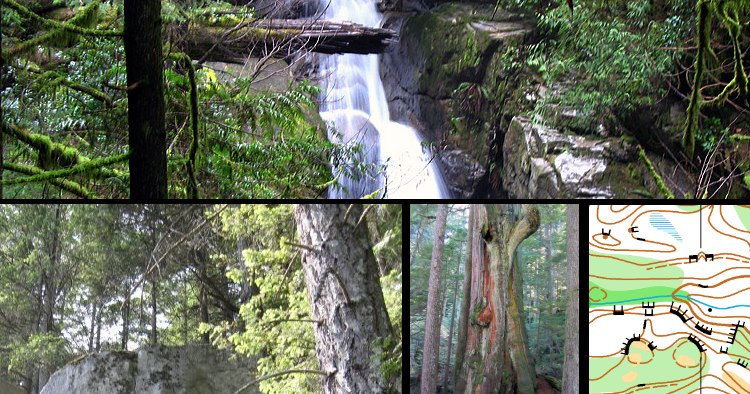 2017 waiver and membership

If this is your first event of the year, please remember to download and complete a 2017 waiver and membership form. Bringing a completed form significantly reduces queues at the membership desk. Don't forget that membership gives you free access to all our Wednesday Evening Training events!
Meet location and facilities
Registration: Meet in the parking lot off Woodgreen Place (see map below). Parking is limited so please consider car pooling. Be respectful when parking in residential areas.
Transit: Bus 253 departs Park Royal at 10:15am and stops 200m from registration.
Facilities: There are NO WASHROOMS at the park. The nearest ones are in Caulfeild Village, about 1km away. Snacks and warm drinks will be waiting for you after your run!
Safety
All competitors MUST carry a whistle while on the course. Whistles can be purchased from the registration table for $1.
All competitors MUST report to the finish, even if you don't complete your run. Otherwise we'll send out a search party to look for you!
The ground may be icy in places - please take extra care.
---
Location