Hollyburn (old ski map) Map information
Statistics
| | |
| --- | --- |
| Scale | 1:7,500 |
| Map standard | Other |
| Events on map | 0 |
---
Notes
Alternatives: The Hollyburn SkiO map is far more modern and a more suitable map to use for orienteering (though does not include the colour-coded difficulty of the trails). The Hollyburn Ridge map is a standard orienteering map of the area.

Notes: The OCAD file claims this map is 1:10000 scale, though the website has historically said 1:7500.
Printed size: Letter.
Downloads: There is one OCAD file for this map - download using the link at the top of the page.
---
Map image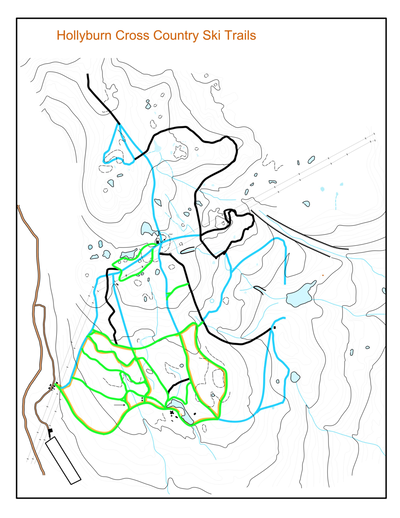 ---
Location