Capilano Lake Map information
Statistics
| | |
| --- | --- |
| Scale | 1:15,000 |
| Map standard | ISOM2000 |
| Events on map | 3 |
---
Notes
Extent: This map extends all the way from Cleveland Dam and Montroyal Elementary School to Marine Drive.
Alternatives: This map is very "roady". You may prefer the Cleveland Dam, Capilano River or Grousewoods maps, which connect to the north west of this map.
Printed size: Tabloid
Downloads: There is one OCAD file for this map - download using the link at the top of the page.
---
Map image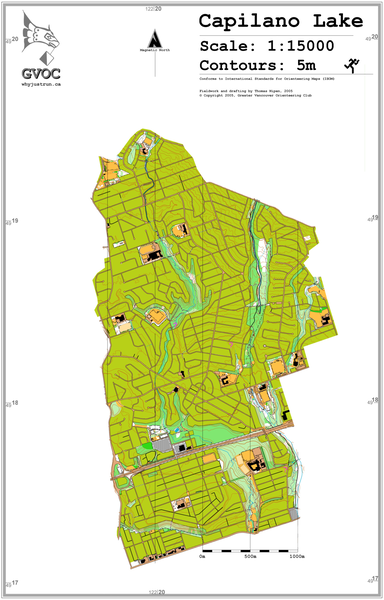 ---
Events on this map
Location