Spanish Banks Map information
Statistics
| | |
| --- | --- |
| Scale | 1:5,000 |
| Map standard | Other |
| Events on map | 1 |
---
Notes
Notes: Created for a race in early 2014, and will likely need updating for future races. Designed for a tide falling between approx 2.1m => 1.8m. Tide data can be found here.
Printed size: Letter
Downloads: There is one OCAD file for this map - download using the link at the top of the page.
---
Map image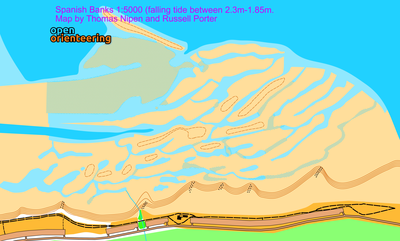 ---
Events on this map
Location