White Rock Why Just Run
June 16th 2013 10:00am
Course Maps
Short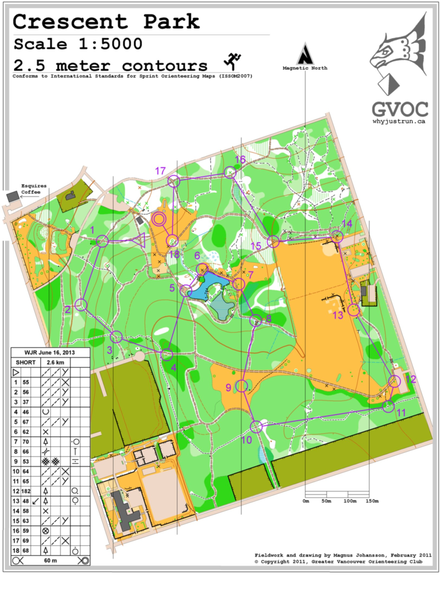 Sport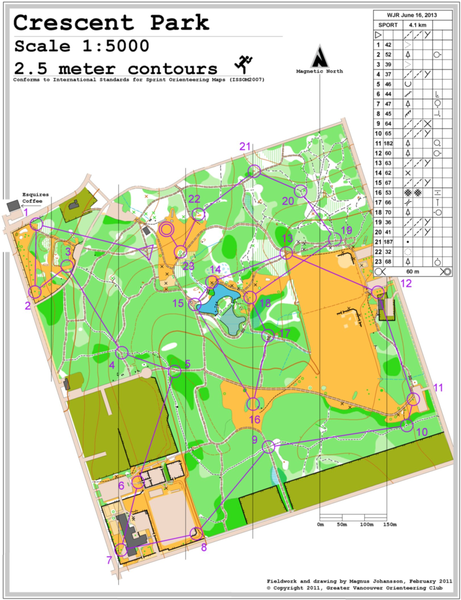 Expert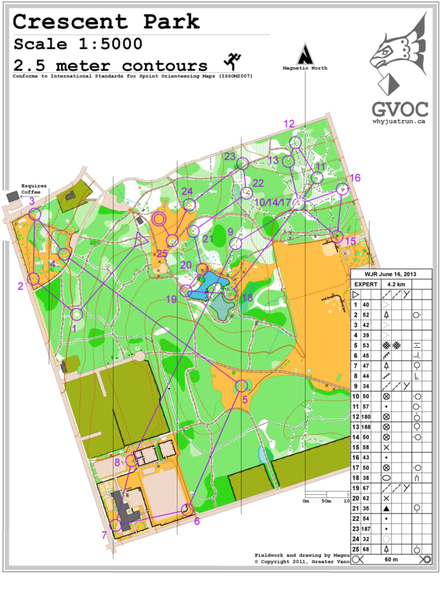 Elite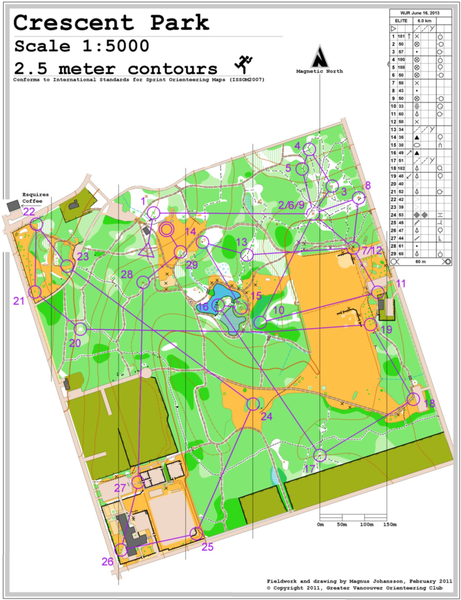 Organizers: Hilary Anderson (Event Director), Michel Roberge (Assistant), Marg Ellis (Coach), Bruce Rennie (Assistant), Karen Lachance (Membership), Jiri Krejci (Assistant), John Rance (Controller), Jeremy Gordon (Assistant)
Map: Crescent Park
RESULTS
Many thanks to the volunteers listed above and to Mike Rascher for providing computer power (in more ways than one), and thanks to all the participants! Results have been posted to WINSPLITS and can be viewed here:
http://www.obasen.nu/winsplits/online/en/show_event.asp?id=26301
GVOC invites you to Crescent Park on June 16 for the last Why Just Run Sunday event of the summer (back again in September). It's Father's Day - what better way to celebrate that bringing Dad. There are courses suitable for everyone and the park is a lovely location for a picnic afterwards. Or head to the beach for a stroll and a treat at the ice cream stores or something more at Crescent Beach's cafes.
Please register by Friday evening so we can print enough maps.
Description:
The park is a mix of open grassy areas and wooded areas criss-crossed by trails. For the advanced courses (Expert and Elite) the openly runnable woods provide some technical challenge but the main skill being tested is route choice - a quick glance at the map, a snap decision and go...
Schedule:
9:30 am - Registration opens
9:45 am - Introduction to Orienteering for Beginners
10:00 to 11:00 am - Starts
1:00 pm - Course closure; participants must report to the finish by course closure time
Courses:
Four courses will be offered. The Short course is ideal for beginners and familes. Sport is suitable for those who want a longer run and a little more navigation challenge. The Expert and Elite courses have some technical challenges and many navigation choices. Expert will be ~5 km for the shortest route choices and Elite ~ 7 km for the shortest route choices.
Safety Precautions:
The playing fields may be busy - Please run AROUND or BETWEEN the pitches if there is a game in progress. The Expert and Elite courses will involve some scrambling over logs and through undergrowth.
Parking/Start/Finish Location:
Park at the northeast entrance to Crescent Park (see map below). Follow the signs to Registration which is just inside the Park. Start and Finish are also nearby.
Acknowledgements:
Without volunteers, these events cannot take place. A hearty thanks to all those helping put on this event. If you would like to volunteer/help at upcoming WETs/WJRs or would like to organize a WET please let us know.
---
Location