Stanley Park - plus social and short AGM - SATURDAY event. Why Just Run
December 17th 2022 10:00am - 1:00pm
Organizers: Chris Benn (Event Director), Gene Beveridge (Course Planner), Ingrid Weisenbach (Permit), Joanne Woods (Membership), Caoimhe Murray (Assistant), Robyn Rennie (Assistant)
Map: Stanley Park
This is the last weekend orienteering event of the year and it is on a Saturday!. The start and finish will be just outside the Brockton Oval pavilion and the event will be followed by a social gathering (with pizza etc) and a short AGM - both inside the pavilion so it will be dry and warm.
The event itself promises to be interesting and make the most of a newly updated map.

There will a mass start for the courses with 3 courses on offer.
Long ..8200 m
Medium ..6700 m
Short ..5100 m
Each course has forking which will make it a really fun event!

More details will follow but please reserve the date - Sat December 17th and come out enjoy some orienteering in Stanley Park!

See who has signed up here
---
Why Just Run
What should I bring? Wear something comfortable that you don't mind getting a little dirty! If it's wet outside, you might want to consider a change of shoes and socks! A compass is optional (we have extra ones for borrowing). For added safety, a whistle is mandatory for all GVOC events. Read more in the WJR Introduction to Orienteering.

How much does it cost? Regular "Why Just Run:" events cost adult: $10 / under 20: $5 / family discount (adult(s) with children) 40% (we now accept credit and debit cards on site). Some special events may cost a little more, and this will be made clear in the event detail above.
Club membership is also required: (Adult newcomer: $10 / adult renewal: $20 / under 20: $10 / family maximum: $40). We now accept credit and debit cards (preferred), using the form linked below. Contact membership team for other payment options.
Membership lasts until the end of the year, and gives you FREE access to all our weekly Wednesday Evening Training events.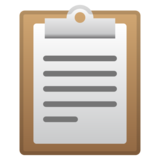 2022 online waiver and membership form
Please complete before your first event!
---
Location