BCOC 2022 - Whistler - UPDATE July 31 Regional
August 27th 2022 1:00pm - August 28th 2022 4:00pm
Organizers: Jeremy Gordon (Event Director), Mike Rascher (Course Planner), Chris Benn (Course Planner), Laurent Mingo (Course Planner), Stan Woods (Controller), Brian Ellis (Controller), Meghan Rance (Controller), John Rance (Coach), Joanne Woods (Membership)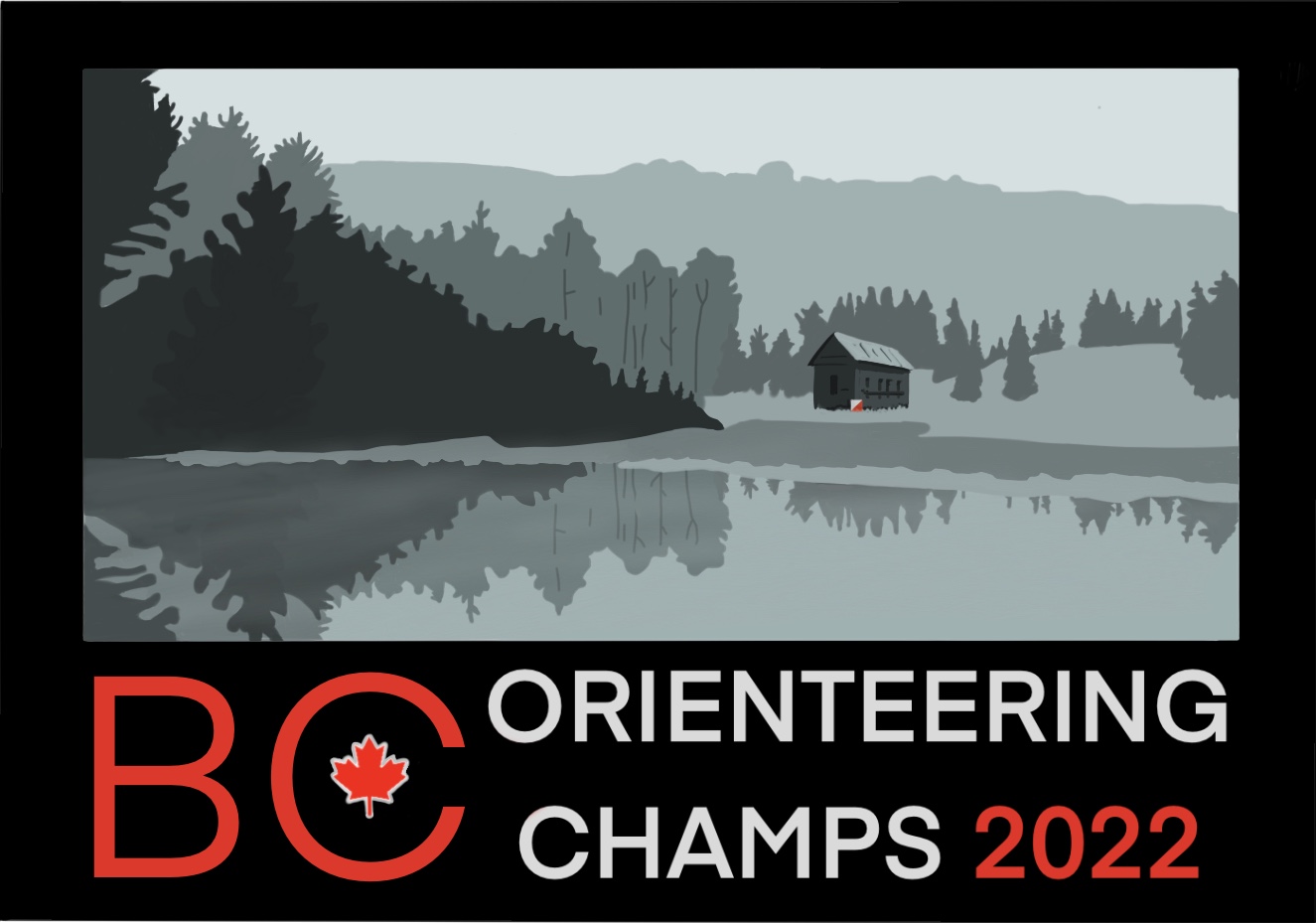 Updates

July 31

Registration closes 11:59pm on Wed Aug 24
There are still a few rooms available at Athletes Centre and Hostel, as well as Group Camping sites

July 26

Planned start times for events (may change slightly)

Middle #1 (Parkhurst): Sat 27th @ 1pm
Sprint (Cheakamus Crossing): Sun 28th @ 8am
Middle #2 (Parkhurst): Sun 28th @ 12:30pm

Camping

A group campsite is now available on Fri Aug 26th (as well as Sat 27th).

Banquet location changed

Unfortunately Athletes' Centre can no longer host us so banquet will be at Myrtle Philip Community School.

July 25

There are still a number of 4-bed rooms available at the Hostel but I will be cancelling the hold on these on July 29, so book now if you want to reserve a room. All but one single rooms have now been taken.

Note: you don't have to fill all 4 beds! Even at $376+taxes for entire room for two nights, it's cheaper than many Whistler hotels.

2 group camp sites have been reserved at Riverside Campground for the night of Saturday Aug 27. See information under "Group Camping" location in the Accommodation section below.

July 21

Added cost of events and banquet to information pages
Corrected cost of Sprint Open events to $20 (I will follow up with anyone who previously registered)

July 20

Please note all room bookings at Athletes' Centre and Hostel must be made using the BCOC 2022 Registration website. Please do not contact these locations directly

July 19: all inquiries to gvoc.bcoc2022@gmail.com
July 18: Registration opens July 20 !
---
Welcome
After missing two years due to Covid-19, the BC Champs are back on Saturday Aug 27 and Sunday Aug 28, 2022. For those of you who attended the recent WCOCs or COCs, you'll be in top shape! For those of you who missed those events, here's a great opportunity for excellent orienteering closer to home (for many people).
Note: Logistics are still being determined, so some things may change slightly. A Bulletin will be sent out closer to the event dates.
See who is coming
When the search page comes up, click in the "Search Registrants" text box, don't enter anything, then hit Enter...
https://2mev.com/#!/events/3812-2022-bc-championship-middle-day-1/registrations/search

https://2mev.com/#!/events/2022-bc-championship-middle-day-2-7p32y/registrations/search
https://2mev.com/#!/events/2022-bc-championship-sprint/registrations/search
Events

Day One will be a Middle event on the brand new "Parkhurst" map. Day Two will kick off with a Sprint event at the recently updated Cheakamus Crossing, followed by a second Middle event at Parkhurst.
The Parkhurst map, next to Whistler's Green Lake, is a smaller area so can't support a Long event, but the complex terrain will make for challenging navigation on a 1:7500 scale. There's even a "Ghost Town" on the map, so we've made that the logo for this year's event. The Cheakamus Crossing map is a combination of intricate trails in a forest setting and neighbourhood streets and open areas.
Fees for events are as follows
Middle

Adult: $30
Youth: $15 (race age < 21)
Open: $30

Sprint

Adult: $20
Youth: $10 (race age < 21)
Open: $20
Banquet
There will be on Saturday held at the Myrtle Philip Community School, 6195 Lorimer Rd. Doors open around 5pm for a 6pm start. We have to be out by 9pm.
Menu will be on an Italian theme (e.g. meat, pasta, garlic bread, salad). Water and tea/coffee will be provided, with possible some other soft drinks.
We will try to provide options for those with dietary restrictions. I'll try to include lists of ingredients in the upcoming Bulletin.
Cost of banquet is as follows
Adult: $30
Child (race age < 18 years): $15
Orienteering BC AGM
This will be held during or just before the banquet. Further information to come.
Accommodation
This is always a challenge at Whistler at this very busy time of year, so we have pre-reserved rooms for mandatory two nights (Aug 26 & 27) at the Whistler Athlete's Centre and at the nearby Hostel International, both at Cheakamus Crossing (the location of the banquet and the Sprint event)
Notes:
These rooms can only be held until July 26 so it is critical that you register early! Currently hotel rooms in Whistler start at $250 per night (one property) and quickly go to up to $350 per night and above.
Any cancellations will be subject to the Lodge and Hostel cancellation policies.
Please note all room bookings at Athletes' Centre and Hostel must be made using the BCOC 2022 Registration website. Please do not contact these locations directly to make bookings (this is a change from the way it was done in past)
Locations:

Athlete's Centre
Hostel

Four "private queen" (1-bed) rooms at $320+taxes for two nights (shared bathroom)
Twelve "private 4-bed" rooms at $376+taxes for entire room for two nights (shared bathroom)

Great value for a family or a small group
One person should pay for room when registering and make arrangements to be find, and be reimbursed by, other occupants.
Room booker is responsible for entire cost of room.
I have set up a "car pooling" website at https://www.groupcarpool.com/t/2vrazp that can be used if wanted. "Drivers" are the people who book the room. "Passengers" are the people who have arranged with the "Driver" to be in the room, or who are looking for a bed

1035 Legacy Way, Whistler
Direct Line 604.962.0025 | Toll Free 1.877.962.00

Group Camping

Group camp sites have been reserved at Riverside Campground for the nights of Friday Aug 26 and Saturday Aug 27.
Cost is calculated per person of approximately $10 each.
Parking may be an additional $10/car.
I will calculate the cost once total numbers are known, and have you transfer funds to me.
If you want to reserve a spot, email gvoc.bcoc2022@gmail.com with "Group Camping" in the title and stating (can be adjusted up to 11:59pm on Aug 6)

Number of tents
Total number of people in tents
Number of cars
Which nights you want to camp - Sat 27th only or both Fri 26 and Sat 27

This campground may also have some "regular" sites left, which you can book by contacting them directly (please don't contact them about the group sites)
Club Membership and Waiver
All participants who are not already a GVOC member will need to indicate a club and sign the waiver. For non-GVOC participants (including other BC clubs), please select options for "Visitor" and for "Single Event". You will be charged $5 for this. Our apologies for this but GVOC has to pay for the insurance for the events you register in
Inquiries
Please email any inquiries to gvoc.bcoc2022@gmail.com
Jeremy Gordon
Event Director
---
Location