Central Park Wednesday Evening Training
September 22nd 2021 6:00pm - 8:00pm
Organizers: Adam Woods (Event Director), Joanne Woods (Membership)
Map: Central Park
We'll be meeting by the Swanguard stadium parking lot so that we have access to the public washrooms.

There are two courses offered of similar lengths:

1) Main Trails - A beginner friendly course that sticks to the main trails.
2) Into the Woods - An advanced course that will stray off the main trails.

It gets dark under the forest canopy and Sunset is ~ 7, so please consider bringing a headlamp!
You must be an active member of an orienteering club in order to participate, so please do the 2021 GVOC club membership and waiver if haven't done it yet this year. If you are new to orienteering, you get a 50% discount when you join the club and it costs only $10. If you are not sure if you are a member - send the membership team an email and ask.

REGISTRATION DEADLINE: Please sign up by the evening of Tuesday Sept 21 so we know how many maps to print.
ON The DAY OF THE EVENT, please do the Declaration of Health by clicking here.

---
Wednesday Evening Training
What should I bring? Wear something comfortable that you don't mind getting a little dirty! If it's wet outside, you might want to consider a change of shoes and socks! A headlamp or flashlight and reflective clothing is critical in the winter months (late September to April). A compass is optional (we have extra ones for borrowing). For added safety, a whistle is mandatory for all GVOC events. Read more in the WET Introduction to Orienteering.
When should I sign up? Please sign up by Tuesday night so that we can print enough maps, although we have extra maps if you forget.
How much does it cost? All WETs are free with yearly membership (adult newcomer: $10 / adult renewal: $20 / under 20: $10 / family maximum: $40). We now accept credit and debit cards (preferred). Contact membership team for other payment options.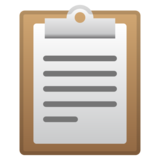 2021 online waiver and membership form
Please complete before your first event!
---
Location
Course Registration
Deadline Sep 21st 11:59pm
Main Trails
Beginner friendly course that avoids going off trail


Distance: 4000m
Into the Woods
Advanced course. Bring a headlamp!


Distance: 4500m