Lundbom Lake Training Why Just Run
October 2nd 2021 12:00pm - October 3rd 2021 3:00pm
Organizers: Daniel Widmann (Event Director), John Rance (Course Planner)
Exciting times!! A brand new (in progress) map of a old favourite area (first mapped in 1979). Come one come all to explore a beautiful grasslands area near Merritt and enjoy a weekend of camping, socializing, orienteering in open/semi open dry interior forest. This is also a premier mountain biking area so bring a bike and finish the weekend with a ride along the Big Lake Trail.
Type of Event: Two middle/long events. Intended to be done in two days with the option to do both events in one day (one event 'self guided' to avoid staying overnight as the weather might not be camping friendly in October)
Courses: String Course, Combined Beginner/Novice, Intermediate, Short Expert, Long Expert
Course planners: Daniel Widmann / John Rance.
Accomodation: No camping is organized as part of the event. However there is first come first serve camping at Lundbom Lake (a BC Recreation Site) within walking distance of the start locations with a large overflow site 2km down the road. Additionally there is motel/hotel accommodation available in Merritt.
Maps: The map is a work in progress and not completely field worked. There might be missing features and inconsistencies between different parts of the map and vegetation has not been mapped in full detail. We will be looking for feedback on what you think about the area!
Covid: 100 person limit. ON THE DAY OF THE EVENT each and every family member who will be attending the orienteering event must fill in a Declaration of Health form. Go to here.
Note: should pandemic or fire conditions change, the event may have to be cancelled at short notice. Please check the event page regularly for any updates.
Partial vaccination will be required for this event. BC Vaccine Card will be checked at the start.
Timing/Control Markers: No SI, self timing using GPS (MapRun6). Control locations will be marked with multi-color flagging tape.
Payment: Payment on site (contactless credit or debit card): TBD/person (?? for under 20 years old and max $?? for families). GVOC Membership is required.
---
Why Just Run
What should I bring? Wear something comfortable that you don't mind getting a little dirty! If it's wet outside, you might want to consider a change of shoes and socks! A compass is optional (we have extra ones for borrowing). For added safety, a whistle is mandatory for all GVOC events. Read more in the WJR Introduction to Orienteering.
How much does it cost? Regular "Why Just Run:" events cost adult: $10 / under 20: $5 / family maximum: $20 (we now accept credit and debit cards on site). Some special events may cost a little more, and this will be made clear in the event detail above.
Club membership is also required: (Adult newcomer: $10 / adult renewal: $20 / under 20: $10 / family maximum: $40). We now accept credit and debit cards (preferred), using the form linked below. Contact membership team for other payment options.
Membership lasts until the end of the year, and gives you FREE access to all our weekly Wednesday Evening Training events.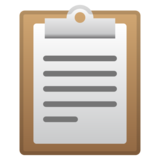 2021 online waiver and membership form
Please complete before your first event!
---
Location