Renfrew Ravine Wednesday Evening Training
July 28th 2021 6:00pm
Organizer: Joanne Woods (Event Director)
Map: Renfrew Ravine
"Renfew Ravine Renew" is a family friendly park, with a small creek and multiple bridge crossings. Route choice is the focus of this WET.
The event will be 4 separate point to point courses. You can choose to do 1, 2, 3, or all 4 loops as separate courses, or as one continuous course. If you want to do it as a head to head race - you and your friend can start at the same time.
---
Wednesday Evening Training
What should I bring? Wear something comfortable that you don't mind getting a little dirty! If it's wet outside, you might want to consider a change of shoes and socks! A headlamp or flashlight and reflective clothing is critical in the winter months (late September to April). A compass is optional (we have extra ones for borrowing). For added safety, a whistle is mandatory for all GVOC events. Read more in the WET Introduction to Orienteering.
When should I sign up? Please sign up by Tuesday night so that we can print enough maps, although we have extra maps if you forget.
How much does it cost? All WETs are free with yearly membership (adult newcomer: $10 / adult renewal: $20 / under 20: $10 / family maximum: $40). We now accept credit and debit cards (preferred). Contact membership team for other payment options.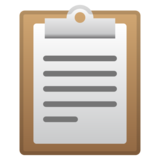 2021 online waiver and membership form
Please complete before your first event!
---
Location