Lost Lake - Whistler Why Just Run
August 29th 2021 11:00am - 3:00pm
Course Maps
Beginner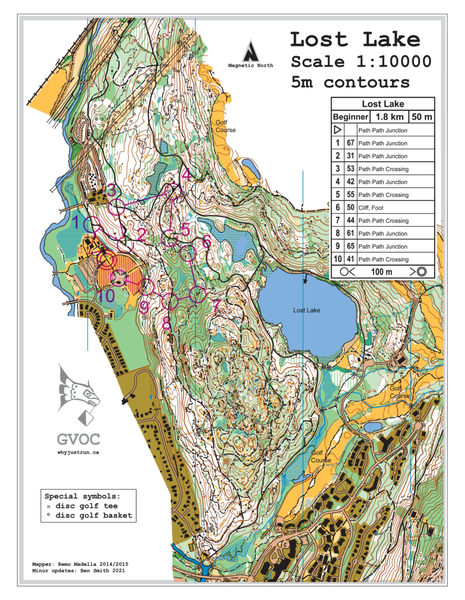 Novice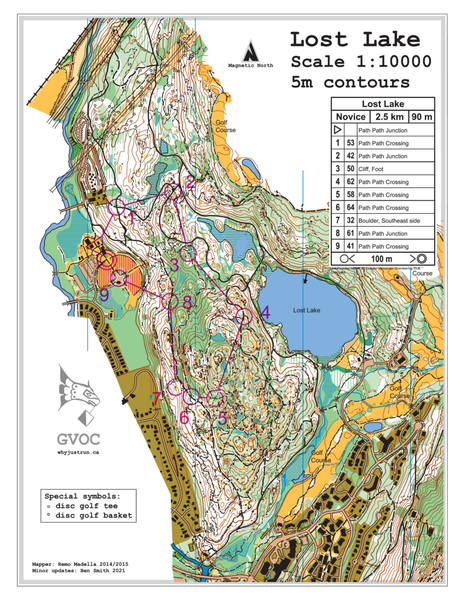 Intermediate
Expert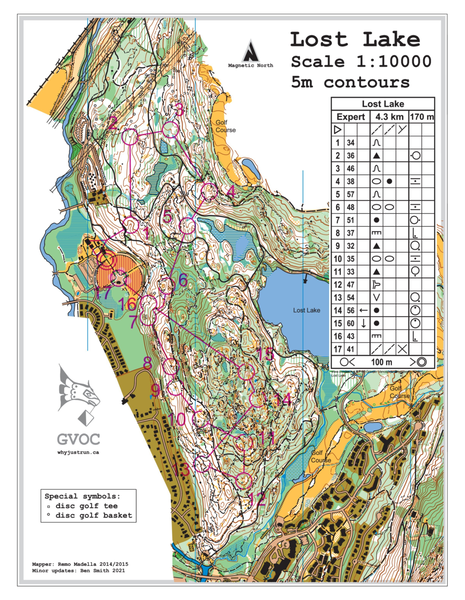 Elite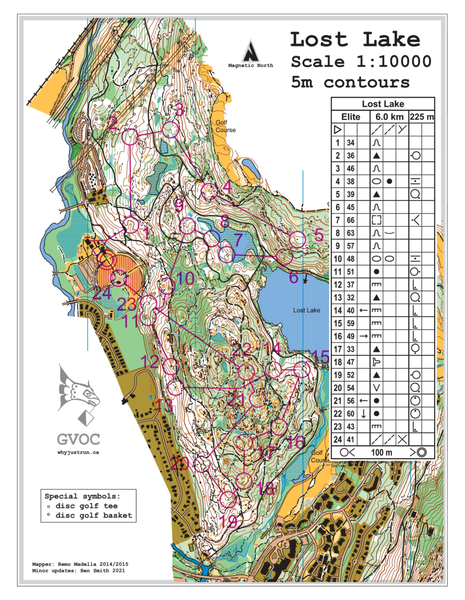 Organizers: Jeremy Gordon (Event Director), Ben Smith (Course Planner), Joanne Woods (Membership), Stan Woods (Assistant), Adam Woods (Assistant), Meghan Rance (Assistant), John Rance (Coach), Kevin Matrosovs (Assistant), Dawn Mooney (Assistant), Tammy Howe (Assistant), Laurent Mingo (Assistant), Gwenn Flowers (Assistant)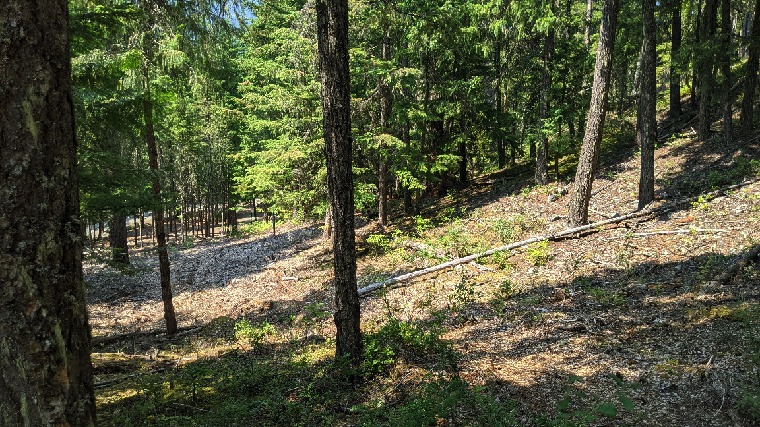 Join us at Lost Lake in Whistler for five fun courses in truly excellent terrain. Part of the forest was recently thinned (to reduce the amount of fuel available for forest fires), so is fantastically runnable. This is the best condition Lost Lake will ever be in for orienteering - take advantage now before the undergrowth takes over!
Start times are from 11am to 1pm, with courses closing at 3pm sharp. You must report back to the finish even if you don't finish your course (so we don't send out a search party to look for you).
Payment on site (contactless credit or debit card): $10/person ($5 for under 20 years old and max $20 for families). GVOC Membership is required.
Please register in advance using the form on the right, so we know how many maps to print. The estimated winning time for the Elite course is 60 minutes for the very fastest runners; experienced orienteers should choose the Expert/Elite course accordingly.

ON THE DAY OF THE EVENT each and every family member who will be attending the orienteering event must fill in a Declaration of Health form. Go to here.
Note: should pandemic or fire conditions change, the event may have to be cancelled at short notice. Please check the event page regularly for any updates.
Parking and start/finish is at Spruce Grove Park, near the baseball diamonds. See the map at the bottom of the page. Parking is free!
Controls will be full size flags with SportIdent electronic timing. Timing sticks are available to borrow if you don't have your own.
MapRun6 - the courses are available on MapRun however we recommend using the provided paper maps. Select the courses from Canada > British Columbia > Whistler > Lost Lake. You can use MapRun to get a track for yourself however the controls may beep sporadically due to the poor georeferencing of the map. If you have your own timing device, tracks can be uploaded to the event here - https://console.maprun.net/#/gps_track_upload - and search for event "Lost Lake". Result tracks can be viewed here - https://console.maprun.net/#/leaderboard_url - and search for "Lost Lake". More instructions here.
Map notes: As mentioned above, the forest in the western part of the map was thinned last year. The map has been updated to show the new vegetation. However, there is still evidence of where the work crews dragged their equipment through the forest to do the thinning - this is NOT shown on the map. In general - "real trails" have a gravel/earthen surface and are shown on the map; "equipment scars" are covered in woodchip and are not shown on the map.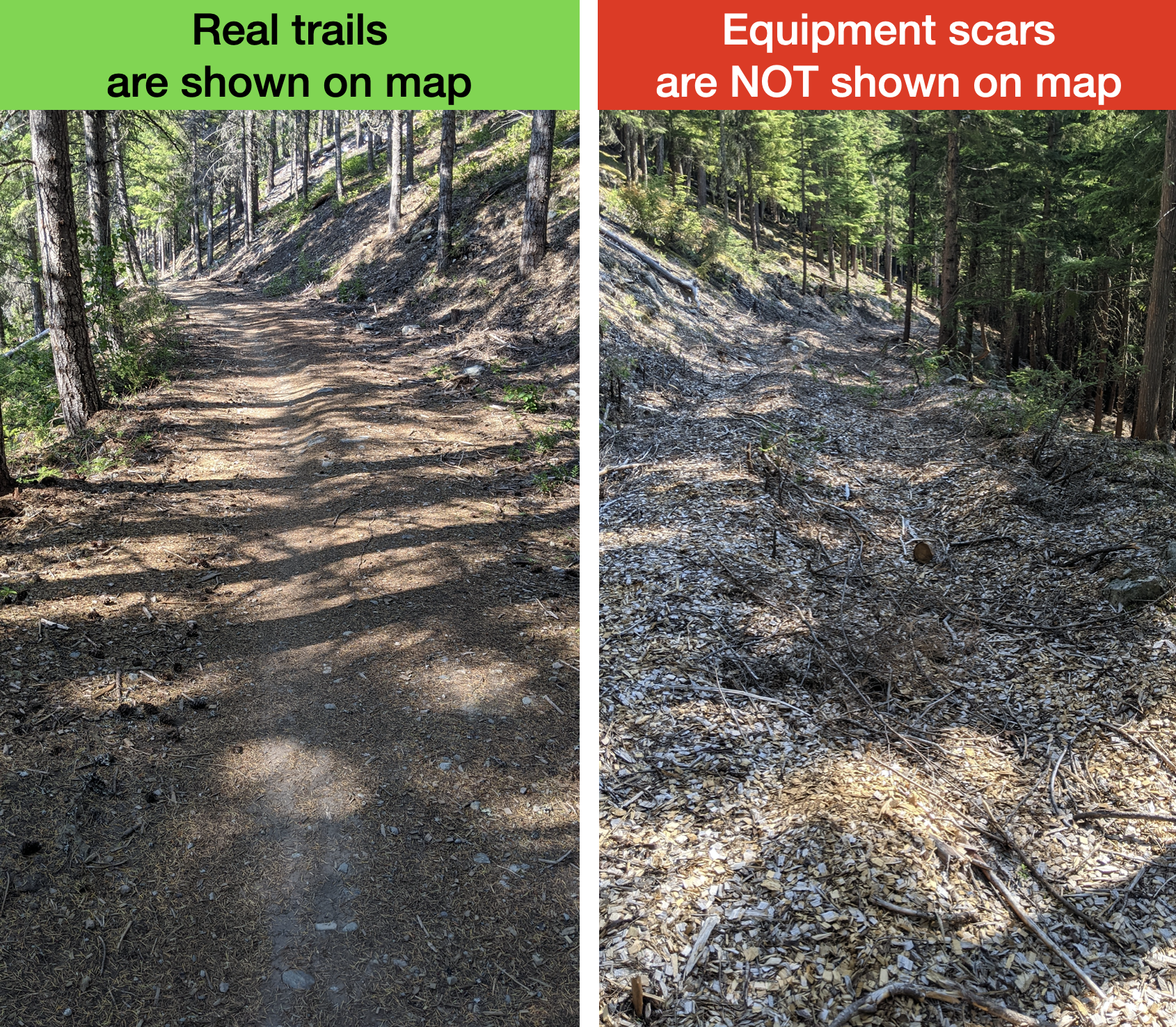 We are very grateful to the fine folks in the Whistler Outdoor Facilities department for granting us a permit for this event.

---
Location