Forest Training 4 - Cypress Falls Weekly Virtual Training
May 29th 2021 10:00am - May 30th 2021 11:59pm
Organizers: Chris Benn (Event Director), Robyn Rennie (Assistant)
Map: Cypress Falls
Forest Training #4 is the wrap up event of four sessions of forest training that we are offering. Each session will focus on one or more different skills which are required for orienteering in a forest environment. We will also offer three courses for attendees to use to practise the skills that they are learning.
This week we will be building on the skills learned over the previous sessions. Cypress Falls is an intricate small area with lots of great features and runnable forest. This map has been completely redone using new LIDAR data for the contours so even if you think you know this area well apparently there are lots of new features out there.
Training resources: http://www.learnorienteering.com/index.htm
Beginner course - suitable for children and families or newcomers who have never tried orienteering before. Participants in the OAK program can use this course to practise their skills in a more traditional orienteering setting.
Advanced course - suitable for experienced orienteers but has a logical cutoff point for less experienced participants.
Choose your own adventure - pick as many or as few controls as you want, in any order, to practise your control hunting skills.
We are offering a map-pickup service for this event and the address will be emailed to all participants who have registered and paid by Thursday evening. Maps will be printed on Friday and ready for pickup on Friday May 28th. (Or perhaps by now we will be able to have on-site map pickup!!)
Cost for Participants:

Purchase a single event entry for $10 per adult, $5 per junior (8 - 20) + administrative costs

OAK participants can attend for free
Signup and pay through the Zone4 link on the right.
See who else is attending and put together a bubble of people to train with or arrange to meet up at the site. We are allowed to meet in groups of 10.
MapRun6 - see Virtual Orienteering
Courses will be available on MapRun6 to provide route tracking. Download the courses from Canada > British Columbia > Vancouver > 2021 > Forest Series > LSCR
Upload GPS tracks from other GPS devices here

---
Weekly Virtual Training
How do I participate?
Weekly event details will be emailed out to the club email list and posted on the GVOC website at the beginning of the week (Sunday/Monday).
Maps will be made available by emailing the event director or gvoc.membership (at) gmail.com. All participants must be members of the club.
Print off map, or download to device using the MapRunF app.
Go out any time you're able to get out of the house during the week to run the event on your own.
Participants can then email their time and any other details back to person coordinating event (optional).
Event Guidelines
Follow social distancing guidelines:

Allow at least 2 m between yourself and any other people you might see at all times. By allowing people to go out and run the weekly training on their own time, we hope to alleviate any overlap of people, but if you do happen to see people from the club you know who are out orienteering while you are out (or even other people out walking around), please be respectful of recommended social distancing, and give people appropriate space. Give a friendly wave:)
No orienteering with people you don't live with. Unfortunately this is not the time to be social, and there will come a time again when we're able to do this.

No pin flags. We've discussed the best way to facilitate these virtual events, and elected to not put out checkpoints/pin flags, lest people reflexively touch them, and organizers have to pick these up at the end. Same recommendation for trying not to touch any features that are labeled as checkpoints out there. We will not be going out to sanitize anything, so the best way to keep everyone safe, is to just not touch anything while you're out running, or minimize this as much as possible.
Do not congregate at the start/finish area.
If you're feeling unwell or showing any signs/symptoms of COVID-19 (cough, sneezing, fever, sore throat and difficulty breathing) or any sickness or have traveled back to Canada recently, please stay home. There will be lots of opportunities later to get out when this is over. Promise.
What should I bring? Wear something comfortable that you don't mind getting a little dirty! If it's wet outside, you might want to consider a change of shoes and socks! A headlamp or flashlight and reflective clothing is critical in the winter months or evenings (late September to April). A compass is optional. Read more in the WET Introduction to Orienteering.
When should I sign up? Sign up isn't necessary, but please let the event coordinator know if you have any feedback for future events.
How much does it cost? All Weekly Virtual Trainings are free with yearly membership (adult newcomer: $10 / adult renewal: $20 / under 20: $10 / family maximum: $40). We now accept credit and debit cards (preferred). Contact membership team for other payment options.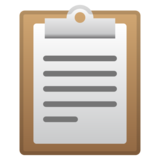 2021 online waiver and membership form
Please complete before your first event!
---
Location