Day of Sprint Training Why Just Run Plus!
March 20th 2021 10:00am - March 21st 2021 11:59pm
Organizers: Meghan Rance (Event Director), Ben Smith (Controller), Robyn Rennie (Assistant), Joanne Woods (Membership)
Map: UBC
If you missed the zoom session REGISTER BY FRIDAY NOON TO GET THE PICKUP LOCATION
UBC map showing start locations SprintDayStartLocations.pdf

In honour of GVOC's Annual Sprint Camp which was the last event prior to Covid shutting down all competitive sport, we are hosting a "Day of Sprint Training".
This event will include two Zoom sessions lead by Meghan Rance, our expert Coach. Making use of the large area of urban sprint terrain covered by the UBC map it will be possible to participate in 3 (or 4) sprint courses over the period of a day.
Remember that you must be a member of the club to participate in this event so if you haven't already paid your membership and agreed to the Waiver then please do so here
The first Zoom session will focus on the kinds of skills needed by a Sprint Orienteer, navigating an Urban Sprint Map, and skills to practise on the Day of Training.

Then you will be able to pick up a set of maps enroute to UBC to do courses and training sessions on your own. We will be putting out pin flags, going up on Friday and coming down on Monday. So you have all weekend to pick a time that works for you to go have some fun on Campus. In fact the Covid rules have loosened slightly and you can go with a group of up to 10 friends and practise your skills together.
Following the weekend on Wednesday evening we will have another Zoom session to go over the various courses, looking at tricky route choice options, comparing routes and learning from our mistakes.
Registration for the event is all online here. Select "Featured Products" to purchase an entry/. You only need to register once for all three sessions.

$25 per adult
$10 per child
$70 per family
We will send out an email to all registrants on Wednesday 17th March with the Zoom links for the sessions along with the map pickup location. Please watch for that email and if you haven't received one please email gvoc.events@gmail.com with any questions.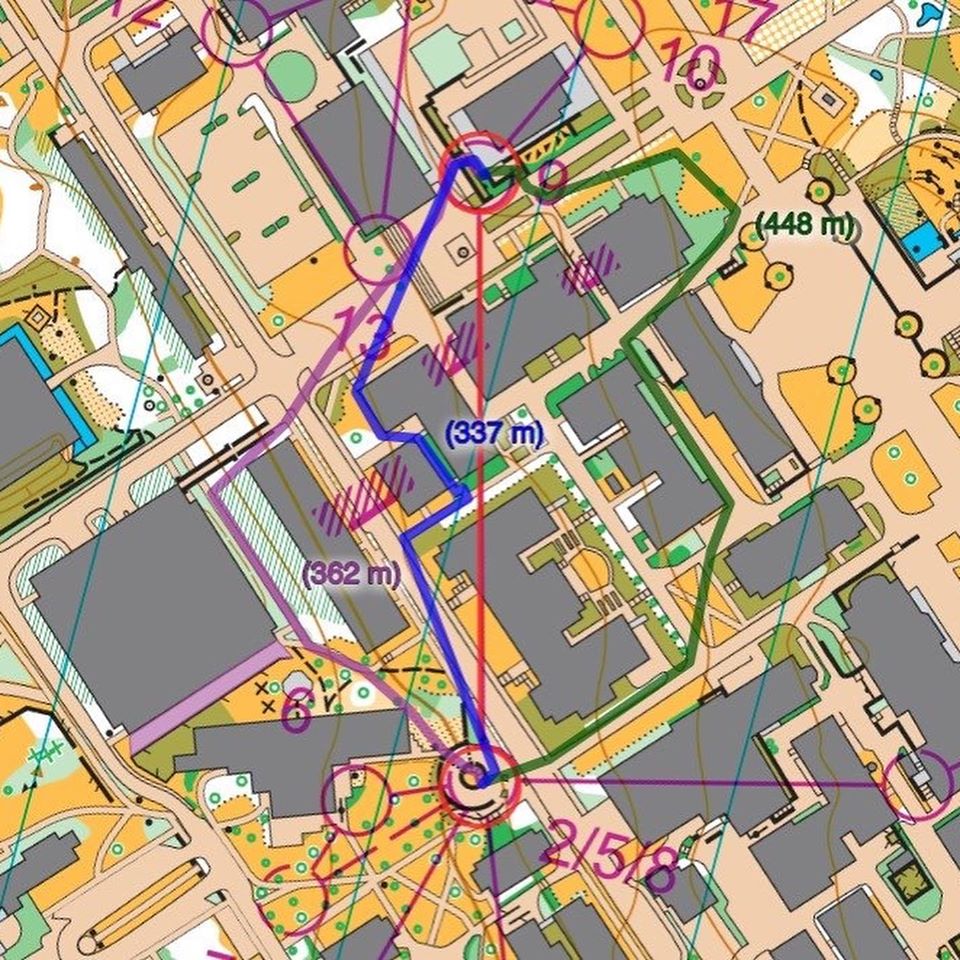 ---
Location