Citadel Weekly Virtual Training
October 7th 2020 6:30pm - October 10th 2020 11:00pm
Organizer: Trevor Siemens (Event Director)
Map: Citadel
Join us for another "Return to WET" event. We will be continuing with socially distanced virtual events but a COVID-compliant hang out is encouraged on the Wednesday evening after 6:30pm.
Meet near the under-cover area in the south-west of Settler's park. The start and finish are nearby to there. Plenty of parking is available in a gravel lot to the north (directly east of Settlers Skatepark), and the gates should be open.
Maps
This map spans a park, a suburban neighbourhood, and several wooded areas and grasslands. There are quite a lot of prickly areas, so do not forget your O-socks and O-pants! It may also be a good idea to bring your headlight, as it will be civil twilight at 7:30pm.
The map itself is also pending some updates due to overgrowth, so if you find yourself staring at a wall of prickles where a path should be, consider finding an alternate route rather than pushing through.

There are also likely to be plenty of people still enjoying the park in the evening, or playing in the common suburban areas, so please be be mindful and keep your 2 meter distance.
We will NOT have printed maps for you at the event. Because our insurance policy requires that everyone who participates in a GVOC event be a member of the club, please email gvoc.membership@gmail.com for a pdf copy of the event map and the password for this event.
The map needs to be printed Landscape to have the correct scale.
Social Distancing Recommendations

Remember that these events are to be run/walked individually, obeying all the social distancing recommendations currently in place. However, for your personal safety please let somebody know where you are, and what you are doing. These are not sanctioned events; we don't retain any liability for participants. This is a do-at-your-own-risk, training suggestion.

Air Quality Advisories

Metro Vancouver has recently been seeing air quality advisories due to forest fires. Please consult BC's list of weather alerts and guidances regarding these at https://weather.gc.ca/warnings/report_e.html?bc42, and take appropriate action, given your own circumstances. This has recently been most applicable to those with underlying health conditions. This may include picking a day to run the course where air quality is better. We may consider updating the suggested evening to hold the COVID-compliant hang out, or recommend it not be held, to encourage participants to pick a day which is in their best interest. Check back later for updates.

MapRunF (Optional)
The Citadel courses can be accessed in the MapRunF app under "Select an Event > Canada > British Columbia > Vancouver >Wednesday Evening Training ". For instructions on setting up the phone app, see the pdf document "How to setup and run MapRunF". Note that if you have an android phone that puts the GPS into sleep mode, that causes issues when attempting to use it for this activity. There is another app called GPS Connected which can also be downloaded and used to lock the GPS to the satellites. Remember to unlock it when you have finished the course.
Courses can also be uploaded to the RouteGadget map here
---
Weekly Virtual Training
How do I participate?
Weekly event details will be emailed out to the club email list and posted on the GVOC website at the beginning of the week (Sunday/Monday).
Maps will be made available by emailing the event director or gvoc.membership (at) gmail.com. All participants must be members of the club.
Print off map, or download to device using the MapRunF app.
Go out any time you're able to get out of the house during the week to run the event on your own.
Participants can then email their time and any other details back to person coordinating event (optional).
Event Guidelines
Follow social distancing guidelines:

Allow at least 2 m between yourself and any other people you might see at all times. By allowing people to go out and run the weekly training on their own time, we hope to alleviate any overlap of people, but if you do happen to see people from the club you know who are out orienteering while you are out (or even other people out walking around), please be respectful of recommended social distancing, and give people appropriate space. Give a friendly wave:)
No orienteering with people you don't live with. Unfortunately this is not the time to be social, and there will come a time again when we're able to do this.

No pin flags. We've discussed the best way to facilitate these virtual events, and elected to not put out checkpoints/pin flags, lest people reflexively touch them, and organizers have to pick these up at the end. Same recommendation for trying not to touch any features that are labeled as checkpoints out there. We will not be going out to sanitize anything, so the best way to keep everyone safe, is to just not touch anything while you're out running, or minimize this as much as possible.
Do not congregate at the start/finish area.
If you're feeling unwell or showing any signs/symptoms of COVID-19 (cough, sneezing, fever, sore throat and difficulty breathing) or any sickness or have traveled back to Canada recently, please stay home. There will be lots of opportunities later to get out when this is over. Promise.
What should I bring? Wear something comfortable that you don't mind getting a little dirty! If it's wet outside, you might want to consider a change of shoes and socks! A headlamp or flashlight and reflective clothing is critical in the winter months or evenings (late September to April). A compass is optional. Read more in the WET Introduction to Orienteering.
When should I sign up? Sign up isn't necessary, but please let the event coordinator know if you have any feedback for future events.
How much does it cost? All Weekly Virtual Trainings are free with yearly membership (adult newcomer: $10 / adult renewal: $20 / under 20: $10 / family maximum: $40). We now accept credit and debit cards (preferred). Contact membership team for other payment options.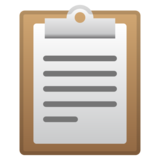 2020 online waiver and membership form
Please complete before your first event!
---
Location