WJR - UBC Why Just Run
March 15th 2020 11:00am
Organizers: Robyn Rennie (Event Director), Ben Smith (Course Planner), Joanne Woods (Host), Bruce Rennie (Coach)
Map: UBC
IF YOU'VE SIGNED UP FOR SPRINT CAMP THERE'S NO NEED TO SIGN UP HERE ALSO
This months Why Just Run race is part of our Annual Sprint Camp! We are offering Novice, Expert or Elite categories only.

For the Expert and Elite categories, you will be running the same course as the Sprint Camp participants run in their Setup race.
The Novice course is suitable for anyone who has attended one or more of our regular Wednesday WET events. The Novice course is also suitable for those who have never tried orienteering before. We will offer training beforehand to get you started.
Price: $15 for the single race.
Registration: 11:00 am - 11:30am
Starts: 11:00 - 12:00
Please note that you will have to pay in cash for the event (online payment for events is not set up yet).
Parking

Paid parking is at the Thunderbird Arena. Then walk north along Westbroook Mall and then west along University Boulevard to the AMS Nest Building. See the image below for details but ignore the information for the Head-to-head event unless you want to come earlier to watch.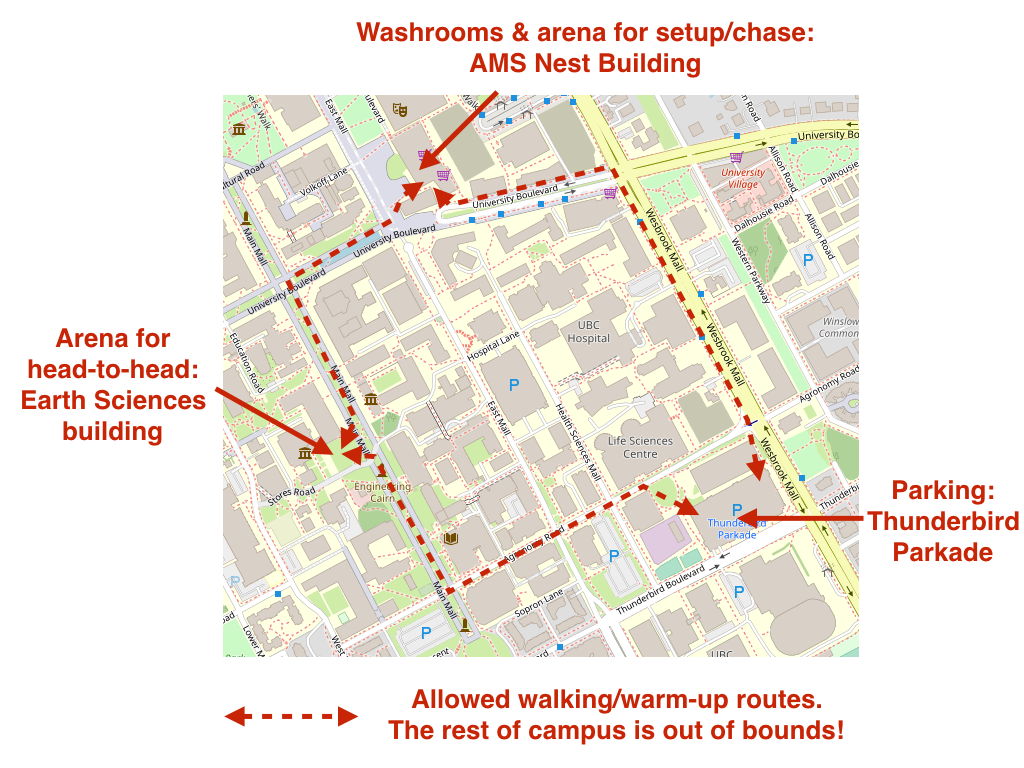 Also there may be some 15th Annual Sprint Camp neckwear available for sale for $10 each.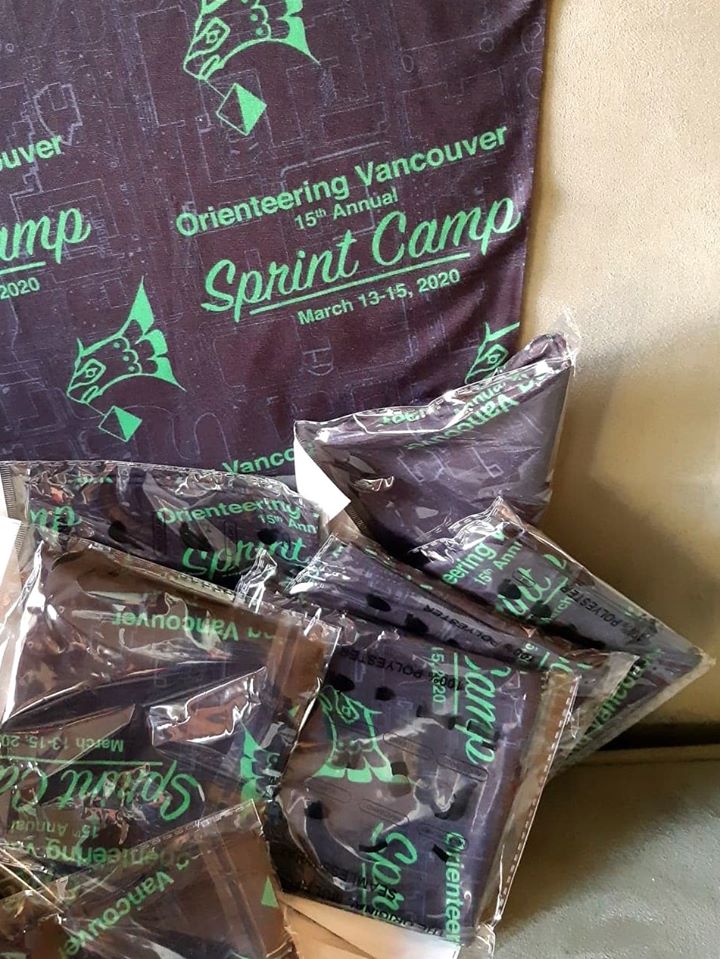 ---
Location
Course Maps
No course maps posted yet.