Ioco Forest Training Day Why Just Run
June 21st 2020 10:00am
Organizers: Bruce Rennie (Controller), Brian Ellis (Assistant), Stan Woods (Course Planner), Joanne Woods (Event Director), Robyn Rennie (Assistant), Joanne Woods (Membership)
It's been a while since we were able to hold a forest training and we are excited about the chance to get outside into the lovely Ioco forest.
We are hoping to have a forest training day supplemented by the MapRunF app (optional), assuming we can meet all the requirements to hold the training safely and meet all government requirements. So save the day to come orienteering and hopefully we can get things together in time to hold the event.
Tentative changes:
-This will not be a competition or Pig War - as originally planned as the borders will not be open. This training will be for local club members only to avoid people travelling from out of region. (We could just say - we won the Pig War this year! - tee-hee-hee - sorry to our friends south of the border)
- All participants may have to do a Covid19 waiver the day prior to the training event (or earlier - Not the morning of the event). We will let you know further details once guidelines from National and provincial sporting bodies are completed.
- Registration must be done by the deadline (to be determined) - no registration on the day of the event.
- There will likely be a long start window to spread people out both in the parking lot and in the forest: We will likely have pre-registration to get start times or something similar. Could do surname groups or something similar to spread everyone out.
- We have use of the Pacific Trials Association Parking lot - so a fee will be charged to cover the cost of the parking. They have requested that you do not stay around and socialize following the event. There will be someone on the gate with a list of who has registered and will allow access only if you are on the list (hence the pre-registration requirement).
To prevent socializing in the parking lot after you have run your course - we are planning to have a Zoom session in the evening, where we can discuss our route choices and self timed splits (if you do them). Graeme Rennie has agreed to lead this discussion. A tentative idea is to have people join the Zoom session at specific times based on the course that they ran, so all the elite would be together and all the expert would be together etc.
Come back for further details.
---
Why Just Run
What should I bring? Wear something comfortable that you don't mind getting a little dirty! If it's wet outside, you might want to consider a change of shoes and socks! A compass is optional (we have extra ones for borrowing). For added safety, a whistle is mandatory for all GVOC events. Read more in the WJR Introduction to Orienteering.
How much does it cost? Regular "Why Just Run:" events cost adult: $10 / under 20: $5 / family maximum: $20 (sorry, we only accept cash and cheques - no credit or debit). Some special events may cost a little more, and this will be made clear in the event detail above.
Club membership is also required: (Adult newcomer: $10 / adult renewal: $20 / under 20: $10 / family maximum: $40). We now accept credit and debit cards (preferred), using the form linked below. Contact membership team for other payment options.
Membership lasts until the end of the year, and gives you FREE access to all our weekly Wednesday Evening Training events.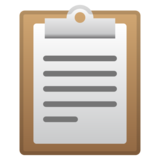 2020 online waiver and membership form
Please complete before your first event!
---
Location