Citadel Park Wednesday Evening Training
October 23rd 2019 6:30pm - 8:00pm
Organizer: Rachel Howard (Caulfield) (Event Director)
Map: Citadel
Description

Tippy the dog helped plan this event and insisted that it be his favourite format - dog bones! There is a regular point-to-point beginner option, but why do that when you can choose your own adventure?

How it works: instead of all controls being connected in a specified order, they are all paired up. You can do the pairs (dog bones) in any order. But if you hit one control within a pair, you must do the connected control before going to another pair. The controls all have numbers but you do not need to hit them in numerical order. Take a few minutes at the start to plan out the most efficient way to hit all the pairs! If this doesn't make sense - don't worry! I'll go explain at the event :)

Schedule

6:15pm Introduction to Orienteering for Beginners
6:30pm Starts
8:00 pm Course Closure, participants must report to the Finish before leaving.
Courses

Beginner - a short point-to-point course - 1.6 km

Dog Bones - approximately 3.5 km, your mileage may vary :)

Modified Dog Bones - drop one or two pairs if you want to shorten your course

Safety Precautions

Always use good judgement and common sense. Carry a whistle at all times. Headlamps are essential to see and be seen. Take care when crossing roads and parking lots. Watch out for other runners, cyclists, and trail/sidewalk users.
Parking/Start Location:
You can park along Confederation, or drive just past Settlers Park and turn right (entrance towards the school). There is a gravel lot immediately on the left, or farther down there may be parking in the school lot.

Post-Event Dining:

TBD

Acknowledgements

Without volunteers, these events cannot take place. A hearty thanks to all those helping put this event on. If you would like to volunteer/help at upcoming WETs/WJRs or would like to organize a WET please let us know.
---
Wednesday Evening Training
What should I bring? Wear something comfortable that you don't mind getting a little dirty! If it's wet outside, you might want to consider a change of shoes and socks! A headlamp or flashlight and reflective clothing is critical in the winter months (late September to April). A compass is optional (we have extra ones for borrowing). For added safety, a whistle is mandatory for all GVOC events. Read more in the WET Introduction to Orienteering.
When should I sign up? Please sign up by Tuesday night so that we can print enough maps, although we have extra maps if you forget.
How much does it cost? All WETs are free with yearly membership (adult newcomer: $10 / adult renewal: $20 / under 20: $5 / family maximum: $40) (sorry, we only accept cash and cheques - no credit or debit)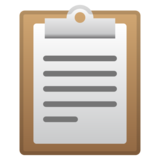 2019 online waiver and membership form
Please complete before your first event!
---
Location
Beginner
A short point-topoint journey around the area


Distance: 1600m
Dog Bones
Approximate distance - maybe you can find a more efficient route?


Distance: 3500m
Modified Dog Bones
Drop one or two dog bone pairs if you'd like a shorter adventure