Cypress Bowl Wednesday Evening Training
September 4th 2019 6:30pm - 8:00pm
Organizer: Ian Leighton (Event Director)
Description
Nice and cool up on the mountain
Conditions
https://www.snow-forecast.com/resorts/Cypress-Moun...

Webcam
http://hollyburncam.cypressmountain.com/axis-cgi/j...

Schedule

6:15pm Introduction to Orienteering for Beginners
6:30pm Starts
8:00 pm Course Closure, participants must report to the Finish before leaving.
Courses
three choices
an easy walk of about 1 hr
a good trot that took me just over an hour (check my times...I'm not a fast runner)
and a pretty challenging route that I couldn't finish in under 2 hours
All courses start at about 900M and the elevation gain (climb) for each course is from that point to the highest control on the course

Not a lot of controls but a plethora of route choices. Roads, Ski trails, Snow shoe trails, Single track hiking trails, Old logging skid tracks from the 1920's and some great options for just running a bearing through the forest (you'll cut a trail somewhere)
you'll probably want some lower leg protection and it can get a bit buggy around the swampy parts
There is no potable water on site
Safety Precautions

Always use good judgement and common sense. Carry a whistle at all times. Headlamps are essential to see and be seen. Take care when crossing roads and parking lots. Watch out for other runners, cyclists, and trail/sidewalk users.
safety bearing below the power line WEST (towards the sun)
safety bearing above the power line SOUTH (downhill)
Parking/Start Location:
Plenty of parking by the XC ticket booth...
but if you want to be a real hero.....
park at the works yard and bike/roller ski/roller blade up (~10km)
or park at the lookout (~7km)
or park at the picnic area (~5km)
or park at the last switchback (~2km)
there are washrooms near the start and outhouses on the trails

Post-Event Dining

Berries?
Acknowledgements

Without volunteers, these events cannot take place. A hearty thanks to all those helping put this event on. If you would like to volunteer/help at upcoming WETs/WJRs or would like to organize a WET please let us know.
Sign up by Tuesday night so i can print the maps on Wendsday
---
Wednesday Evening Training
What should I bring? Wear something comfortable that you don't mind getting a little dirty! If it's wet outside, you might want to consider a change of shoes and socks! A headlamp or flashlight and reflective clothing is critical in the winter months (late September to April). A compass is optional (we have extra ones for borrowing). For added safety, a whistle is mandatory for all GVOC events. Read more in the WET Introduction to Orienteering.
When should I sign up? Please sign up by Tuesday night so that we can print enough maps, although we have extra maps if you forget.
How much does it cost? All WETs are free with yearly membership (adult newcomer: $10 / adult renewal: $20 / under 20: $5 / family maximum: $40) (sorry, we only accept cash and cheques - no credit or debit)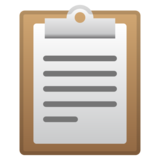 2019 online waiver and membership form
Please complete before your first event!
---
Location
Just a walk in the park
Nice big controls on paths. A few route (path) choices to play with


Distance: 5000m
Climb: 60m
Huff and Puff
Up and down the hill twice. Controls mostly off trail


Distance: 5800m
Climb: 80m
OK...you signed the waiver
Good Luck


Distance: 8300m
Climb: 150m