WJR BCIT Why Just Run
February 17th 2019 11:00am - 1:00pm
Organizers: Robyn Rennie (Event Director), John Rance (Course Planner), Meghan Rance (Controller), Joanne Woods (Membership)
Map: BCIT
IF YOU'VE SIGNED UP FOR SPRINT CAMP THERE'S NO NEED TO SIGN UP HERE ALSO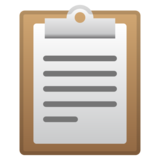 2019 online waiver and membership form

Everyone else must complete the waiver before participating in the event!

This months Why Just Run race is part of our Annual Sprint Camp! We are offering Novice, Expert or Elite categories only.
For the Expert and Elite categories, you will be running the same course as the Sprint Camp participants run in their Setup race.
The Novice course is suitable for anyone who has attended one or more of our regular Wednesday WET events. The Novice course is also suitable for those who have never tried orienteering before. We will offer training beforehand to get you started.
Price: $15 for the single race.
Registration: 11:00am - 11:30am

Start: 11:30am - 12:00pm
Park in Lot Q on the BCIT campus - this is a pay lot and you must buy a parking pass. Walk south along Willingdon to the front of building SW01 to find the event site. All the rest of the BCIT campus is out of bounds.


---
Location
Course Maps
No course maps posted yet.