Robert Burnaby Park Why Just Run
January 21st 2018 10:00am - 12:00pm
Organizers: Adam Woods (Event Director), Stan Woods (Coach), Hilary Anderson (Controller), Adam Woods (Course Planner), George Pugh (Membership), Jeremy Gordon (Membership), Ev Cousins (Membership), Karen Lachance (Membership), Jules Tough (Membership)
Map: Robert Burnaby Park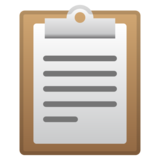 2018 online waiver and membership form

Everyone must complete this before the event!
Description
Come out to the first Why Just Run of 2018 at Robert Burnaby Park. There will be 4 point to point courses to choose from, so there will be something for every level of orienteering skill. To register for this event you need to do 2 things:
1. If you have not filled out the 2018 online waiver and membership for please do so, if you have already done that.....THANKS and proceed to #2.
2. Register for which course you want to run Please sign up by Friday Jan 19 so we know how many maps to print.
3. Come out and have fun.
Schedule

9:30 am - Registration Opens
10:00 am - The start window opens and runners may begin to run their chosen course. (The starts are self selected). People are welcome to run together but let the starter know when you get to the front of the line.
11:15 am - The last starter is allowed to go out - no more after this time please.
13:00pm - All runners should have reported back to the finish and the course is closed.
If you want to volunteer and help out, we would love that. You will still be able to run the course - you would just arrive a bit earlier or stay later. Contact Adam if you want to volunteer. Just click on the name Adam Woods at the top of the page and you can send him an email.
---
Why Just Run
What should I bring? Wear something comfortable that you don't mind getting a little dirty! If it's wet outside, you might want to consider a change of shoes and socks! A compass is optional (we have extra ones for borrowing). For added safety, a whistle is mandatory for all GVOC events. Read more in the WJR Introduction to Orienteering.
How much does it cost? Regular "Why Just Run:" events cost adult: $10 / under 20: $5 / family maximum: $20 (sorry, we only accept cash and cheques - no credit or debit). Some special events may cost a little more, and this will be made clear in the event detail above.
Club membership is also required: adult newcomer: $10 / adult renewal: $15 / under 20: $5 / family maximum: $30 (sorry, we only accept cash and cheques - no credit or debit)
Membership lasts until the end of the year, and gives you FREE access to all our weekly Wednesday Evening Training events.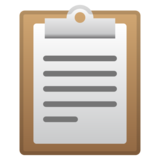 2018 online waiver and membership form
Please complete before your first event!
---
Location