Silver Valley Why Just Run
March 19th 2017 10:00am - 11:00am
Course Maps
Beginner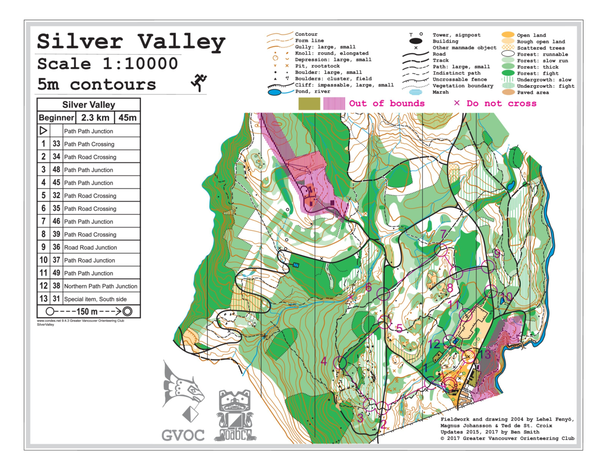 Novice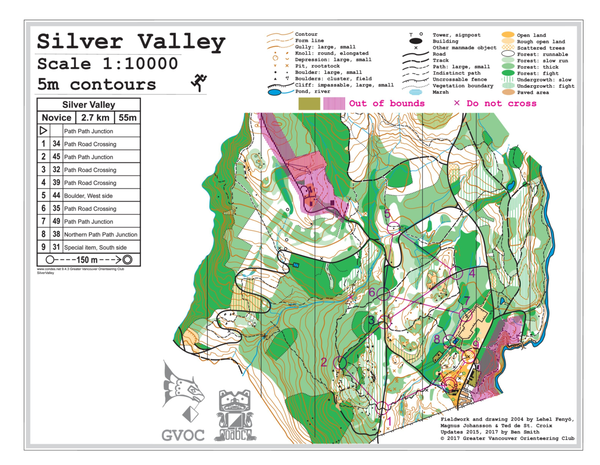 Intermediate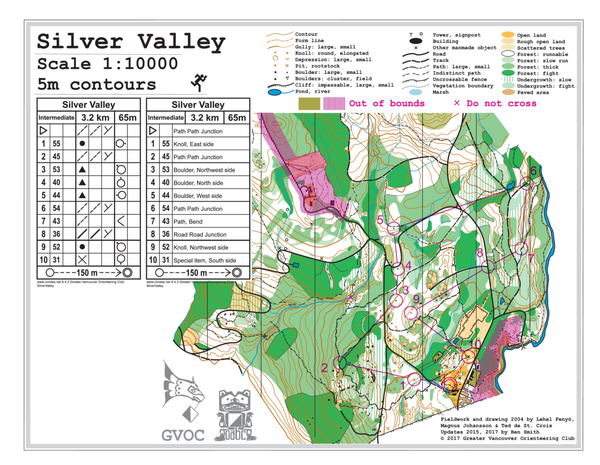 Expert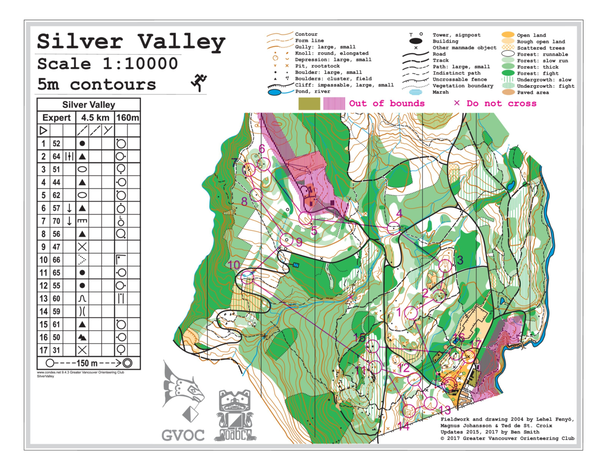 Elite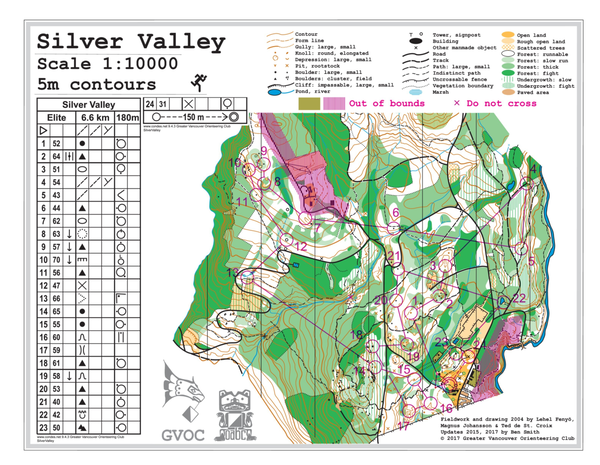 Organizers: Ben Smith (Event Director), Jules Tough (Membership), George Pugh (Membership), Robyn Rennie (Assistant), Hilary Anderson (Assistant), Bruce Rennie (Coach), Graeme Rennie (Coach), Rachel Howard (Assistant), Reid Howard (Assistant), Marg Ellis (Permit)
Map: Silver Valley West
Thank you all for coming and running in this beautiful forest - I hope you all enjoyed yourselves! Results are now available here. I'd like to say a huge thank you to all our wonderful volunteers - without their help it wouldn't be possible to host theses events. I'd particularly like to thank Jules for coming and running the registration desk, despite not feeling great and not running today; thank you for your dedication! Many thanks also to Rachel and Reid for helping me collect controls after the race, Robyn and Bruce for refreshments, Graeme and Bruce for coaching, George on registration, and Hilary on the start. Thank you all!

Join us in Maple Ridge for an adventure around the Malcolm Knapp Research Forest in Silver Valley! There are courses for all abilities from absolute beginners to seasoned pros. Coaching is available before your race if you need to learn the ropes, or want some tips to take you to the next level.
If this is your first event of the year, please bring a 2017 membership and registration form with you.

Please try to register by Thursday 16th March to give us an idea of how many maps to print.
Please note that dogs are strictly prohibited in the forest (including the parking lots).

Courses
There are regular "point-to-point" courses to test all abilities (beginner, novice, intermediate, expert, elite). These courses tell you which checkpoints to visit, and in which order.

We are also offering an "adventure course", where you get to do your own thing! We give you a map with all the checkpoints on, and you try to visit as many as you can within 90 minutes. The harder a control is to get to, the more points it is worth. But you lose points if you're late back! Shortest distance to get all controls is ~7km, though you'll likely run much more!

Times

Start any time between 10am and 11am.
Courses close at 1pm. Please be back by then so we don't send out a search party for you!
Meet location
Driving directions - search for "Malcolm Knapp Research Forest"
Parking - in the public lots at the forest entrance
Registration - pass by the barrier gate and turn left; you'll see us in the wooden shelter
The ranger has asked that you do not touch the barrier gate - doing so can break the internal mechanism. Please walk in the obvious space between the gate and the office.

Facilities
Latrines are available 100m from start/finish/registration.
Drinks and snacks will be provided after your run.
Safety

All competitors MUST carry a whistle while on the course. Whistles can be purchased from the registration table for $1.
All competitors MUST report to the finish, even if you don't complete your run. Otherwise we'll send out a search party to look for you!
---
Location